Your best Lincolnshire gritter name suggestions
Yellowbellies showing true grit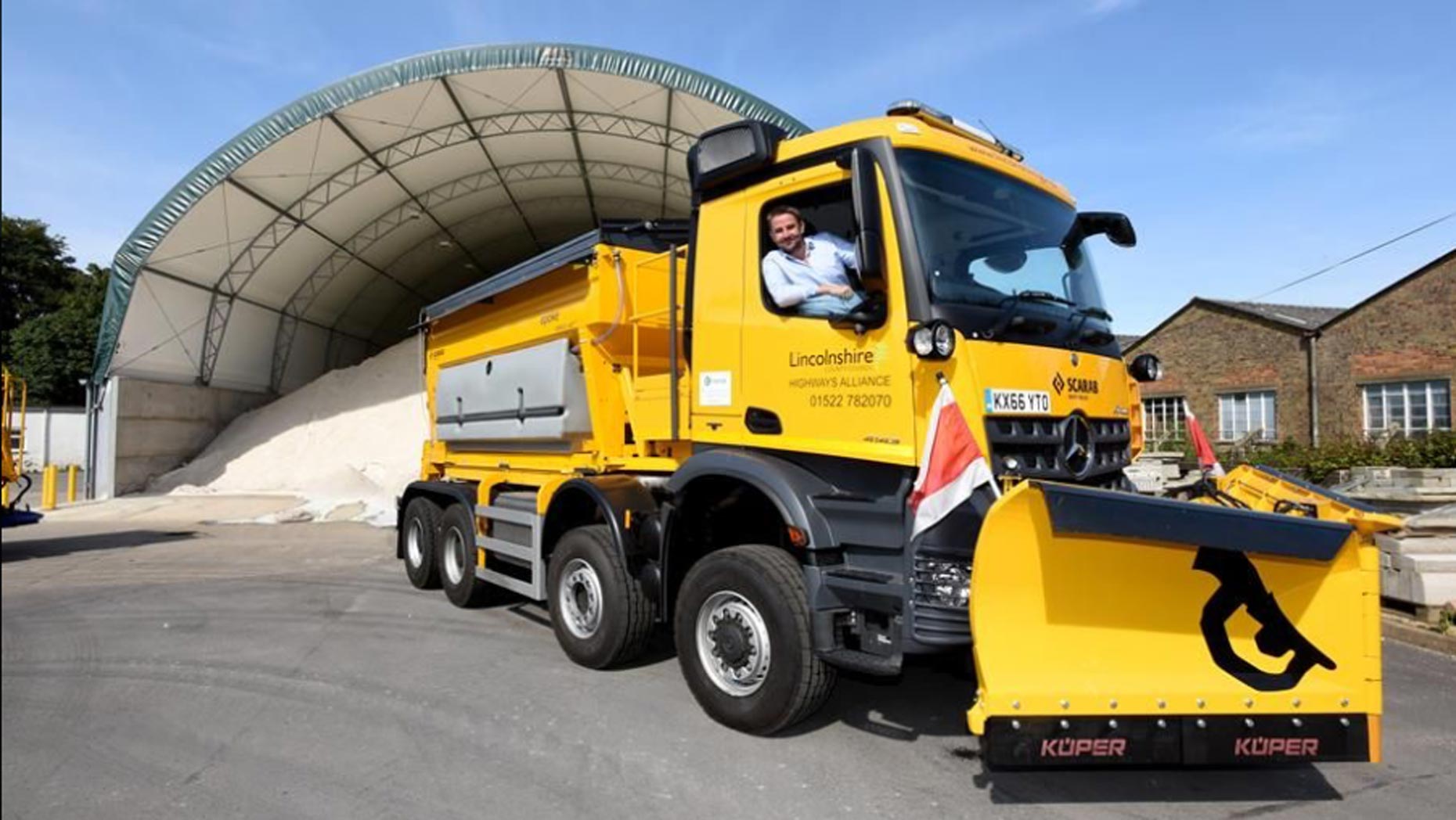 After ploughing through the name suggestions for Lincolnshire County Council's four biggest gritters The Lincolnite compiled a list of some of the best suggestions from readers.
As previously reported, people can put their ideas forward to the council over the next two weeks, through Facebook or on Twitter using the hashtag #WittyGritty.
For a rapid service maybe Usain Salt would be rather apt, but let's try and impress councillors, including Gritchard Davies with more suggestions.
Entires must be in by midday on Friday, December 14.
A truly grit Yellowbellis effort:
Richard Smith – Spread Shearen and Taylor Drift
Dan Jessop – Spready Mercury and Noel Spreadmans
Angela Hall – Pete (in memory of her dad who drove gritters for the council for many years, who passed away this summer)
Luke Vickers – Mary Gritmas
Lorna Gallimore – Gritney Spears
Daniel Jaines – Keith Ice-land
Sarah Jane – The Lincolnshire Gritwolders
Linda Verney – All that gritters is cold
Josh Russell – Grit Jagger
Chris Haith – Spread Flintstone
Stuart Wheatley – Gritter Sweet Symphony
Gary Rix – Ice Skate Newton
Dale Campbell – Spready Prince Jr
Steve Meek – Egrit Smith (Edith Smith, first woman police officer in UK)
Phil Scotney – Brex-grit
Rog Marsh – Grit Expectations
Sarah Webster – Brad Grit
Ashley Hurst – Gritty Gritty Bang Bang
Nick Barnfield – Grit faced
Niki Barry & Miles Line – Gritsy Bitsy Teeny Weeny Yellow Anti-Slip Machiney
Jonny Parkin – Cliff Gritchard
Adam Hoe – Get your Grits out
Sheron Frances Clixby – Ice sac Newton
Mark Wakerley – Margrit Thatcher
@rastang_233 – Ice-2-c-u
Jonathan Fitzgerald – I'm a Celeb-gritty…Grit Me Out of Here
Gaz Tyler – Oops I Grit Again
Paul Gibson – The Grittest Snowman and That's The Way Aha, Aha, I like Grit
And not forgetting Rule Grittania, David Plowie, Usain Salt, Nicola Saltslinger, Spready Mercury, Lionel Gritchie, Gritney Houston, Salt Disney and Gritilla the Hun.
Or why not name it after Lincoln City management duo Danny and Gritty Cowley?
Lincolnshire's gritters were given a special blessing to pray for safety on the county's roads earlier this month.
In what has become an annual tradition, the Bishop of Grantham visited the Sturton By Stow depot on November 5 for the ceremony.