Boston College staff and students safe after Strasbourg shooting
Police are searching for the gunman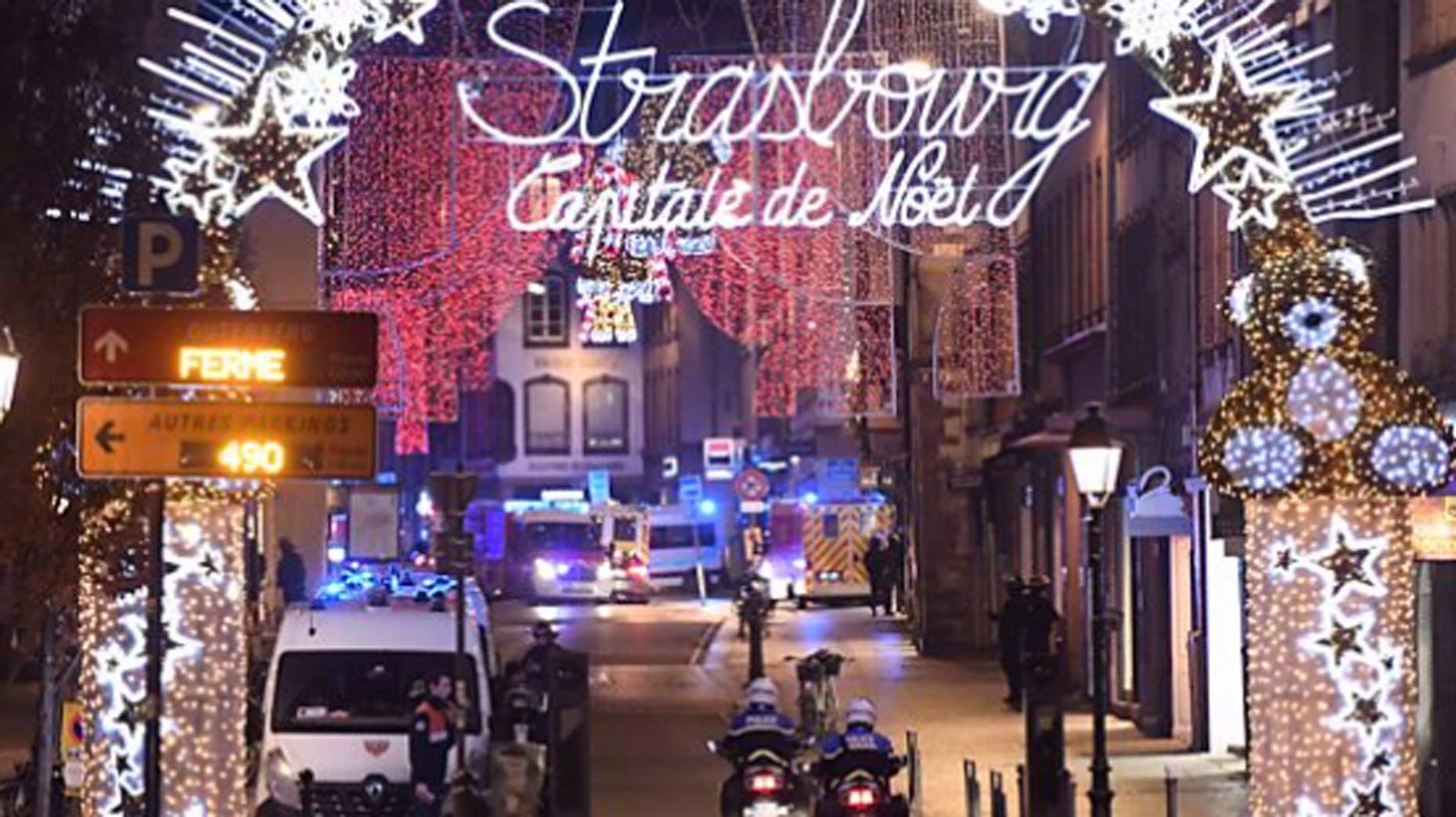 Boston College has given assurances its students and staff are safe after the recent shooting in Strasbourg where at least two people were killed and one was left brain-dead.
The college is currently away on a trip in Strasbourg, where a horrific shooting happened at around 8pm local time on Tuesday, December 11 close to the French city's famed Christmas market.
It happened near one of the central squares, Place Kléber, which attracts thousands of visitors at this time of year.
Paris Prosecutor Rémy Heitz said in addition to those killed, 12 were injured, six of them seriously.
Boston College is currently on a trip in Strasbourg. A post on its Facebook page read: "Important information: To anyone who has concerns about family and friends who are on the College trip in Strasbourg – All Learners and Staff are safe and accounted for.
"Our thoughts go out to all the people who have been hurt."
The Strasbourg gunman, named by local media as Chérif Chekatt, was known to authorities as having been radicalised in prison.
The gunman reportedly yelled "Allahu Akbar" (God is greatest) as he opened fire on people at the local Christmas market.
The 29-year-old, armed with a gun and a knife escaped the area in a taxi, according to Heitz, after exchanging fire with soldiers and armed police.
The attacker boasting to the driver that he had killed 10 people. He said he had been injured in a firefight with soldiers. The driver has since spoken to police.
Hundreds of officers are currently involved in the search for the gunman. France's Deputy Interior Minister Laurent Nuñez earlier acknowledged he may no longer be in France.