CCTV captures thief smashing into salon
The salon owners have issued a warning to the thief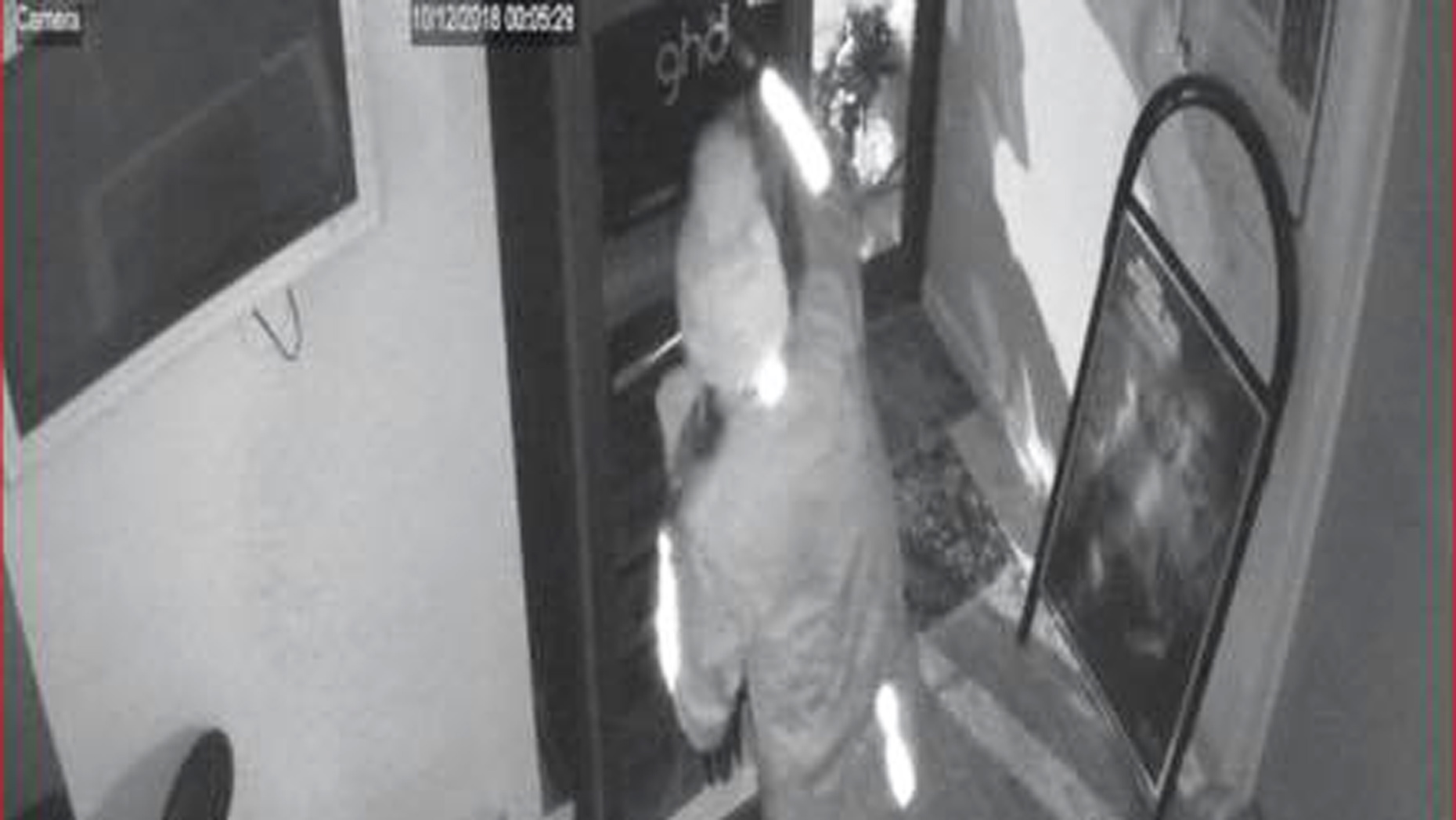 Security footage has captured the moment a thief smashed their way into a salon to steal thousands of pounds in equipment.
The salon owners have been cleaning up smashed glass after a person broke into their "pride and joy" in the early hours of Monday, December 10.
Around £7,000 worth of hair products and equipment was stolen in the incident at Sophie Amelia Hair in Gainsborough.
Lincolnshire Police have been investigating the incident and will be reviewing the store's security footage.
Sophie Shipp is the salon owner and told Lincolnshire Reporter she wants to make sure it doesn't happen to anyone else.
She said: "At the moment there's £7,000 that has been taken, but it could be more.
"The majority of people work hard for everything they have, but unfortunately there's a minority that like to use the ones that work hard for their job.
"A thieving scum of the earth broke into my pride of joy and took the majority of my stock last night."
CCTV footage from the salon appears to show a man in a reflective jacket and fluffy bobble hat make his way into the salon.
Sophie also issued a warning to the thief and said that she isn't someone who gives up easily.
A spokesperson for Lincolnshire Police said: "This is a report of a burglary that took place in commercial premises on Station Approach in Gainsborough.
"We received the report at 4:58am this morning. There have been no arrests at this time."