Council approves food zone development order
The site is accessed by the new roundabout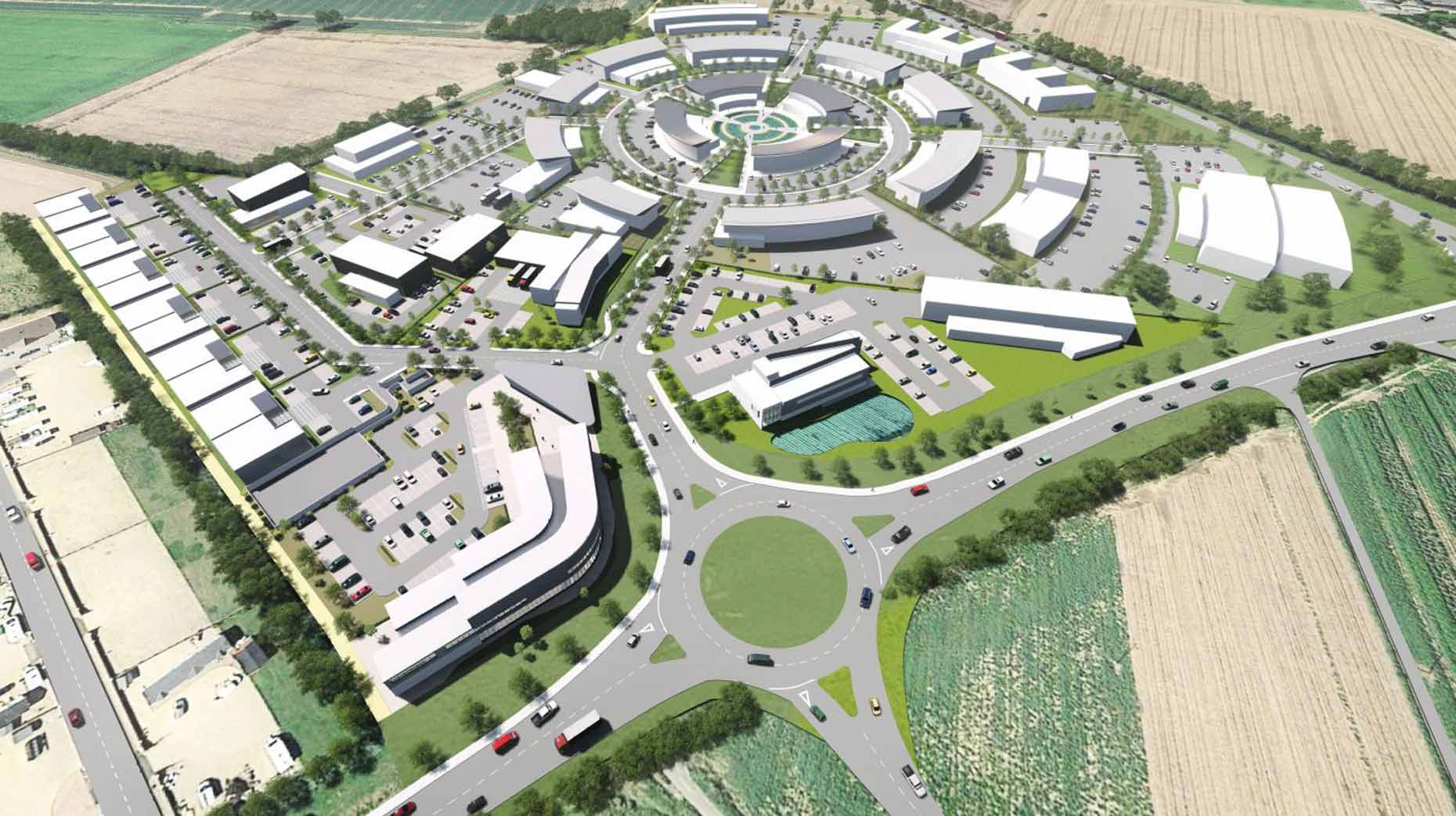 South Holland District Council has formally approved a local development order, giving planning freedoms for a 17-hectare Food Enterprise Zone at Holbeach.
As previously reported, the Enterprise Zone consists of a development order designed to specifically support agri-food businesses, with a particular focus on the food technology sector.
The site is accessed by the new roundabout on the A151 and directly linked to the A17 by the new roundabout at Peppermint junction.
Local development order
The local development order, which was supported by Defra, effectively grants planning permission in advance for a range of buildings and uses.
Orders such as this streamline the planning process by removing the need for developers to make separate planning applications within a defined site or area.
The ambition is for the whole of the FEZ site to provide an agri-food hub for the district's agricultural and food industry.
This would offer high-quality accommodation, business support, technology, education and training facilities.
Permission has already been granted on the site for the University of Lincoln to build a Centre of Excellence in Agri-Food.
Executive Member for Economy and Place at Lincolnshire County Council, Councillor Colin Davie, said: "Agri-food and food manufacturing are of enormous importance to the county. In fact, the food sector is our third biggest sector and contributes £2.5 billion every year to the area's economy.
"By developing land for the food enterprise zone, we want to support existing businesses, while also attracting those interested in investing and relocating to the county. And this is an important step towards that goal.
"The planning system can be complicated, but this new order will dramatically simplify things, making it easier to invest here. That should put Holbeach at the epicentre of the food production sector. It's never been clearer that Lincolnshire is open for business."