Glitch means free hospital parking until January
There have been more technical problems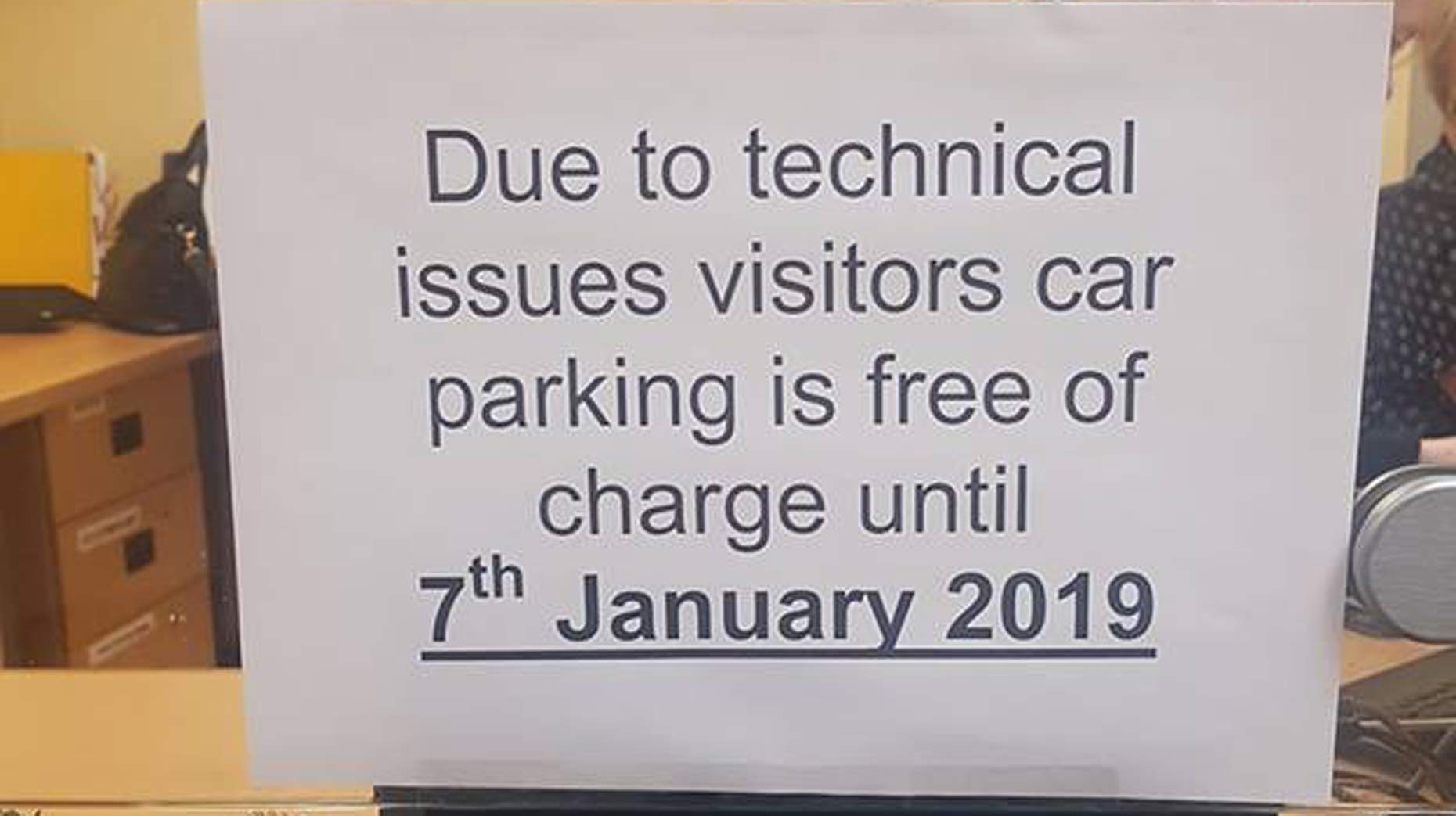 Technical issues are causing more havoc at the hospital car park in Lincoln, but at least it means people can enjoy free parking until next month.
As previously reported, technical issues with the ticket machines saw customers temporarily get free parking earlier this month at the car park where ParkingEye introduced a new automatic number plate recognition system at the end of November.
ULHT said it will provide free car parking for patients and visitors after the problems with the new system.
Due to the technical issues, visitors car parking is free of charge until Monday, January 7 2019 after feedback from visitors and patients. This also applies to Grantham and Pilgrim (Boston) hospitals.
Parking cameras will still be up and running however and ULHT will be monitoring any inappropriate parking.
Director of Estates and Facilities at ULHT, Paul Boocock, said: "We currently have some issues with the signal between the cameras and the pay machines.
"We have listened to the feedback from our patients and visitors and have taken the decision to allow for free parking until our parking provider is able to improve the connection between them. We hope this will alleviate some of the worries that we know this has caused.
"I'd like to thank everyone for their patience and support over the past month and also apologise for any inconvenience it has caused."
The system has caused "frustration and anger" for patients, with people waiting in queues of up to 20 people while workers attempted to fix broken machines.
The issue was previously discussed at ULHT's board meeting on November 30, where it was confirmed that there would be no penalty charges for those affected by the changes the week before.
The meeting opened with public questions starting with car parking and there was an apology to all users for the issues they had encountered.
After more problems on December 17 the hospital had hoped to have the machines back up and running again in the near future, but it seems this is not the case.
The issue has been debated in the Facebook group 'You're probably from Lincoln if…' where Avril Page posted a photograph of a poster about the free parking.