December 27, 2018 10.47 am
This story is over 58 months old
Rewind 2018: Inspirational people of Lincoln
Inspirational people featured in The Lincolnite this year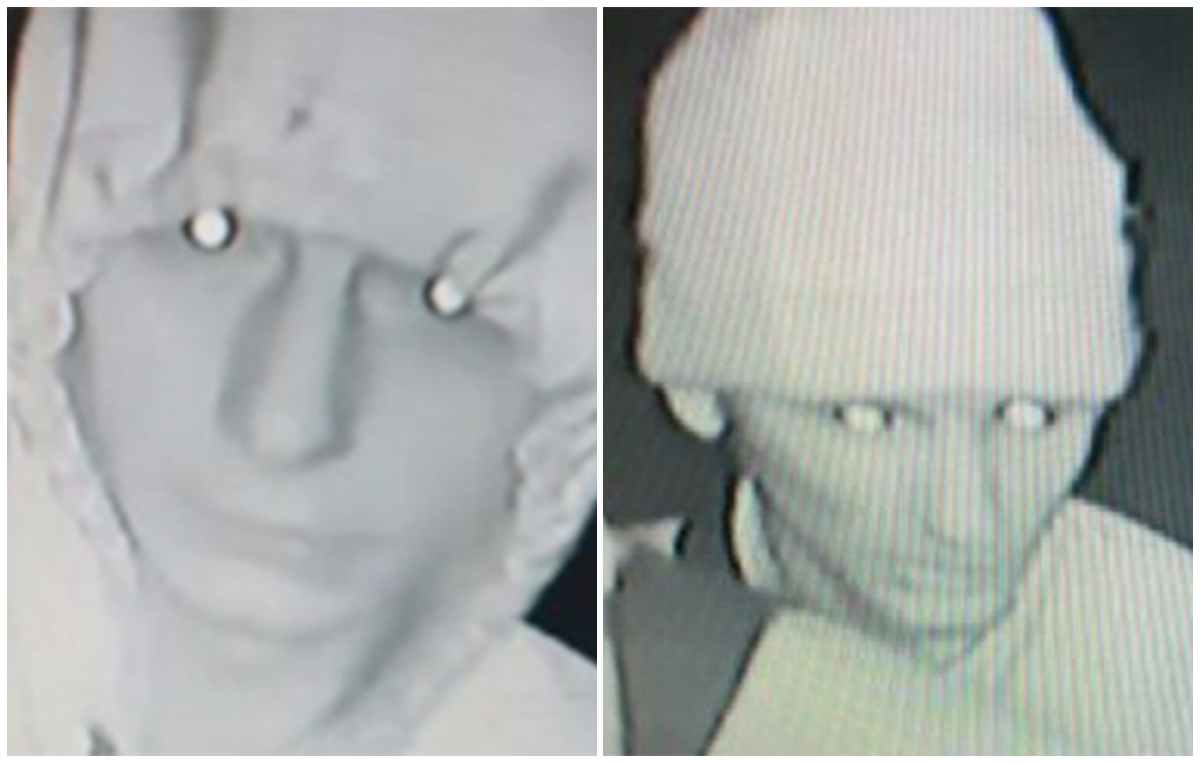 The Lincolnite has met many inspirational people throughout the course of 2018, from the women making waves in the local Lincoln arts scene, to runner Thomas Dunning who raises mental health awareness. Here's a round-up of all the incredible people we've spoken to over the past year and another chance for you to read their story.
---
Debbie Grant
The former paramedic spoke to the The Lincolnite about her cosy retreat in Lincoln that was about to feature on Channel 4's Four in a Bed. Debbie established her holiday lodge named the Lincoln Holiday Retreat just over a year and a half ago, after spending 33 years as a paramedic for the NHS. Debbie did Lincoln proud as the runner-up in Four in a Bed.
Read all about Debbie's story here. 
---
Thomas Dunning
Having battled with mental health problems since the loss of his brother in 2009, Thomas started running as a coping mechanism. Thomas went from 23 to 15 stone in less than a year, and now runs three times a day.
To help raise awareness of mental health issues, Thomas set up a blog for people in need to share experiences and ask for advice. When The Lincolnite spoke to Thomas, he had already signed up for the Dublin and Liverpool marathons and had recently taken part in a number of charity events including work for American charity 5k Her.
Check out our full interview with Thomas here.
---
Dave Johnson
Back in June The Lincolnite spoke to Lincoln strongman Dave Johnson as he prepared to pull a double decker bus at the St Mark's Shopping Centre in Lincoln for charity.
Dave took on the challenge not only to raise money for cancer charities in memory of his late friend Mark Browne, he also used the opportunity to speak out against bullying and online abuse having once been a victim of bullying himself.
Find out more about Dave's story here. 
---
Lincoln's snow sisters Karly and Makayla
When the 'Beast from the East' brought the UK to a standstill back in March, two sisters from Lincoln were out battling the elements, delivering supplies to elderly neighbours and clearing their pathways.
For their work, Lincolnshire Police awarded Karly (8) and Makayla (10) with a 'Snow Heroes' award. The pair then took on a muddy run at the Lincolnshire Showground with the hope of raising £500 for cancer research in memory of their Grandma Coggan.
Watch our video with Karly and Makayla to find out more about their story.
---
Women in the Arts
The Lincolnite spoke to Gemma Baker and Sarah Hughes, founders of Women in the Arts (WITA), about how they managed to set up a thriving artist network all about supporting female creatives living and working in Lincoln.
Founded in February this year, the pair host meet and greets, talent showcases and a monthly Sarah's sessions aimed at providing a platform for new female local talent.
Take a peek at our story to find out more about Women in the Arts and their journey. 
---
Andy Nicholson 'The Brain Damaged Baron'
When Andy suffered a head injury in 1994, doctors told him he was lucky to be alive. For two decades, Andy has suffered with constant headaches, chronic fatigue, epilepsy and short-term memory loss.
Andy was determined to build something positive from his experience. When The Lincolnite spoke to Andy, he was trying to raise awareness about the challenges of living life with an 'invisible disability' by taking on a marathon, and encouraging people to do it with him.
Recently Andy won a national award for his dedication to helping others.
Check out the article here to find out more about Andy's cause.
---
Phil Gray, aka The Music Man
Lincoln's most famous street musician hit The Lincolnite headlines this year for his efforts to bring musical instruments for children in over 40 schools in Jamaica.
Phil's social media campaign, called Give a Child a Guitar, asks the people of Lincoln to donate any unwanted musical instruments for the children of Jamaica. Phil hopes to make the trip to Jamaica in 2019 to deliver the donations to the chosen schools in the district of Trelawney in Jamaica.
Find out more about Phil's story here.
---
Gill Rodgers
Lincoln County Hospital's longest serving nurse Gill Rodgers shared her experiences of nursing past and present as well as her hopes for the future with The Lincolnite in July, having served in the NHS in Lincoln for over 50 years.
Watch the video here to see what Gill had to say about her long career in nursing.
---
Shibina Mathews
In June this year, The Lincolnite spoke to Shibina who is General Secretary of the Lincs Indian Society, founded five years ago. Starting as a formal non-for-profit group, the society is now made up of 72 families as well as a growing number of non-registered participants across Lincolnshire.
In the interview, Shibina discussed the importance for Indian families to pass on their heritage to their children. The aim of the society is to unite communities of all backgrounds to celebrate Indian culture, and to enjoy their countries' food, dance and traditions.
Find out more about Shibina and the Lincs Indian Society in our interview here.
---
Eddie Parker
In November, The Lincolnite spoke to Eddie, a recovering heroin addict coming to the end of his life living on the streets. With the help of homeless support groups in Lincoln, Eddie was able to get off the streets and is currently a Big Issue seller on Sincil Street.
Read more about Eddie's journey here.
---
Historian Erik Grigg
Erik is the learning officer for the heritage service at Lincolnshire County Council and can also be found sharing his infectious enthusiasm for history on one of his many talks at Lincoln Castle and The Collection.
Erik has a passion for history like no other and when we spoke to him in August, he was celebrating the launch of his book Warfare, Raiding and Defence in Early Medieval Britain.
Check out our video to see why Erik is so passionate about being a historian.
---