Rewind: Top Lincolnshire Reporter stories of 2018
It's been quite the year for news in Lincolnshire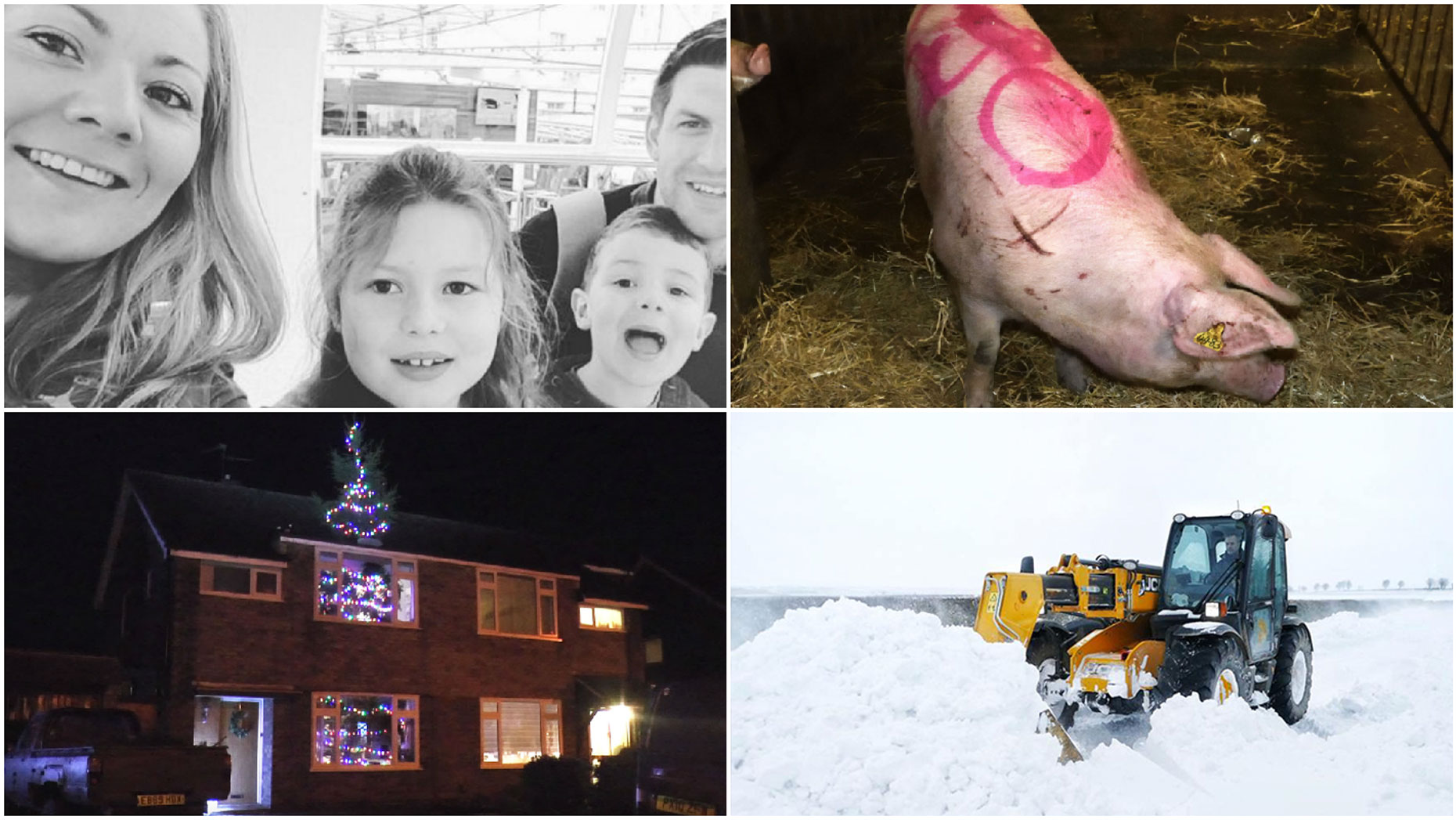 When storms hit and breaking news happens, Lincolnshire Reporter have been there to keep readers up to date. As 2018 draws to a close, we have been reflecting on the biggest stories we have written in the past year.
---
Lincolnshire came to a grinding stop when it was hit by the heavy snow that came with the Beast from the East.
Our live blog updated drivers and readers on all of the road closures, disruption and crashes caused by the weather.
It wasn't all doom and gloom though, with some making the most of the snow.
---
A rapist who lived near Sleaford was sentenced after sex attacks on a six-year-old boy and girl.
Zachary Selby carried out a number of attacks, starting when he was just 11-years-old.
He was jailed for three years and put on the sex offenders' register for life.
---
A steamy porn video starring an instructor caused quite the stir at a Lincolnshire RAF base.
Micky Doyle, a flight sergeant at RAF Cranwell, appeared in the PornHub film called 'Bambi Blacks F**** Dad's Mate.'
The RAF decided that no formal action would be taken as it happened when he was not serving with the force.
---
Winteringham Fields become the first restaurant in the county to receive a Michelin star.
Based near Scunthorpe, the owner of the restaurant was extremely pleased to be a part of the Michelin group.
Anyone wanting to experience Winteringham can book in for their lunch of evening service, with a six-course menu from £65 per person.
---
Tributes were paid to a young Collingham family after they died in a house fire close to Christmas.
Emergency services were called at around 7am on Saturday, December 15 to reports of a house fire on Woodhill Road, Collingham.
The mother, daughter and son who tragically died in the house fire have been named as Justine (33), Isabella (8) and Harvey (5) Collison.
Gavin Collison, 34, the father, has now been released from hospital after serious injuries sustained in the fire.
---
A staff member for a donkey rides company broke down in tears after being called a 'f*cking b*tch.'
It came after a Facebook post raised concerns for the donkeys at a separate rides company in the summer heat.
The owner of Donkey Tack UK spoke out after his staff were abused online and on the beach.
A father took his daughter's ashes for "one last" donkey ride at the same company a month earlier.
---
A puppy farm in Lincolnshire, where dogs suffered from bad medical conditions, was uncovered as part of an investigation.
The Thornton Le Fen business owned by Cameron Dorbin Barnett was featured on BBC Watchdog's Rogue Traders.
It is understood that he used to sell puppies in Norfolk before surrendering his licence there and coming to Lincolnshire to illegally sell the animals for profit.
Over 150 dogs and cats were rescued from a different breeders after a raid on Four Paws in South Killingholme.
---
An inquest heard how a baby tragically died after he was found drowning in the bath.
Oliver Rhodes was in the water with his two-year-old twin siblings on June 11 this year when he drowned.
He was pronounced dead two days later in Queens Medical Centre at Nottingham. Police carried out an investigation and concluded that it was an accident.
---
Inventor and YouTuber Colin Furze managed to squeeze a 26-feet Christmas tree in his 18-feet-tall house.
His wife asked him to get a Christmas tree for their home, but after finding a huge tree he had the minor problem of getting it into his home.
To get all of that festive fun into his house, Colin cut the tree into three pieces for the first floor, second floor and the roof!
---
A Lincolnshire parking warden was fired over social media 'jokes' about fines she had issued in the county.
Zoe Brunt, who previously worked as a bouncer at The Original Bierkeller in Lincoln, had her posts investigated after coming under fire in the national press.
She reportedly said her posts were just jokes and she knew there were social media rules at her company, but did not realise she had to be 'media silent'.
---
Lincolnshire Reporter were inundated with complaints from drivers who were issued with fines after parking at Fantasy Island in Skegness.
Some were given fines despite having 'valid tickets' and blamed what they believed to be a faulty ticket machine.
As a result of our reporting, the British Parking Association launched an investigation into Smart Parking but found no wrong doing.
---
A nail-biting dashcam video captured the moment a lorry driver almost collided head on with a car in Lincolnshire.
The video was captured in the early hours of October 13, on a long stretch of the A16, when a HGV driver attempts to overtake.
Oncoming drivers could see the lorry was approaching head on and slowed down in an attempt to get out of the way.
---
Animal Equality campaigners released shocking undercover footage of pigs being abused at a Lincolnshire farm.
Videos from the campaigners show men kicking pigs in the face and head, jabbing them with pitchforks and spraying marker paint directly up their noses.
Two men pleaded guilty to causing unnecessary suffering to pigs at a Lincolnshire farm.