January 23, 2019 2.13 pm
This story is over 58 months old
Ambulance queues "a disgrace" as man, 90, waits hours at hospital doors
"Ambulances should be back out on the roads saving lives"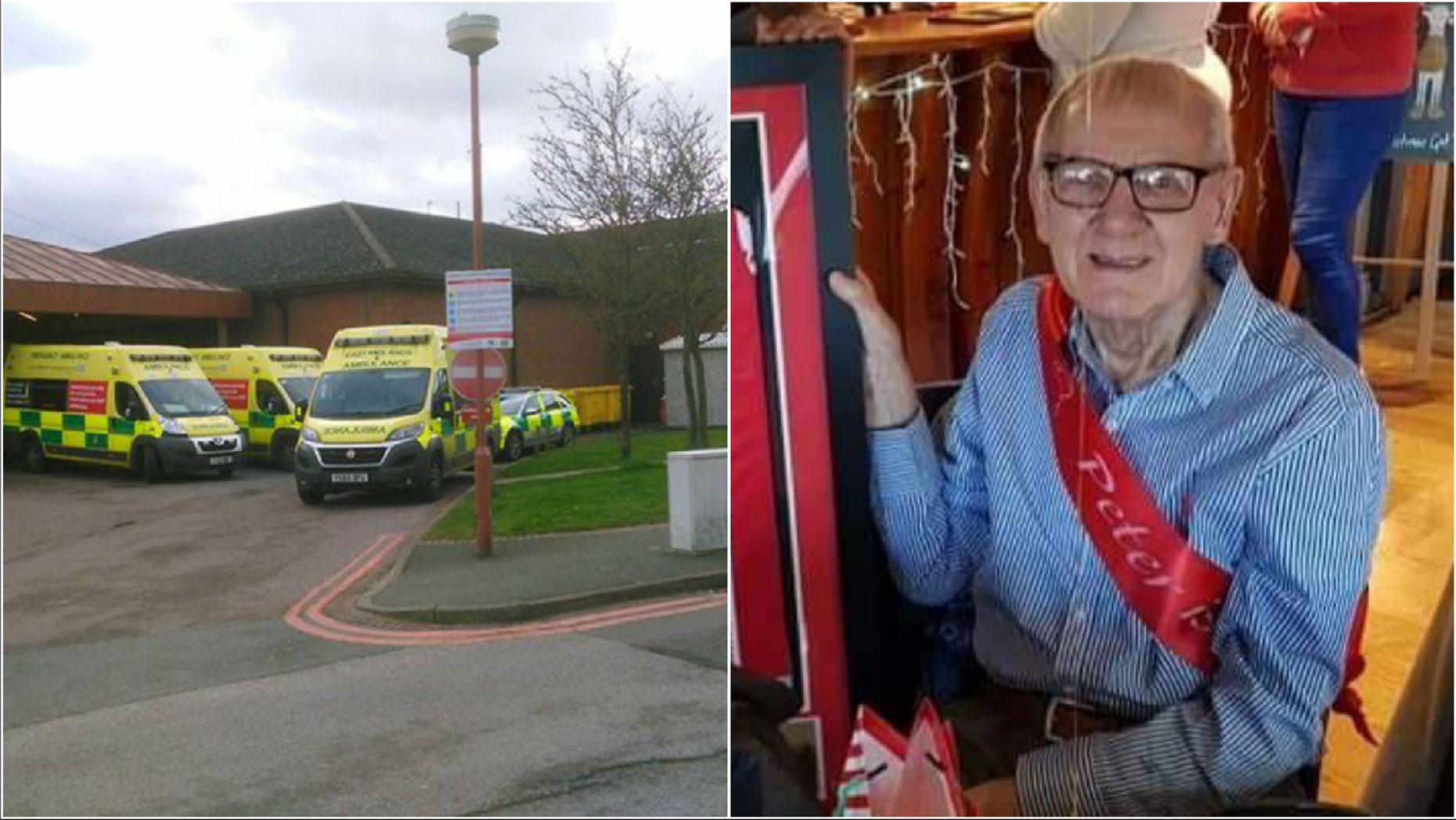 The family of a 90-year-old man have labelled hospital handover delays a "disgrace", after they claimed he was left tenth in the queue for hours outside Lincoln County Hospital.
Peter Goulding, 90, from Lincoln has very low blood pressure and can sometimes lose consciousness. His family called the emergency services on the evening of Friday, January 18 after he stopped responding at home.
LIVES responders were first on the scene followed by an ambulance which rushed Peter to Lincoln County Hospital.
But when he arrived, there was already a queue of ambulances nine deep.
He's said to have waited for three hours in the ambulance before he was seen by any staff members at the hospital.
Charlotte Goulding, his daughter-in-law, told The Lincolnite: "Ambulances should be out on the roads saving lives, the queuing is disgraceful. I think that it's very demoralising for the brilliant ambulance staff.
"My father-in-law was very cold in the ambulance at 90 years old but I know that the ambulance staff were doing everything they could."
It comes after Lincolnshire Reporter revealed how ambulances have spent 790 days waiting outside the county's hospitals.
"They told us that they are used to waiting and that it could be anything from one hour to three hours," Charlotte continued. "I took my mother in law Brenda, who is in her 80s, home so she could get some rest.
"Peter is an avid Lincoln City fan and Mike from the ambulance service supports Plymouth so he managed to get him responding well."
Patients are expected to be handed over by the ambulance service within 15 minutes after they arrive at hospital.
United Lincolnshire Health Trust has apologised for Peter's experience and said they are working on improving handover times.
Michelle Harris, deputy director of operations in urgent care, said: "We are sorry to hear about this patient's experience.
"At times when our emergency departments get extremely busy we can run out of space, which means ambulance crews have to wait until they are able to safely hand patients over to us.
"We would like to reassure people that we always prioritise the most unwell and sickest patients. When a handover cannot take place immediately, staff are allocated to work alongside ambulance crews to ensure those patients waiting are closely observed and any indication of a patient's condition changing is escalated to the most senior clinician in the department.
"We are working closely with our colleagues to improve our handover response times and encourage the family to get in touch with our PALS Team so we can address any concerns they may have."