January 28, 2019 5.05 pm
This story is over 58 months old
First Lincoln Jamaican takeaway serves jerk delights
Jerk chicken, curried goat, rice and pea and oxtails are all on the menu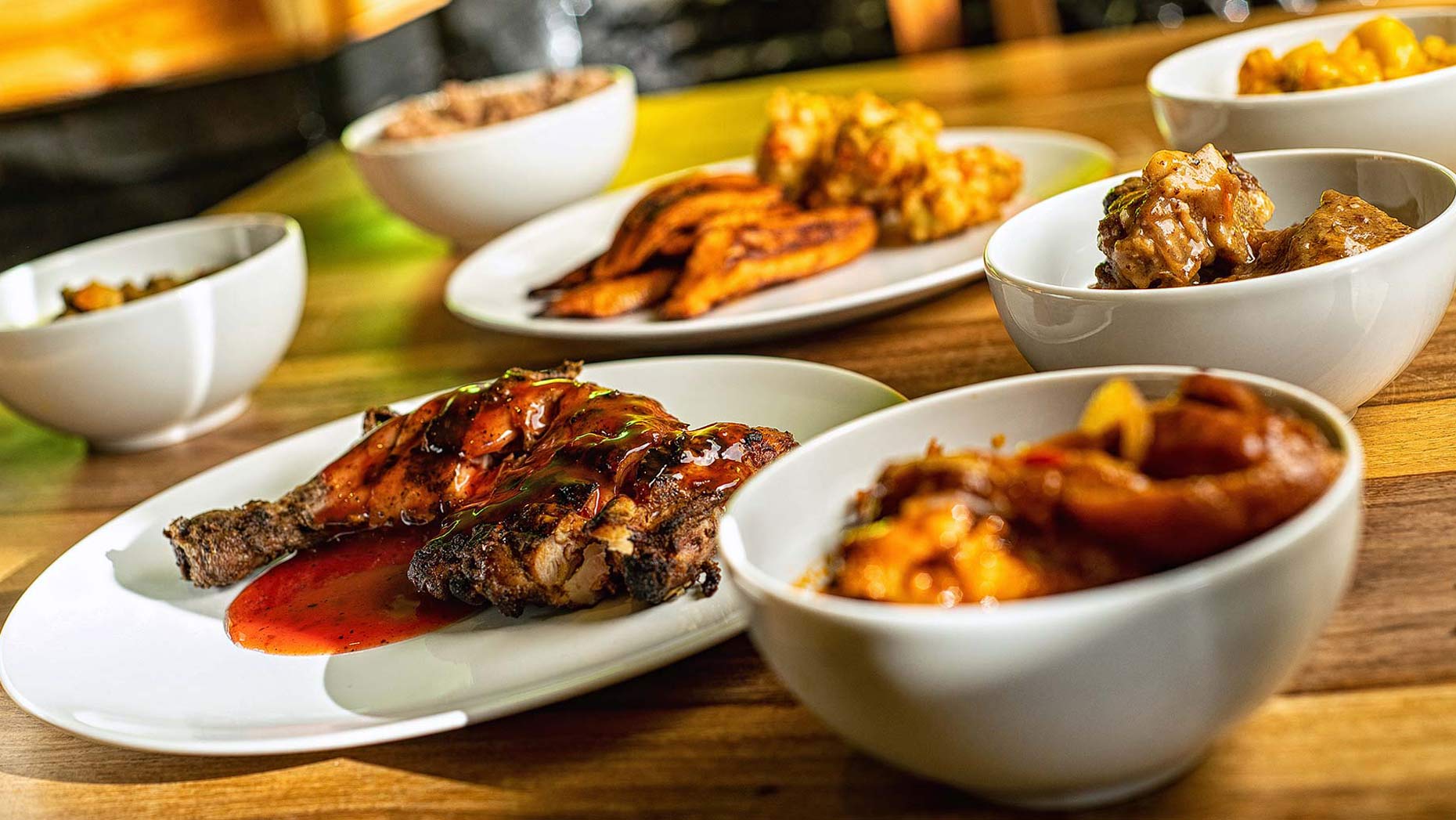 Jerk chicken, curried goat and oxtails are all on the menu at a brand new Jamaican takeaway in Lincoln – and we just couldn't resist stopping by for a taste.
Harry's Jerk Centre opened its brand new takeaway service on 47 Silver Street and it's going down a treat with customers.
The Jamaican takeaway is busy serving up its delights while the owners are working to get the restaurant side of the business up and running.
Sample dishes like Jerk chicken (£5.99), curried chicken (£5.99), rice and pea (£4), oxtail (£7) and curried goat (£6.50) through the takeaway.
When the restaurant opens, the chef will cook up steak (£17.99), chicken (£13.99), oxtail (£16.99) and curried goat (£15.99) all with three sides like rice, fritters and eggs.
Anyone who would like to place an order can call Dean on the landline 01522 274762, or simply walk in.
Dean Smith, also known as Harry, is from the Caribbean and is excited to bring a jerk twist to food in Lincoln.
He previously told The Lincolnite: "People love the Jamaican style of food. We're going to be serving up lots of different meats for everyone to try.
"It's something new for Lincoln and we're excited to open."
As well as the jerk centre, they have recently opened up Harry's Barbers and Ladies Hair Studio next door.