January 23, 2019 5.19 pm
This story is over 35 months old
First nursing associates graduate among 1,000 students in Lincoln
PhD students also attended the ceremony today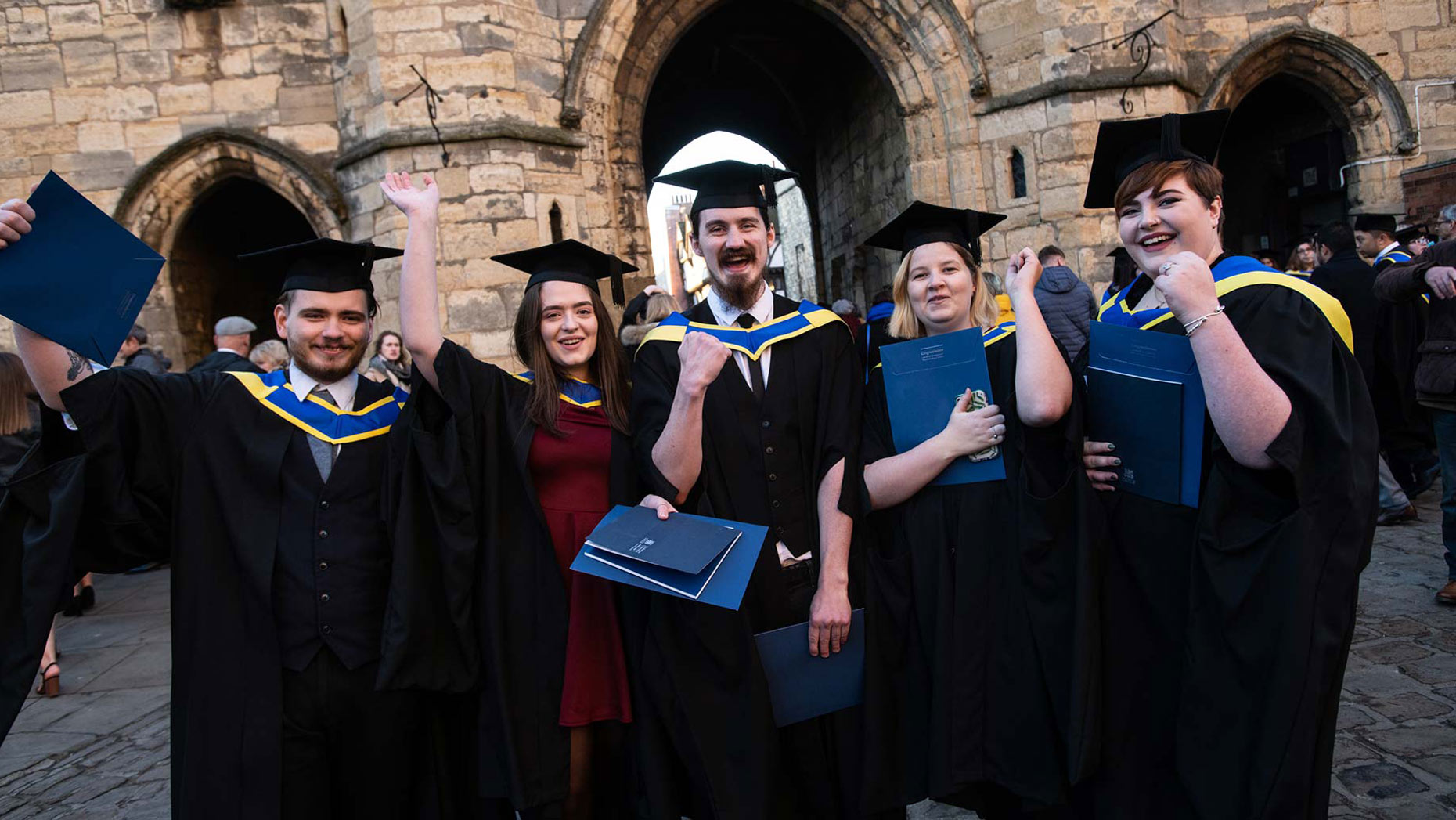 The country's first ever registered Nursing Associates are among nearly 1,000 students graduating from the University of Lincoln this week.
Ceremonies kicked off in Lincoln Cathedral on Wednesday, January 23 and will continue until January 24 where hundreds will accept their degrees.
There was a cohort of 19 Nursing Associates, the first to be registered in the country, among those celebrating the conclusion of their studies.
University of Lincoln is one of a number of training providers across the UK supporting the introduction of Nursing Associates – a new support role that will sit alongside existing healthcare support workers.
They will become new members of the nursing team, supporting registered nurses and enabling them to focus on more complex clinical duties.
Lincoln's Nursing Associates will graduate alongside students from all four of the University's academic Colleges and two Honorary Graduates.
Award-winning science-fiction and fantasy author, Adrian Tchaikovsky, became an Honorary Doctor of the Arts at the 2:30pm ceremony.
The University of Lincoln's Pro Chancellor, Haydn Biddle, will receive the special award of Doctor of the University in recognition of his invaluable contribution to the institution.
The University's Academic Writing Support Manager, Judith Elkin, will also pick up the Vice Chancellor's Professional Services Award for setting up and developing a new writing support centre for students.
University of Lincoln Vice Chancellor, Professor Mary Stuart, said: "Our graduation ceremonies are a real highlight of the academic calendar.
"We congratulate our students on the outstanding achievements and many years of hard work, we say thank you to their family, friends and tutors for supporting and inspiring their studies, and we look ahead to the exciting futures they have stretching out ahead of them."
One PhD student collecting her doctorate next week has already secured a coveted research role at Cambridge University.
Anna Frohnwieser completed her PhD at the University of Lincoln and is now a Research Associate at Cambridge, investigating social cognition in animal and human behaviour – specifically causal reasoning in children and crows.
At the University of Lincoln, Anna developed robotic reptiles to investigate the social abilities of bearded dragons.
Previous Lincoln research revealed that reptiles are capable of learning how to perform tasks by watching and imitating other animals.
Anna followed this work by exploring the specific mechanisms involved in lizards being able to mirror the actions of other animals and, with computer scientists, she developed robotic bearded dragons in order to closely study this behaviour.
Anna conducted experiments to investigate how bearded dragons perceive different features such as the shape and colour of the body, the presence of eyes, and different types of motion, and her final robots could perform different types of head bobbing.
Anna is one of many PhD students who will celebrate becoming a 'Doctor' at the graduation ceremonies this week.