Lincoln council to ban 'eye-sore' To Let boards
On some streets a quarter of houses were displaying advertising boards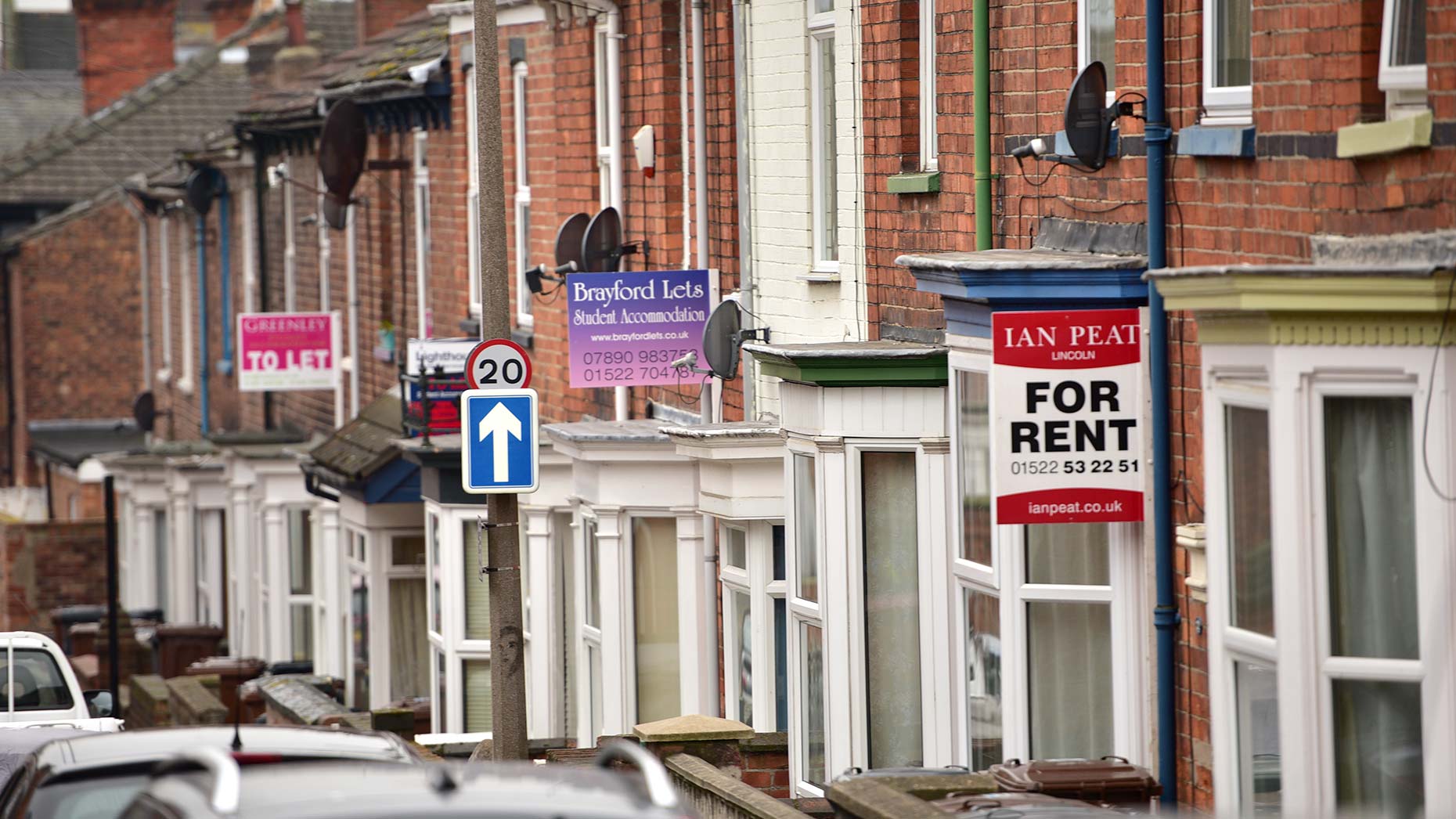 Rows and rows of To Let boards lining streets in Lincoln city centre are set to become a thing of the past under new plans.
City of Lincoln Council has won a move to ban the advertising boards after it applied to central government for permission.
As previously reported, the council held a consultation where 85 people out of 134 called for a complete ban.
The council held a survey and found that in some parts of Lincoln 25% of properties were displaying a To Let board.
Kieron Manning, planning manager at City of Lincoln Council, said: "In recent years the council has witnessed a significant increase in the number of complaints about the proliferation of To Let boards.
"Any letting sign should be a temporary feature but, when signs are left up too long in areas containing high numbers of rental properties, they can begin to dominate the street scene.
"We became aware that some signs were staying almost all-year-round and this was beginning to have a negative effect on the look and feel of our streets.
"We are very pleased that government has listened and agreed to allow us to implement the ban. We don't expect this to have a negative impact on the city's rental market as searches are now mostly done online."
The proposal is set to go to the council's executive and if approved the removal can start on April 8.
Now, if approved by the city council's executive, a regulation which means consent is not required to display boards on Monks Road, West End, Sincil Bank, Union Road and Waterloo Street will be removed.