Lincoln migrant rescuer ready to set sail for next mission
A deal has now been reached but the crew have not been told when they the ship will be released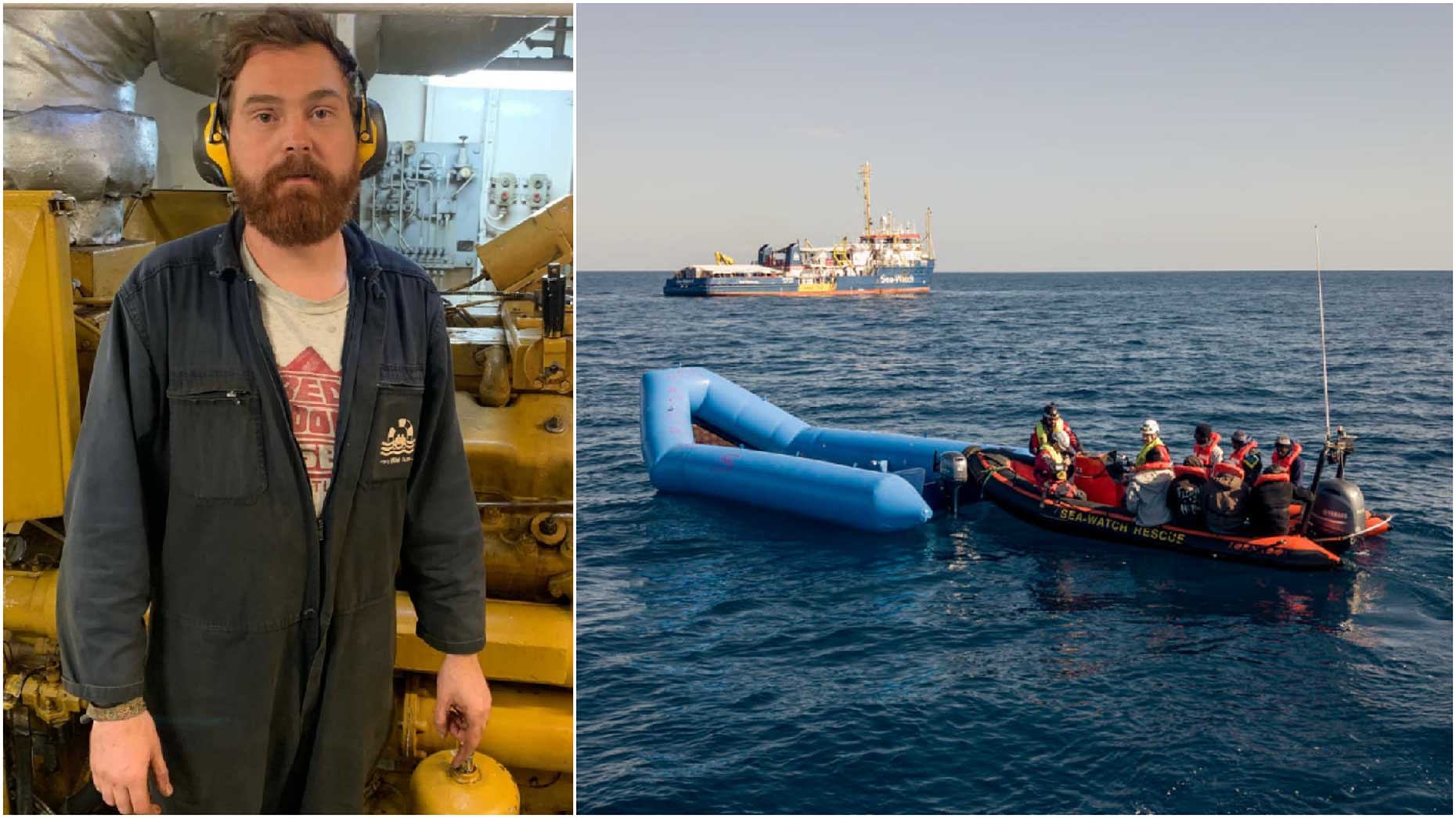 A Lincoln man is determined to get straight onto another migrant rescue mission after the ship he's been trapped on is released from the Mediterranean.
Jon Stone is the chief engineer on board the Sea-Watch 3 and was on his tenth mission when the ship was surrounded.
The crew were told that they cannot leave local waters and were accused of "assisting illegal immigration" by Italian authorities.
Sea-Watch 3 rescued 47 people from an inflatable boat on January 19 and were blocked when they dropped anchor five days ago.
As previously reported, the Sea-Watch 3 crew have spent the past six days trapped while conditions on board have been worsening.
A deal has now been brokered between Italy and six other countries to take in the migrants, allowing the Sea-Watch 3 to be released.
But Jon Stone, 32, is still on board and told The Lincolnite that the crew don't yet know when they will be released.
"We still don't know how or when it will happen," Jon said after six days trapped on board. "But obviously there is a huge sense of relief that it could be potentially over today."
"Our next step is to ensure we can sail again and continue to rescue people in distress off the coast of Libya. I've been working in the engine room all day to make sure that can happen."
The Lincoln man is a former Royal Navy engineer with seven years of experience and previously spoke about the conditions on board after being trapped for days at sea.
He said: "There's a lot of frustration on board as you can imagine and fights are breaking out amongst the guests. We are running low on water and the toilets are overflowing."
Jon also called for a safe port for migrants to be dropped off in the future and for Europe to stand together in distributing people evenly.
Those calls were backed by a petition set up by Sea-Watch, which also called for the UK Government to step in.
A spokesperson for the Foreign Office said they encourage rescued migrants to disembark at the nearest safe port.
They told The Lincolnite: "The UK is committed to tackling irregular migration, which endangers lives and poses risks in source countries, destination countries, and to migrants themselves.
"We adopt a 'whole of route' approach that emphasises targeted interventions at every stage of the migrant journey.
"This includes the well-established principle that rescued migrants should be able to disembark at the nearest safe port."