No charges yet as nursing home probe continues
One person was interviewed under caution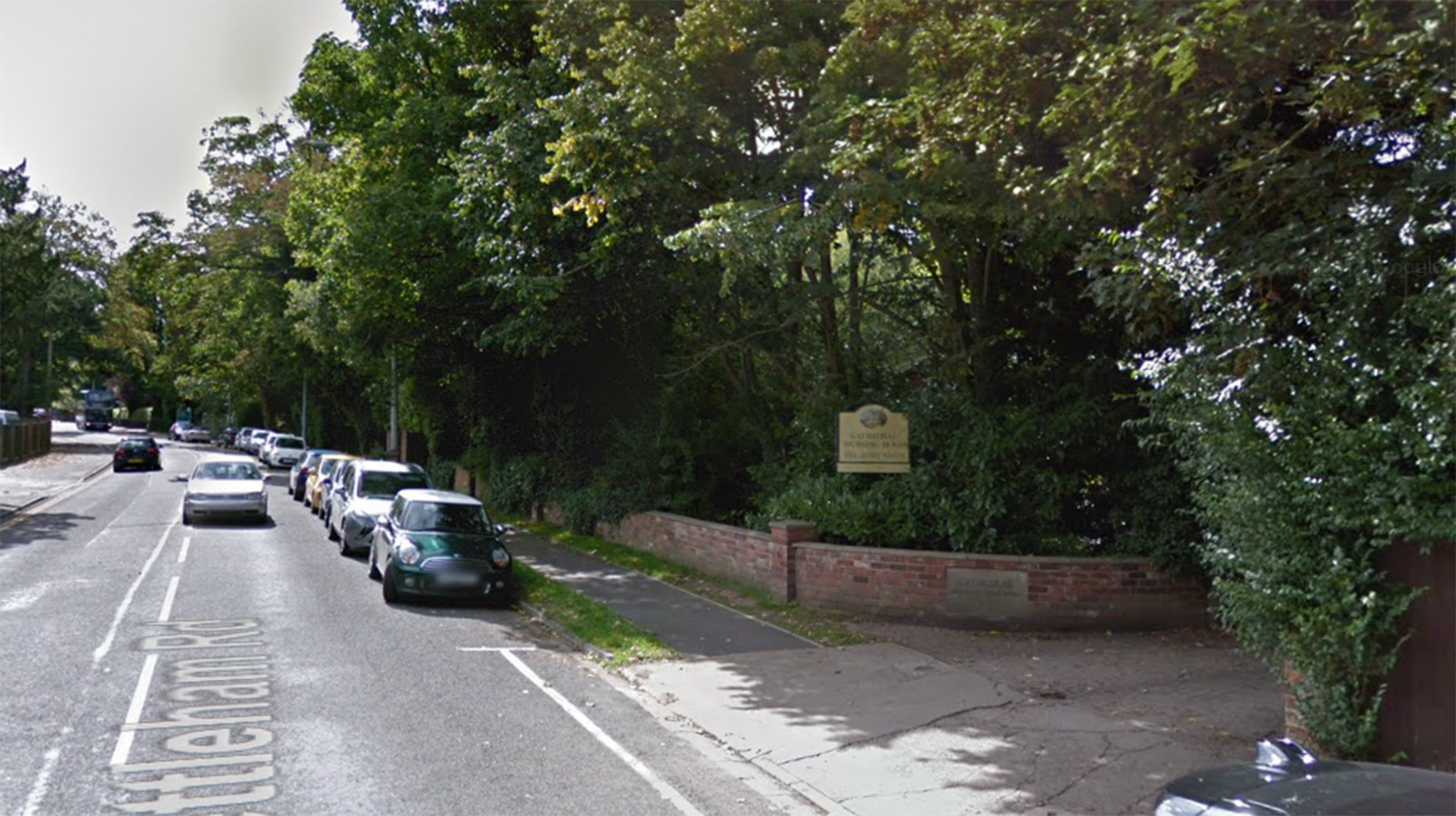 There have been no charges in relation to the alleged abuse of a vulnerable man at a Lincoln care home after shocking videos emerged online last week.
As previously reported, the man, understood to have dementia, was filmed being tormented, allegedly by a female worker at Cathedral Care Centre, located on Nettleham Road, back in May 2018.
The incident is said to have happened before new owners St Philip's Care took over in October 2018, but the staff member in question was suspended as soon as they became aware of the situation.
According to reports, the woman who filmed the man is understood to be former home manager Tina Bardsley from Grimsby, but this has yet to be confirmed by officials.
A spokesperson for Lincolnshire Police told The Lincolnite there is no change in the investigation. They said: "One person has been interviewed under caution and the investigation continues."
Here's what we know so far:
In a video posted on Lincolnshire Live a woman continually quizzed the man about supposed sexual encounters. She asked him to sing a song, claiming "Jeremy Corbyn says you've got to".
She also told him in the video that he had gay tendencies, threatening to take his walking stick in a distressing exchange.
A second video shows a woman heard saying that Jeremy Corbyn told her the man had "impregnated women" and that "you've got to be castrated".
Police are investigating along with the Care Quality Commission, Lincolnshire County Council and the nursing home.
The staff member suspected to have been involved in the incident was suspended when new owners St Philip's Care recently became aware of the situation.
The company said they were not made aware of any issues with staff members by the previous owners and only received a complaint recently. Safeguarding, police and CQC were then informed immediately.
CQC carried out a comprehensive inspection last year. The organisation has since carried out a full inspection at the site, with a report on the findings to be published soon.
St Philip's Care is supporting staff in conjunction with the local authorities, CQC and police.  The new owners said the county council and CQC recently visited the site and reported everything in the home was fine.
There is a regional manager now regularly in place at the care home.
CQC is continuing to work with the police, county council and Lincolnshire West CCG, as well as other agencies  to "ensure the well-being of everyone who is living at the home".
The home was previously inspected in February 2018 when it was run by Hayworth Care Limited. It was put into special measures after five breaches of regulations and an 'Inadequate' rating.
The service is registered to provide accommodation for up to 38 younger adults, older people or people living with a dementia type illness, with 22 living there during an inspection in July 2018.
A report was published by CQC in October 2018 rating the service is 'Requires Improvement'. It received that rating to questions about 

whether it is safe, effective and well-led, although the home did score good for being caring and responsive.

A Notice of Decision also imposed conditions on the service, including a restriction on further admissions to the service and staff competency checks. This included avoidable hazards relating to infection control, fire risks and environmental issues being found.

At the July inspection it was noted that improvements had been made, including more regular team meetings and the appointment of permanent staff to reduce the dependency on agency staff.