January 7, 2019 3.38 pm
This story is over 35 months old
Shoppers' fury at 'leaving the site' parking fines
Confusing new fines explained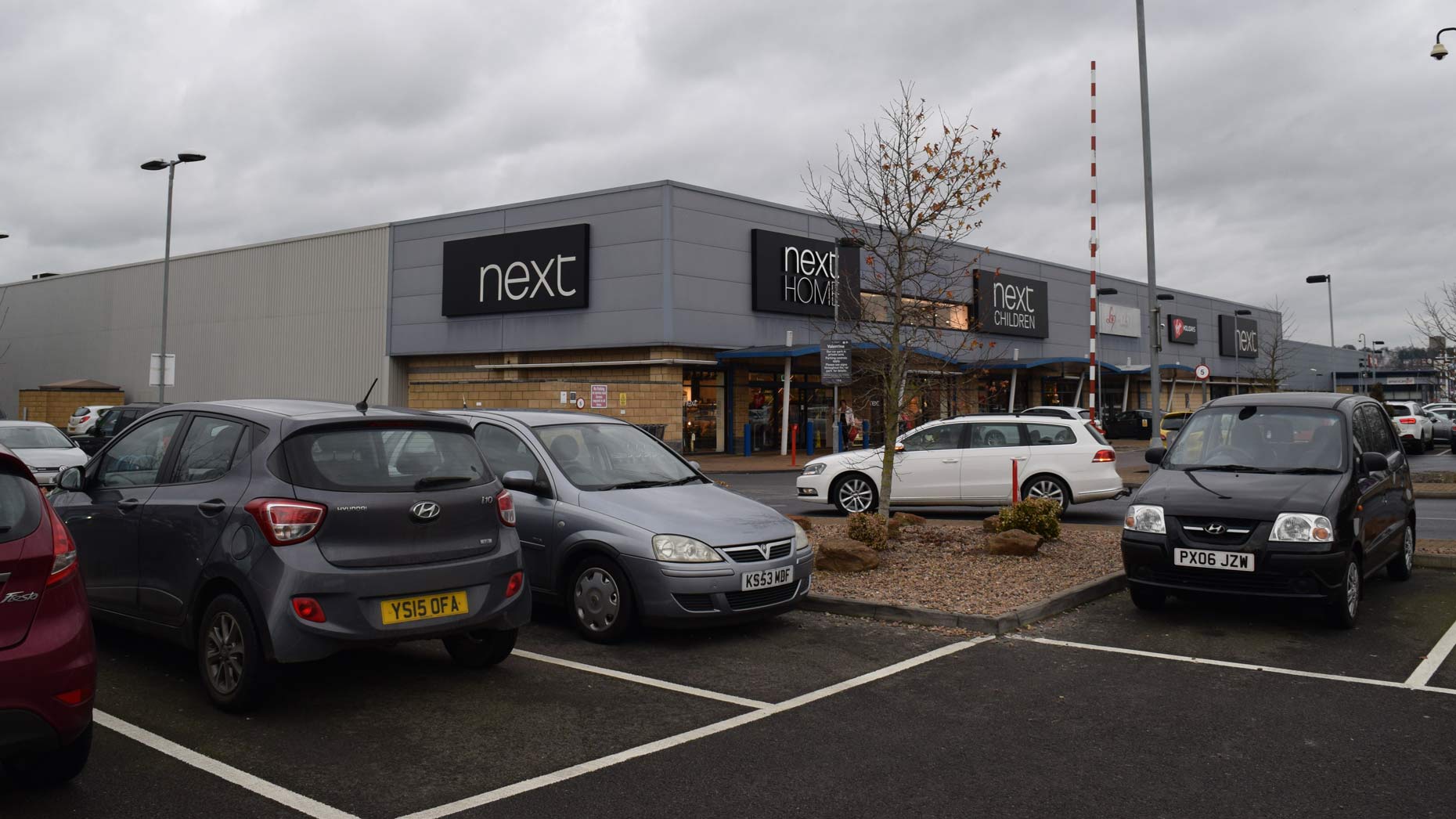 Lincoln shoppers have complained about fines handed out at a city shopping park, which appear to count visits to neighbouring outlets as 'leaving the site'.
Valentine Retail Park off Tritton Road spans from Asda Living and TK Maxx in the north to Next in the south.
Shops past this point, Wren Kitchens and The Range, are classed as Valentine Park South and are operated by a different parking company.
People have claimed they have received fines for parking in the south and continuing to shop in neighbouring outlets, unaware there was a boundary.
It appears to shoppers as one single retail park, but the car park has been separated into two different places with different rules.
Shoppers claimed they have been stung by wardens issuing £100 fixed penalty notices to those parking in Valentine South (The Range and Wren Kitchens) and walking over to nearby shops on Valentine.
Signs are on display for drivers who park at the site, which read: "you agree to pay a parking charge of £100 if you park and leave the site by other means."
This comes after a separate car park at Tritton Road retail park started fining for the same 'offence'.
We contacted CP Plus, which operates Valentine Retail Park, for clarification but have not yet received a response.
The Lincolnite also got in touch with UKCPS, which operates Valentine Park South, and they explained that anyone caught leaving their site would be liable to a parking charge.
A spokesperson added that just two people had received a fine for this reason.
People who have been given fines have complained on the Facebook group "You're probably from Lincoln if," and said that the rules are "unfair."
In response to emails from people in the group British Land, who employs CP Plus to run the car park, said that their strategy is "in line with industry best practice."
"British Land do not own the site occupied by The Range or Wren and as such we are not responsible for the parking policy of this car park."
The Lincolnite went to the car park to ask whether shoppers were aware of the fines, but nobody knew about the new rule.
Keith Parker said: "They're just w*nkers. People should stop shopping here until they sort the parking out.
"It's just about cash collecting. Shops are struggling so it doesn't make sense to charge people.
"Who reads the small print on the signs? We just come here to shop."
John Morris said: "I could see the argument if they were short on parking and people only parked here to shop elsewhere."
Sally Harrison said: "I didn't know about the change of rules. That's very bad isn't it. We shouldn't have to drive over to avoid a fine.
"A friend of mine was fined at Tritton Road retail park, but I didn't know that it was the same here."
---
Have you been given a parking fine at Valentine? Contact the news desk on [email protected]