February 15, 2019 2.08 pm
This story is over 38 months old
Family angry as dogs ruining local graves
The local town council is aware of the issue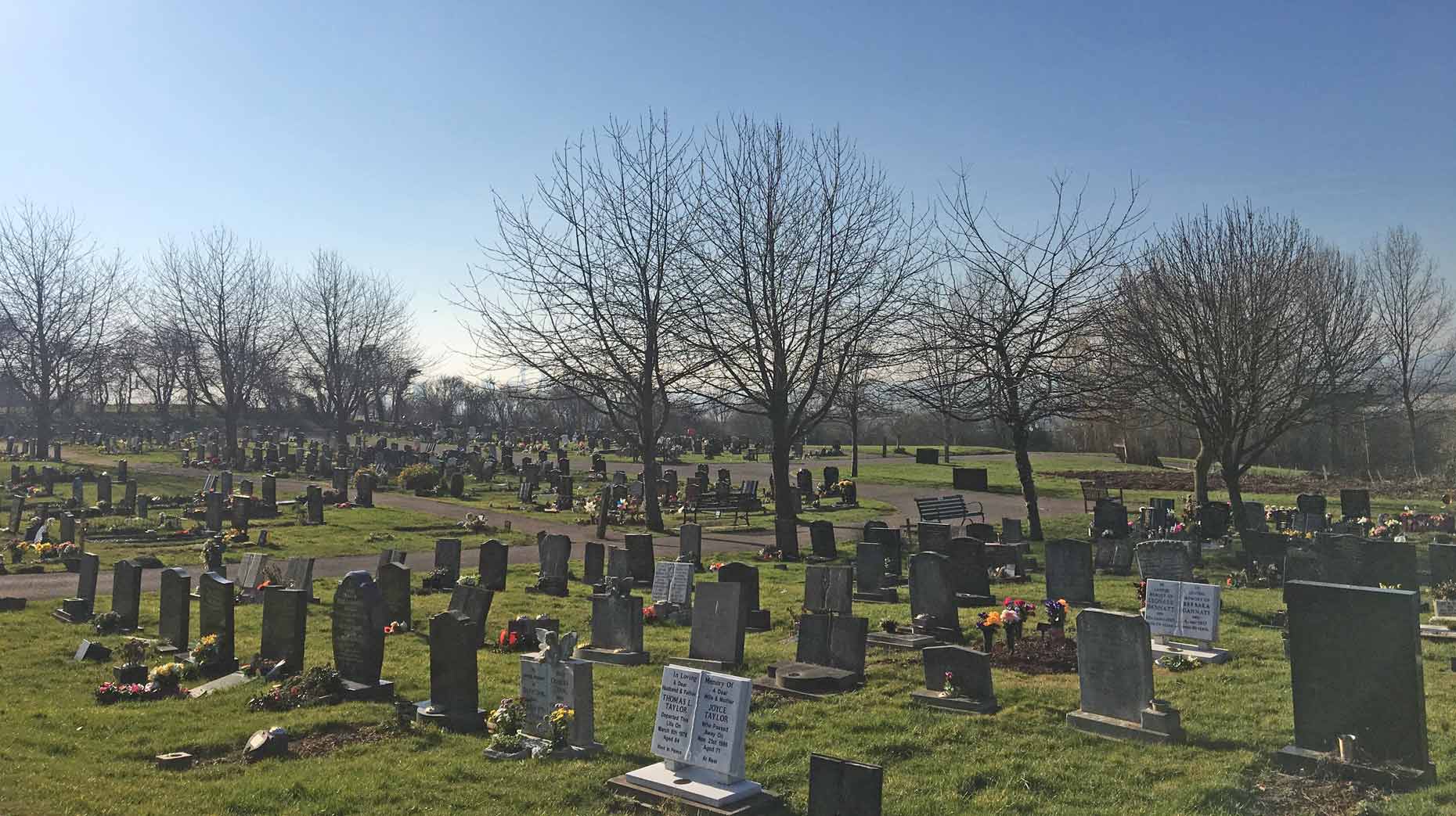 The family of a teenager who died last year are infuriated by dogs trampling and fouling on the grave plot.
Megan Cook died of SUDEP on August 31 2018 aged 18. SUDEP (Sudden Unexpected Death in Epilepsy) is the term used when a person with epilepsy dies without warning and where the post-mortem fails to establish any other cause of death.
The family laid Megan to rest at Cox's Hill General Cemetery in Gainsborough on September 21 last year. The family first noticed problems in December with dogs trampling and fouling on the graves.
They also saw prints in the soil and dogs urinating on the silk flowers they had laid by the plaque put in place by the funeral directors. They are hoping to get a headstone put in place in the coming months.
Megan's sister Melissa Cook, 28, has started a petition as she says there "are no laws about dogs being in the cemetery or even on a lead". It has been signed by over 90 people.
She has been in correspondence with Gainsborough Town Council about the issue. She also attended a meeting on December 19, where the issue was discussed with a panel.
She is still in talks with the town council and has reported the issue again since.
Melissa told Lincolnshire Reporter: "It is not just Megan's but other peoples' have been trampled on by dogs who are also fouling on them.
"We go up every morning and some dog walkers are there every morning. Some owners were quite abusive when we saw it with our own eyes. My mother asked them about it and to please keep the dogs on a lead.
"When I saw the fouling myself I went straight to the town council, who started to go up and see it for themselves.
"It is such a respectful place. Some people take their pets to their loved ones and some are respectful, but I would still prefer it if it was dog free.
"The reaction to the petition has been very popular. A lot of people are on our side. I won't give up until something is done."
Town council response
The Town Clerk at Gainsborough Town Council Claire Hill told Lincolnshire Reporter: "We have recently received a complaints regarding dogs in the general cemetery specifically about dogs off leads and dog fouling.
"The town council is considering public space protection orders across a number of their sites as one way to tackle nuisance behaviour. Currently there is a district wide public space protection order in relation to dog fouling put in place by West Lindsey District Council when previous dog control legislation changed.
"We have been in conversation with the district council in relation to enforcement over dog fouling and some targeted activity regarding dog fouling in the general cemetery to encourage better behaviour from those that exercise their dogs in the general Cemetery.
"Public Space Protection Orders are something the town council is considering at a number of sites. These were discussed at a recent Management and Finance Committee meeting and will be looked at again later in the year, when a decision will be made as to whether to submit an application in to the district council who have the power to grant the orders, subject to wider consultation."