February 1, 2019 10.34 am
This story is over 57 months old
Future of Lincoln Drill Hall at risk
The venue needs to raise £130,000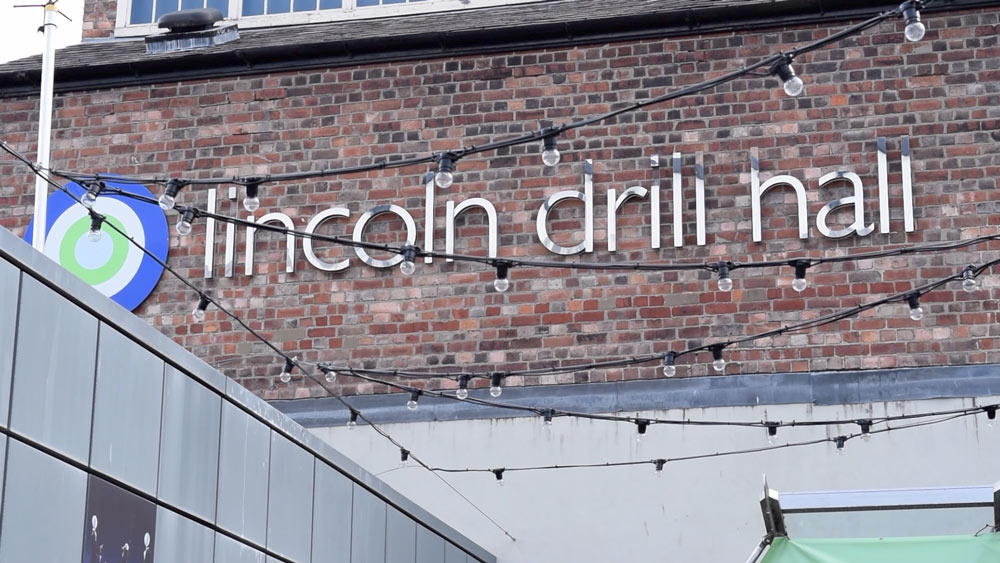 Lincoln Drill Hall could be forced to close if it doesn't raise at least £130,000 this year.
The Drill Hall's chief executive Chris Kirkwood previously told The Lincolnite that funding cuts may mean a challenging future.
However, the venue, which hosted BBC's Question Time on Thursday night, now needs your support more than ever if it is to stay open as it is expected to be "the toughest year we've ever had".
The venue on Free School Lane, which reopened in 2004, is asking the local community to 'be a brick'.
People and local businesses now have the chance to sponsor some of the 500,000 bricks that make up the historical venue, which has been run by the charity Lincoln Arts Trust since 2010.
It was built during the reign of Queen Victoria as a military drill hall. It has hosted community and social events since its construction in 1890.
'Be a brick' campaign
For a donation of £10 per year, visitors to Lincoln Drill Hall's website can pick a brick from a virtual wall, leave their name and a short message, along with their gift.
People can sponsor as many bricks as they like, with whole walls being available for sponsorship.
CEO Chris Kirkwood said: "After losing a great deal of public funding, we need your support. If you sponsor a brick for just £10 per year, you'll be helping us to secure the venue's future, so that we can continue our work to help the community, support the arts and to develop young, up and coming talent.
"Lincoln Drill Hall has long been a pillar of the community that exists for the people of Lincoln. We offer a haven; a place that welcomes the whole community, but we can't do it without you.
The theatre is making the most of other income streams including room hire, weddings and involvement in other Arts Council England projects.
However, the charity needs to raise an extra £130,000 annually to maintain its programme of arts performances, participation programmes and community engagement projects.
He added: "Fundraising has always been a huge challenge for a small charity like ours, but this year will prove to be the toughest year we've ever had. The reductions to public funding are being felt more than ever and without your support we may have no choice but to close the venue."
When we spoke to Chris last summer, here's what he had to say about the venue and his future:
Pay What You Decide
The team at Lincoln Drill Hall are again letting the audience decided how much they want to pay, as the arts centre faces an "enormous fundraising challenge".
They are bringing back the Pay What You Decide scheme, where you can book a ticket for free, watch the show and donate how much you thought it was worth at the end.