Lincoln to launch agri-food robotics training centre
It will be the world's first Centre for Doctoral Training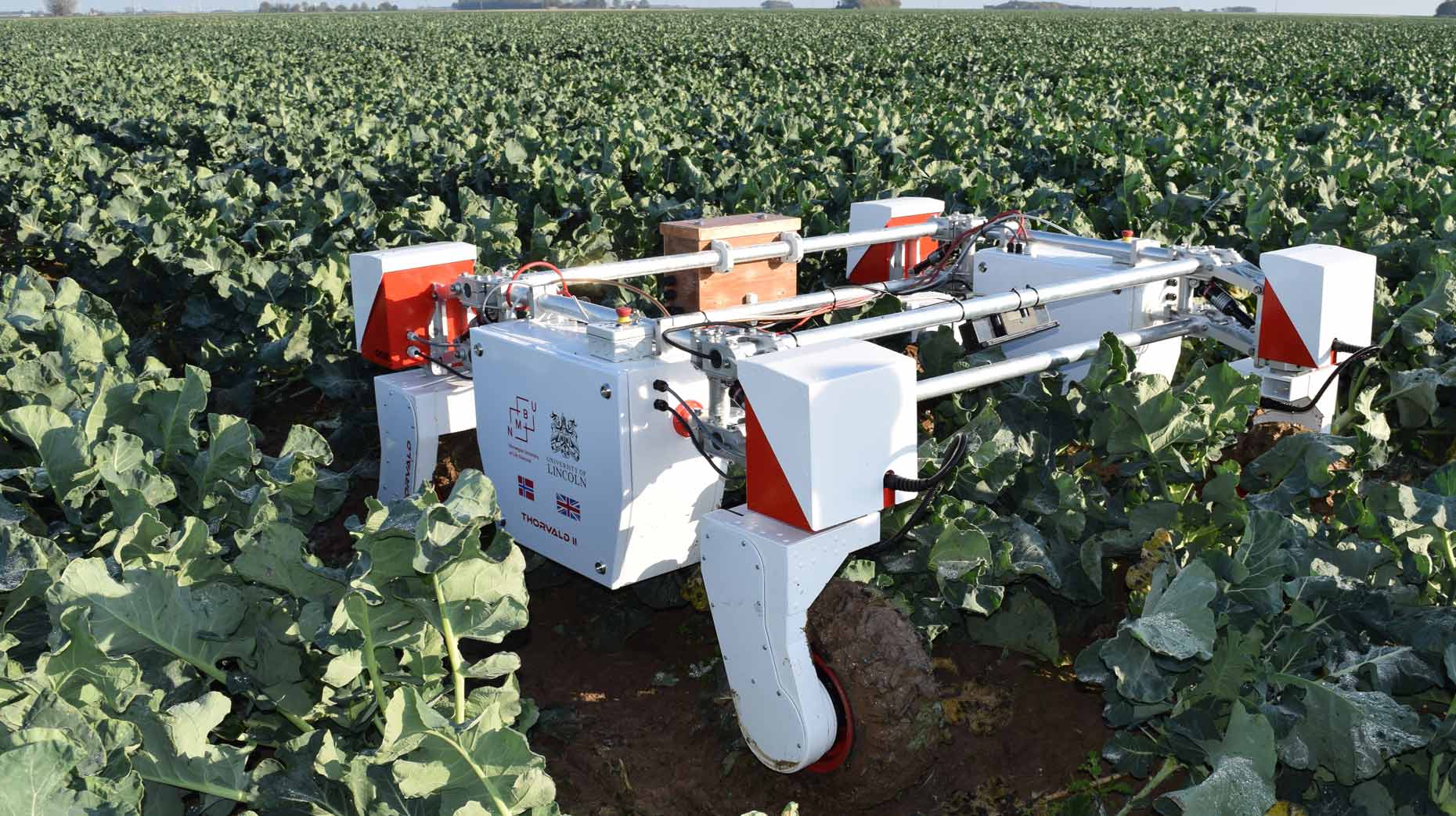 A new advanced training centre in agri-food robotics will create the largest group of Robotics and Autonomous Systems specialists for the global food and farming sectors.
The world's first centre for Doctoral Training (CDT) for agri-food robotics is being established by the University of Lincoln thanks to a multi-million pound funding award. This is in collaboration with the University of Cambridge and East Anglia.
The Engineering and Physical Sciences Research Council has awarded £6.6million for the new centre.
The CDT will provide funding and training for at least 50 doctoral students, who will be supported by major industry partners including John Deere, Syngenta, G's Growers and Beeswax Dyson.
All 50 students will follow a common foundational year, studying on the new MSSc Robotics and Autonomous Systems at the University of Lincoln.
20 of the students will then carry out their PhD studies in Lincoln, with 20 at Cambridge and 10 at UEA.
Professor of Robotics and Autonomous Systems at Lincoln, Tom Duckett, is the new Centre Director.
He said: "The global food chain is under pressure from population growth, climate change, political pressures affecting migration, population drift from rural to urban regions, and the demographics of an ageing population in advanced economies.
"Addressing these challenges requires a new generation of highly skilled RAS researchers and leaders, and our new CDT will be dedicated to delivering those expertise. It will be a real focal point for robotics innovation in the UK."
The CDT represents an important partnership between robotics researchers from the Lincoln Centre for Autonomous Systems and agricultural experts from the Lincoln Institute for Agri-food Technology.
Director of the Lincoln Institute for Agri-food Technology, Professor Simon Pearson, said: "It is widely agreed that robotics will transform the food and farming industries in the coming years, but there is still a major skills gap in this area.
"Working with our industry and academic partners to design the 50 PhD scholarships will enable us to expand the UK's science and engineering base, delivering a flood of skills and expertise that will drive our food and farming industries into the future."