Lincs inventor tests out Joe Wicks on treadmill staircase
Colin Furze has been building another crazy machine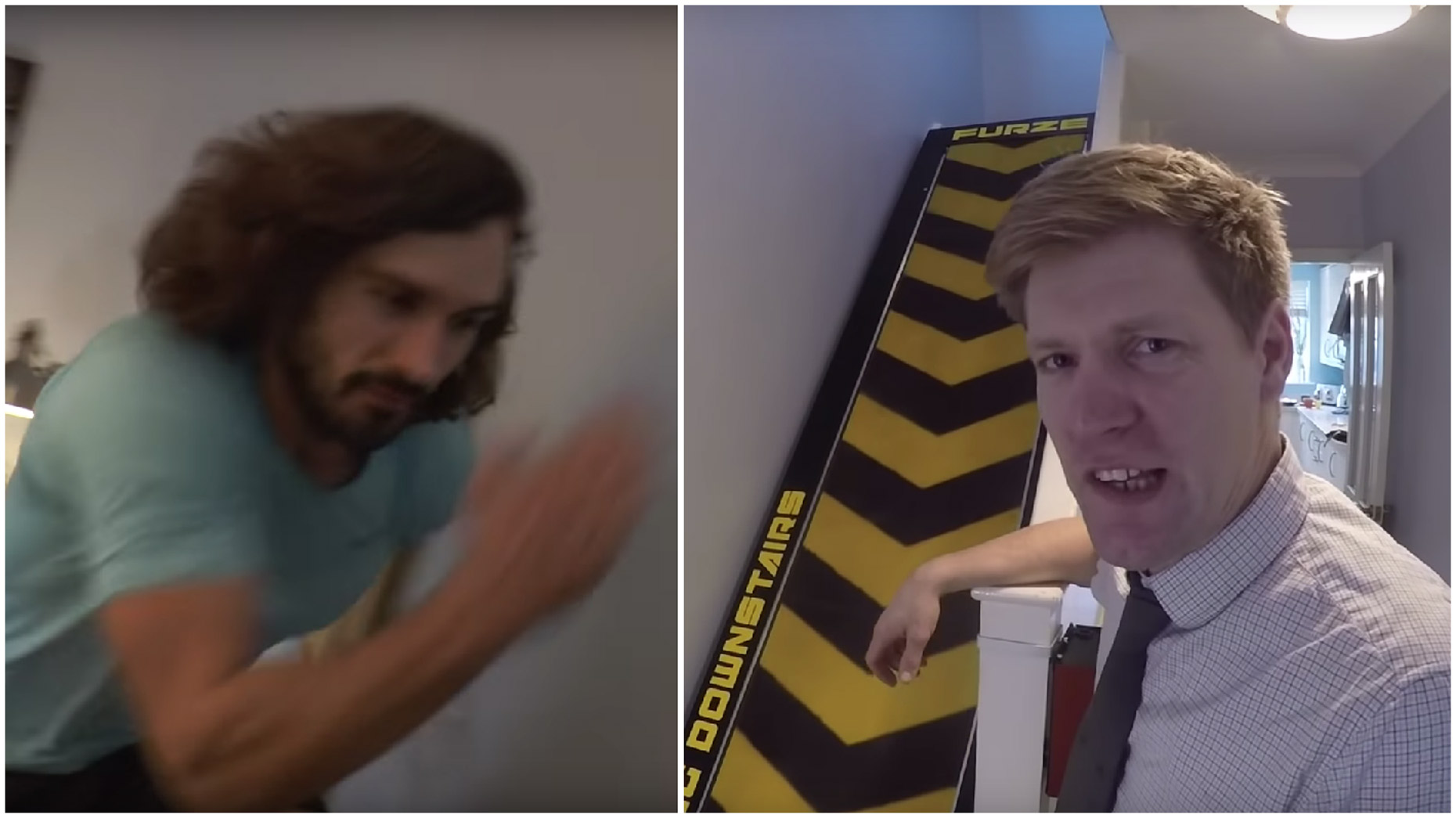 A Lincolnshire inventor and YouTuber has built a giant treadmill for his staircase and put fitness guru Joe Wicks to the test.
Colin Furze built the three-metre long treadmill at his home in Stamford, Lincolnshire as a surefire way to get sweating.
It isn't the first time Colin has been building something crazy – at Christmas he managed to squeeze a 26ft tree in his 18ft house.
The treadmill has four different speeds which range from "chicken" mode and goes all the way up to "run fatty."
Colin joked that anybody who built the treadmill in their home "would be lucky to ever see the [second floor] ever again."
He even tested out the treadmill on fitness fanatic Joe Wicks to prove just how difficult it can be.
When Joe first saw Colin's latest invention he said: "Oh my word, what have you done?"
After a few attempts on the higher settings Joe finally managed to clamber to the top of the staircase before saying that it was "brutal."
A dejected Joe Wicks said: "It looks so much easier from the bottom but when you get up to the top it is brutal. You have beaten me.
"This is the hardest piece of kit I've ever pushed myself on. I'm absolutely knackered now."