February 19, 2019 10.53 am
This story is over 38 months old
Mum's shock at son's stroke diagnosis before birth
He has been recognised for raising thousands of pounds in aid of charity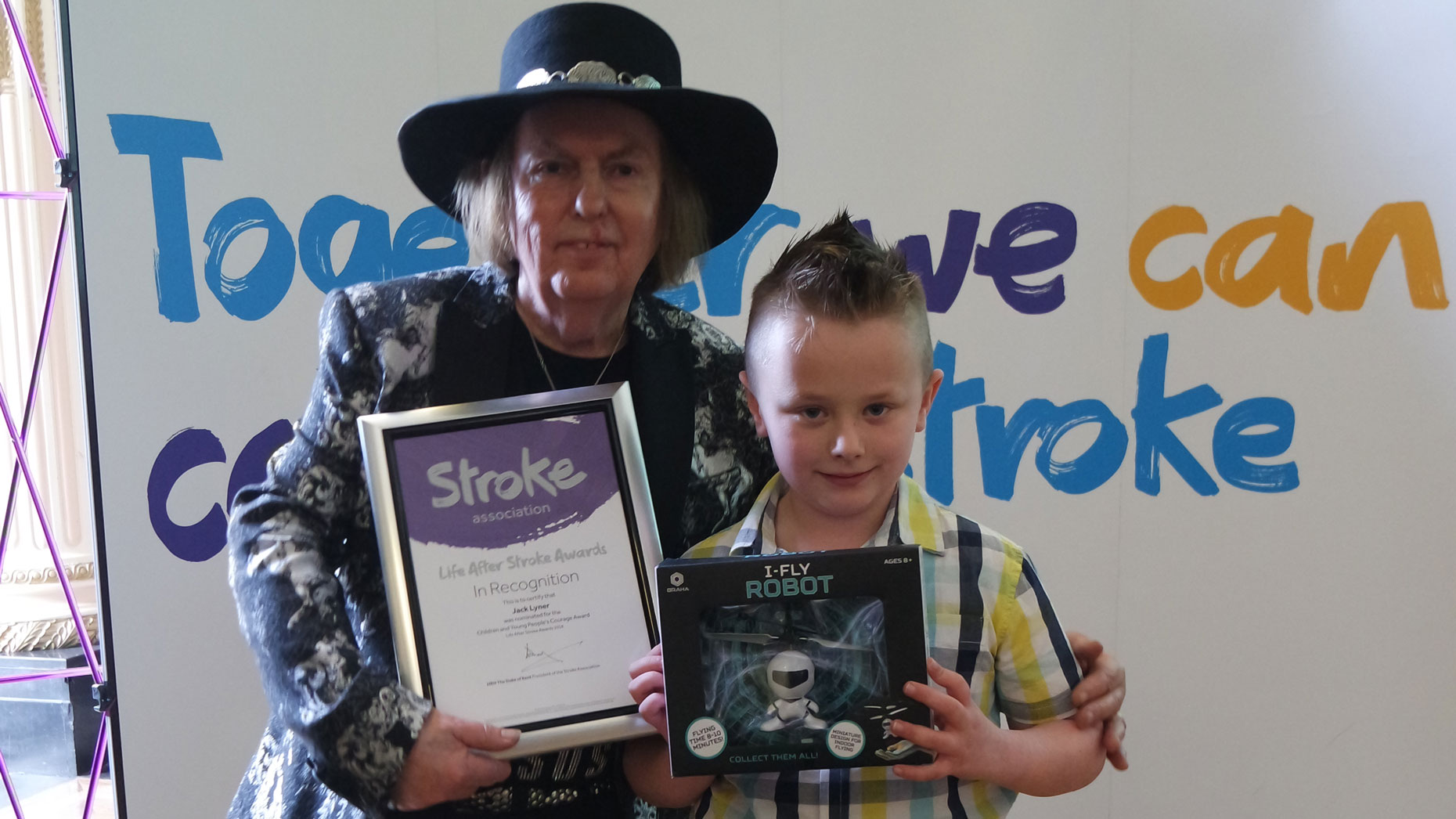 A Lincolnshire mother has spoken of her "shock and confusion" after she was told that her child had a stroke while in labour.
Local lad Jack Lyner battled through and raised thousands of pounds for charity after surviving the stroke in the womb.
Jack was given a "Life After Stroke Award" by the Stroke Association in recognition of his courage on Monday, February 18.
It was a tough start for the young boy when he was born in February 2011.
Tests revealed that Jack had a bleed on the brain and was unable to support himself on the left side.
Jack was then told that he had epilepsy in 2013 and then autism on his fifth birthday.
Now at seven-years-old, Jack struggles to walk some days but luckily he has the use of his own personalised wheel chair.
Stacey Lyner, mother of Jack, said: "We were shocked and confused with so many mixed emotions when we found out about Jack's stroke.
"We were asking ourselves, why had this happened to our son?"
"Jack continues to face many challenges with his stroke and Autism too. He struggles socially and new surroundings cause him worry and anxiety.
"Jack is a very determined young man. He tries so hard to enjoy life to the full, no matter what hurdles are thrown in front of him."
Jack is a huge sports fan and loves to play disability football, table tennis, cricket and he is also the mascot for his favourite team, Gainsborough Trinity F.C.
"We are extremely proud of our son and all that he has achieved, some days are easier than others but you have to take the rough with the smooth."
Jack has helped to raise thousands of pounds for various charities and has taken part in the Stroke Assocaition's 'Step Out for Stroke' campaign for the past four years.
Stroke is a condition that is often associated with older people but anyone can have a stroke including babies and children.
It affects five out of every 100,000 children a year in the UK and the causes of stroke are very different from those of adults.