February 18, 2019 4.15 pm
This story is over 34 months old
Tornado farewell flypasts include Lincolnshire bases
See the full list of dates and timings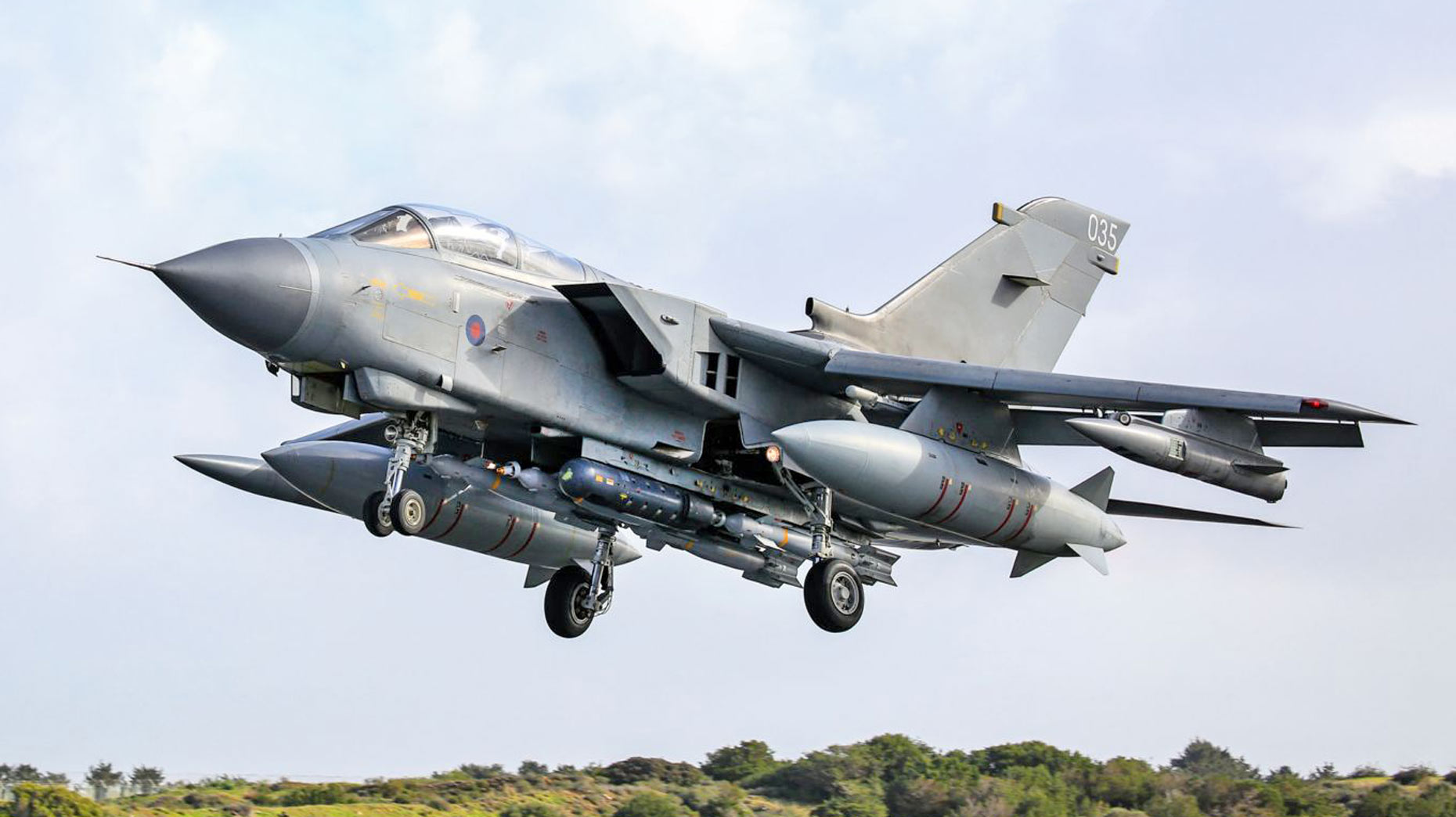 RAF Tornado jets will be marking their retirement with a final flypast including bases in Lincolnshire.
The fleet based at RAF Marham in Norfolk has taken part in combat since the first Gulf War. It will be retired from service by the end of March and will only be used for training purposes over the UK in the intervening period.
People across the country will get a chance to say farewell to the fighter jets as they make a series of flights between February 19-21.
The fleet has been used by the RAF for 40 years. It is being replaced by the RAF's F-35 Lightning II fighters and an upgraded Typhoon fleet.
RAF Marham posted a list of the flypast timings on social media which are subject to weather and aircraft serviceability.
Between 3pm-3.15pm on Tuesday, February 19 flypasts will take place over RAF Waddington, RAF College Cranwell and Royal Air Force Coningsby.
Between 3.15pm-3.35pm on the same day flypasts will take place over RAF Donna Nook, RAF Holbeach and RAF Wyton.
There will also be a nine-plan formation flypast taking over from RAF Marham on February 28. This will fly over RAF Cranwell.
Here is the full flypast list:
Tuesday (February 19)
1315-1330 Kendrew Barracks (RAF Cottesmore) – National Memorial Arboretum – DECA Stafford – RAF Cosford
1330-1345 RAF Shawbury – DECA Sealand
1345-1400 RAF Valley
1415-1430 BAES Warton – BAES Samlesbury
1430-1445 RAF Spadeadam
1445-1500 RAF Leeming – RAF Topcliffe – RAF Linton-On-Ouse
1500-1515 RAF Waddington – RAF College Cranwell – Royal Air Force Coningsby
1515-1535 RAF Donna Nook – RAF Holbeach – RAF Wyton
Wednesday (February 20)
1300-1315 Royal Air Force Honington
1315-1330 Imperial War Museum Duxford – Former RAE Bedford – Cranfield Airfield – Royal Air Force Halton – RAF High Wycombe
1330-1345 RAF Benson – HQ Land Forces, Andover, MOD Boscombe Down
1400-1415 RAF Pembrey – MOD St Athan – Cardiff Airport
1415-1430 Rolls Royce Filton – MOD Abbey Wood – MOD Shrivenham – RAF Brize Norton
Thursday (February 21)
1115-1130 Leuchars Station
1130-1145 RAF Tain
1145-1200 RAF Lossiemouth
The fast jets have been used in operations across the world, most recently bombarding Daesh to push the terrorist group back through Syria and Iraq.
The present-day squadron members were welcomed back to RAF Marham earlier this month after the Tornado jets returned home for the last time.