March 27, 2019 11.46 am
This story is over 33 months old
Community in shock as remembrance events held for A15 crash victims
Tributes continue to pour in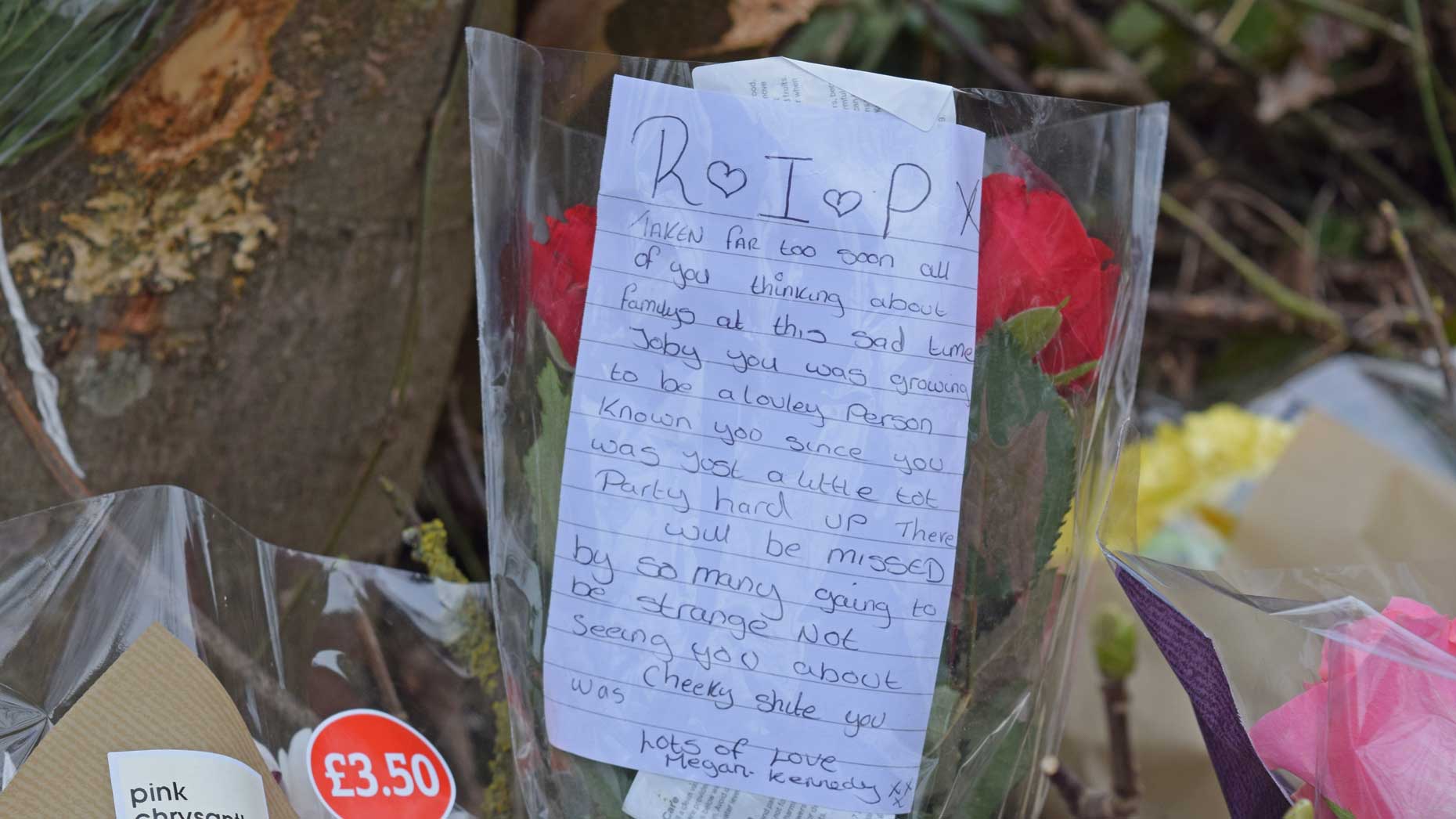 Grief-stricken friends and families have come together after teenagers died in a crash near RAF Scampton.
A carpet of flowers has been left at the scene and a remembrance event was held overnight in Lincoln for the young victims.
As previously reported, police confirmed two teenagers, aged 14 and 17, died after a silver Vauxhall Astra left the road at Welton Cliff at around 8pm. The road was closed until 3.45am on Tuesday, March 26.
Another 17-year-old is in hospital with serious injuries. Three others received minor injuries.
Police said on Wednesday morning that one person remained in hospital.
Heartbroken friends and family posted messages and memories on social media. Tributes have been pouring in for the two confirmed victims Joby John and Ricky Sharp.
GoFundMe pages have also been set up to raise money for the funerals of Joby and Ricky.
Flowers have been laid by a tree at the scene with messages of tribute to the victims.
Villagers pay tribute to victims
Residents of the village close to the crash have spoken of the "shock" they felt when they heard two young people had died.
Michelle Bastow, 35, was driving at the time when her car was diverted by the police.
"I had a feeling that something really bad had happened," she said.
"It's such a short life. I feel very sorry for the family and hope that they are being supported."
Madelaine Baird added that she saw flashing blue lights from her window on Monday night.
She said: "I heard all of the sirens, but only realised how bad it was when I read the local news. There have been a few accidents around Welton, something needs to be done."
Remembrance balloons let off
A remembrance event was held in memory of the victims on Tuesday evening.
There was a meet on the field in Birchwood behind the Co-op. A group of people let balloons go in memory of those who died in the crash.
Saturday event
A big meet will take place on City Square in Lincoln on Saturday, March 30 at 11am, with a collection of balloons and flowers which will go to the crash scene.