Council releases update on Hartsholme park fire
Thankfully, no one was harmed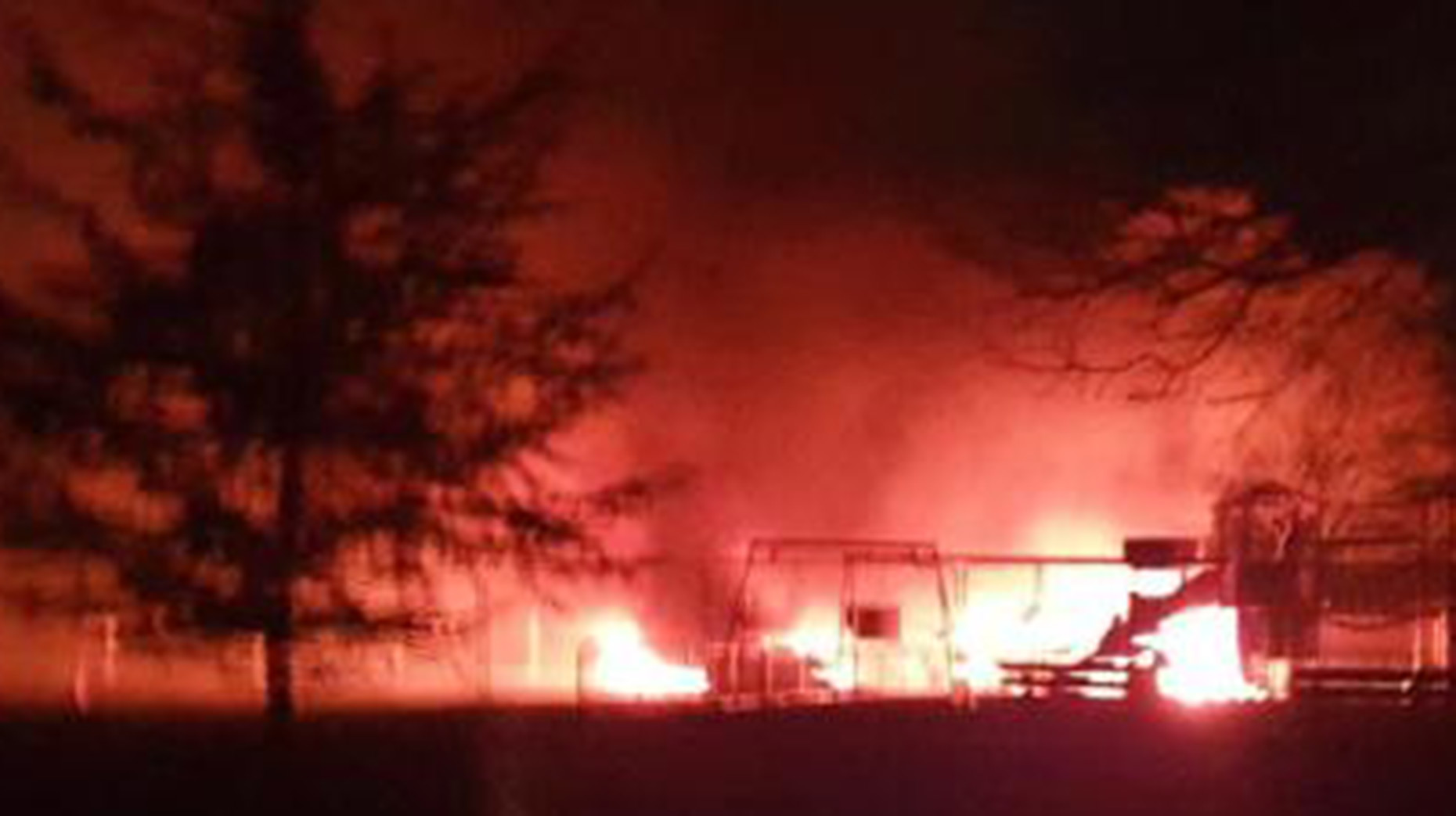 A fire overnight near to the mid-refurb play area at Hartsholme Country Park was caused by the burning of new rubber materials, investigations revealed.
Three fire crews were sent to the park off Skellingthorpe Road at around 8pm on Tuesday, March 12.
Locals watched on as the large blaze engulfed an area where contractors were storing equipment and materials used for the refurbishment.
People were told to keep their doors and windows closed due to the quantity of smoke coming from the blaze.
Lincolnshire Fire and Rescue confirmed no one was harmed in the blaze.
Firefighters were thanked for their efforts to put out the fire and to stop it from spreading during high winds.
The City of Lincoln Council said staff visited the site on the morning of Wednesday, March 13 to assess the damage.
An investigation has begun into the possible cause.
The council said in a statement: "We are pleased to report that despite the extent of the fire nobody was harmed, and the worst of the damage is to an area adjacent to the play area, not within the play area itself.
"Initial review suggests that the fire was caused by the burning of some new rubber materials that had been delivered to site in preparation for the laying of a new safety surface in the play area. The cause of the fire is still being investigated.
"Contractors are meeting on site later this morning to assess the impact on the work programme for the play area refurbishment.
"We hope to be able to issue a statement later in the day to update everyone on what the impact the fire will have on the timetable for the play area's refurbishment.
"We would like to take this opportunity to once again thank the fire service for their swift action which prevented the spread of the fire."