Councils spend £4m on gagging orders
Millions were spent on contract agreements with former employees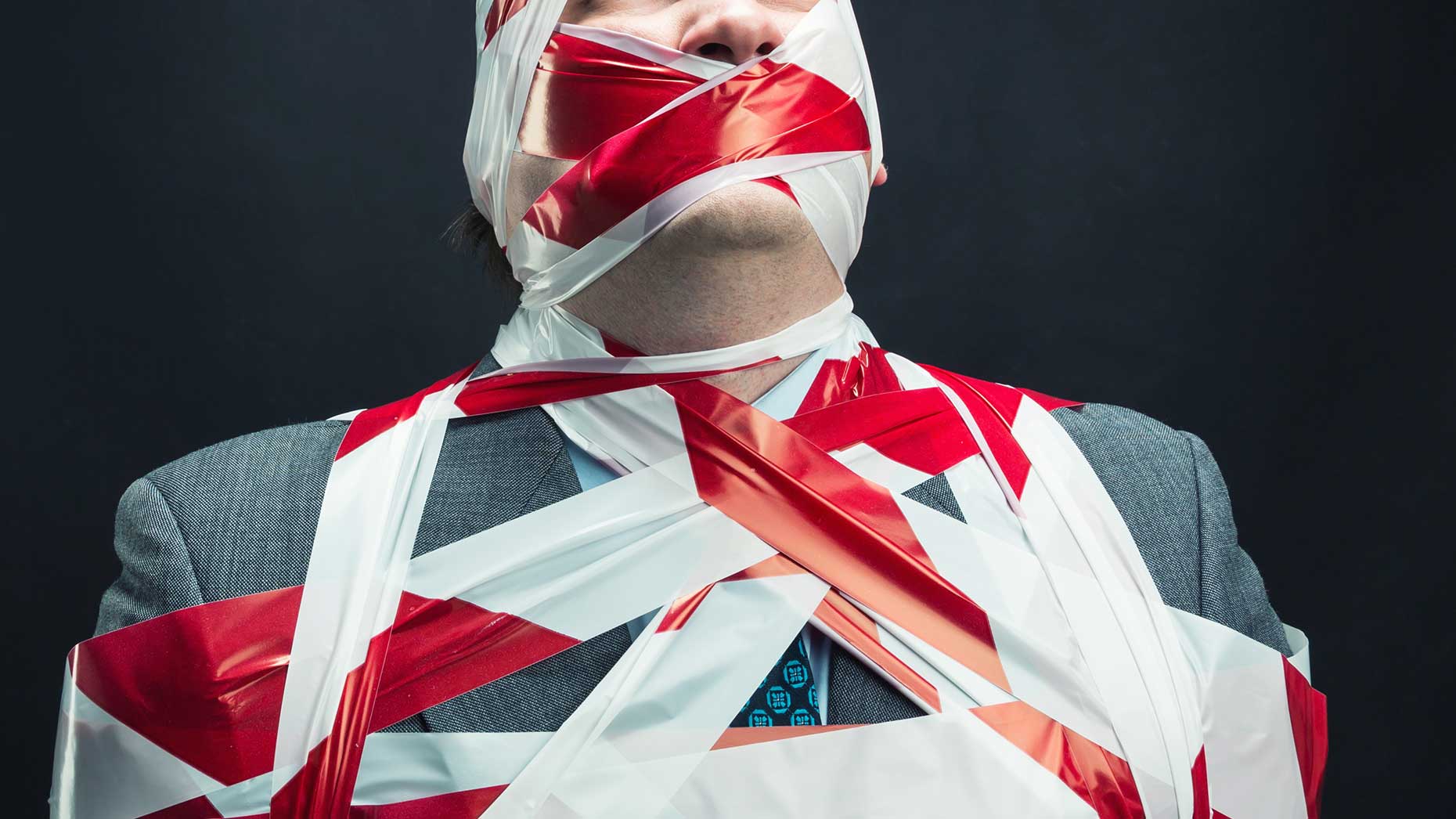 Greater Lincolnshire councils have spent more than £4 million on gagging orders with former employees.
A Freedom of Information request revealled local authorities across the county reached 258 agreements with ex-staff since 2014.
Councils spent a total of £4,143,614.26 on such orders in the past five years.
Gagging orders, known as settlement agreements in legal terms, are normally struck up when an employee faces redundancy or workplace issues and leaves.
An employer will ask an employee to sign on the dotted line with conditions, such as not bringing a claim against them.
Lincolnshire County Council spent a total of £1,382,300 on 46 settlement agreements with 13 in 2016 alone.
The authority said the highest payout it made to an employee was £150,000.
But, Debbie Barnes, head of paid service at the council, said the authority uses the agreements "infrequently".
"Within the council and maintained schools there are around 12,000 employees and as such 46 agreements over almost a five year period, suggests that they are used infrequently," she said.
"A settlement can be a cost effective way of resolving often difficult employment issues.
"For example if a teacher is found to be performing below the expected standards, it may take six months to performance manage that person.
"This needs to be balanced with our duty to ensure all pupils get the best standards of teaching.
"A good outcome for everyone here may be a settlement agreement to allow the staff member to move on and avoid the consequences of pupils falling behind."
Meanwhile, North East Lincolnshire Council paid the second highest amount with a total of £924,078.
The council also issued the most settlements totalling 72, of which 26 came in 2015, with the highest payment being £52,307.28.
South Kesteven District Council spent £521,190.30 on its settlements, which it said was partly down to a senior management restructure.
A spokesperson for the authority said: "The organisation is going through a period of change and the most recent examples were the outcome of the restructure.
"This resulted in a reduction in the number of senior managers with some leaving under settlement agreements and others through voluntary redundancy or early retirement.
"Settlement agreements are legally binding contracts which can be used to end an employment relationship on agreed terms, which is why the council uses them."
Elsewhere, City of Lincoln Council reached eight agreements with former staff, paying out £137,690.96.
North Lincolnshire Council spent a total of £493,710 on its agreements, issuing 54 contracts.
Among the lowest spenders were East Lindsey District Council and South Holland District Council.
Both authorities reached 15 settlement agreements since 2014, South Holland with eight and East Lindsey with seven.
East Lindsey spent £57,519 on its contracts, while South Holland paid £61,101.
Boston Borough Council spent the least amount on settlements, paying out £39.164 on five contracts.
---
SUBSCRIBE TO LOCAL DEMOCRACY WEEKLY, our exclusive email newsletter with highlights from our coverage every week and insights and analysis from our local democracy reporters.