Jan Sobieraj: Let's start a healthy conversation
The latest column from ULHT CEO Jan Sobieraj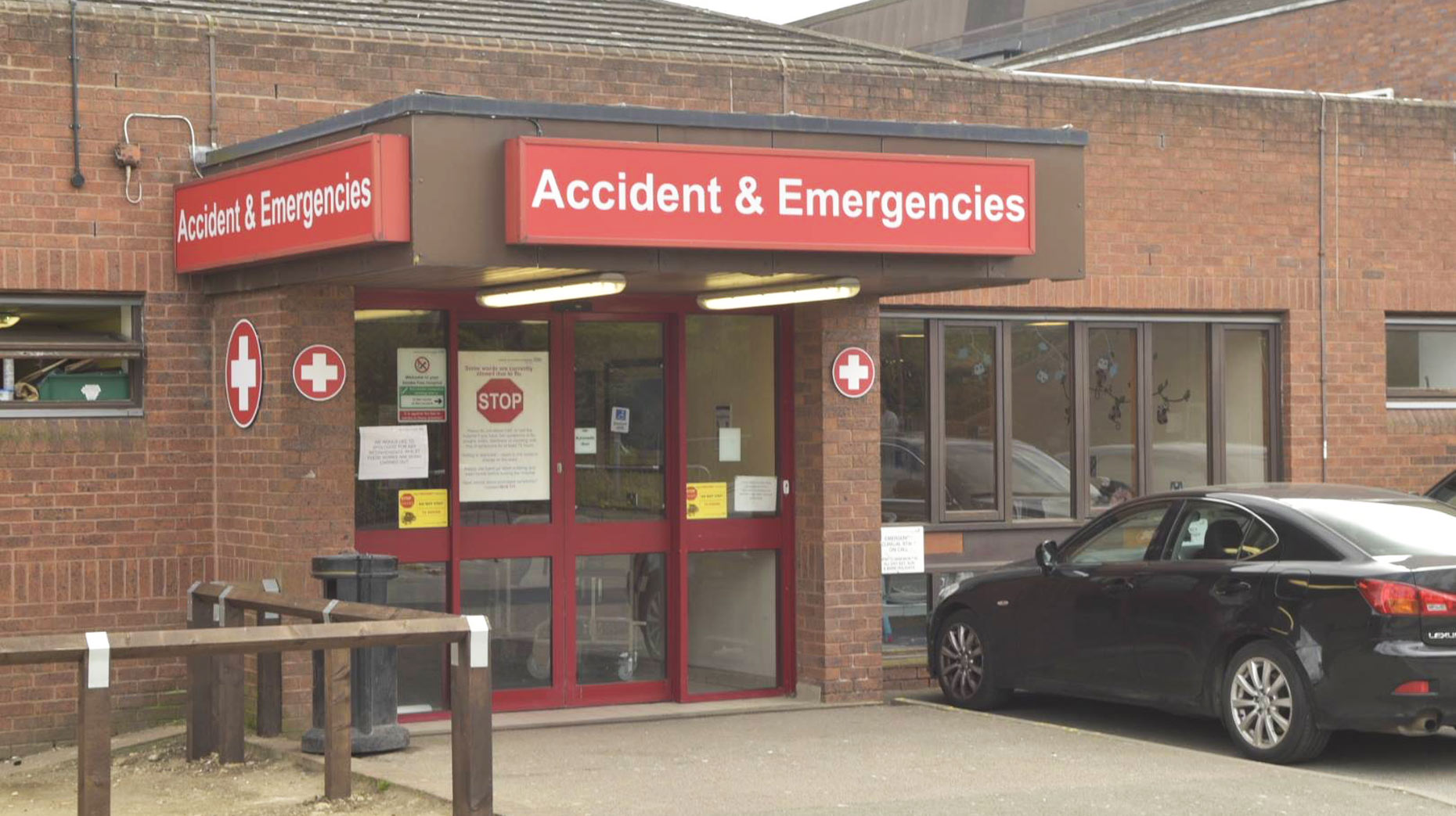 Recently, the healthcare system across Lincolnshire launched its Healthy Conversation 2019.
This is a discussion about what, and how, we need to change to ensure that our health service is fit for the future.  It is a chance for everyone to learn more about our current thinking on the future of NHS services and is a way for us to get meaningful feedback from members of the public about what future services may look like.
We are very proud of our local NHS, but like many parts of the country, we have problems too. It is often difficult to get a GP appointment quickly. We cannot recruit enough staff and we are overspent. Our hospitals cancel planned operations because beds are already full, and we fail to hit many important national targets.
We are determined to address these problems to create an NHS that is fit for the 21st Century and future generations.
Our community services are already starting to work differently so that they become our first port of call when we need support. Our aim will be to provide your hospital treatment without you having to stay as an inpatient, wherever possible. When you are ready to leave, we will make that happen without unnecessary delay. This will help us to use our hospital beds and specialist staff more responsibly.
As part of this thinking, United Lincolnshire Hospitals NHS Trust has taken time to talk to staff, patients and the public about what our vision could be for each of our hospital sites.
Our current thinking is for Lincoln County Hospital to be 'a modern general hospital with a focus on urgent care, complex surgery, cardiac and cancer care'.
The A&E will be supported by an additional urgent treatment centre which will treat those patients with urgent care needs who don't need more specialist hospital care.
The preferred emerging option sees our stroke services consolidated at Lincoln hospital to improve outcomes for patients and shorten the amount of time people need to spend in hospital following a stroke.
We see Lincoln hospital becoming our 'one-stop' destination for all diagnostic and surgical breast treatment. The county's specialised rehabilitation medicine will continue to be delivered at Lincoln County Hospital.
Our women and children's services, such as obstetrics, gynaecology, paediatrics and neonatal will be consultant-led. We will establish a new midwifery-led unit too, offering better birth choices to mothers in line with national guidelines.
The vision for Pilgrim Hospital, Boston, is for it to be a 'modern general hospital with a focus on emergency care and more complex surgical services'.
This would see the current A&E boosted by the addition of an urgent treatment centre, which would help with the problems of long waiting times and help those who don't need specialist hospital care.
Women and children's services would be enhanced by increasing the unplanned admission length of stay to 23 hours from 12 hours for children; a children's daycase surgery service and the addition of a midwifery-led maternity unit. Consultant-led obstetrics, neonatal and gynaecology service would also continue at the hospital, along with the consultant-led paediatric assessment and outpatient service.
We'd also like to see general, trauma and orthopaedic surgery continuing, providing emergency and complex planned surgery and daycase care for those with complex health conditions. However, as I previously mentioned, one option for stroke services could be the creation of a centre of excellence at Lincoln, in line with current best practise thinking.
Grantham and District Hospital will continue to provide a range of clinical services and the emerging option is to develop a centre of excellence for elective surgery serving the county and surrounding areas as well as providing urgent care services.
This means Grantham will see the majority of our planned operations, ensuring that people from across the county can have their operation without the risk of cancellation and to the best national practice standards.
The vision is to develop an urgent treatment centre at Grantham hospital to provide 24 hour, 7 day a week access to urgent care services locally. This would replace the current restricted A&E service and reinstate 24/7 urgent care, meaning that the vast majority of local patients who need care quickly would receive it in Grantham.
It would also see medical services maintained at the hospital by joining forces with local primary and community services, managing it as part of the local enhanced neighbourhood team. This would also mean that medical staff would in future be able to provide care in people's homes and in the community, as well as in the hospital.
County Hospital Louth will continue to operate as a centre for daycase surgery and diagnostics and provide a wide range of community hospital and care services to support local people into the future.
Louth hospital has both acute and community services operating on the site.  It remains an integral part of our plans for the future and will continue to provide vital services, including it's 24/7 urgent care centre, which would transform into an urgent treatment centre.
It is important to remember that no decisions have yet been made and you can find out more about the other topics being discussed and join in with the Healthy Conversation by visiting the website www.lincolnshire.nhs.uk/healthy-conversation. There are also a number of open events you can come along to in order to find out more here.
I really would encourage everyone to make sure you get involved as this is a great opportunity to help shape our NHS for the future.