"Let's get it done": Theresa May warns Brexit may never happen if her deal falls
The Prime Minster gave her speech to Lincolnshire employees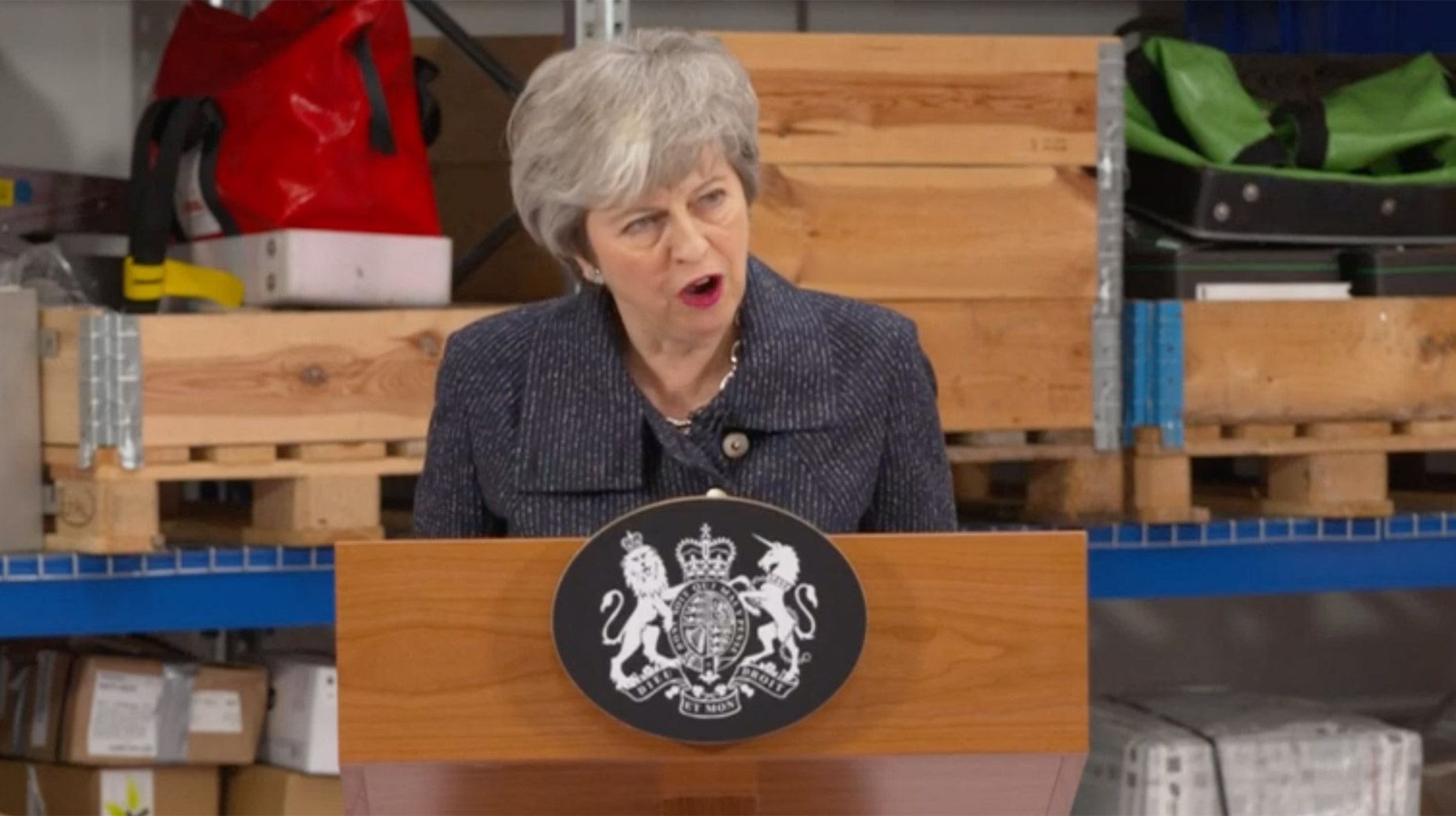 Prime Minster Theresa May strode into Grimsby today with eyes on the Brexit prize. She set out to apply fresh pressure on the EU to help her push through a new deal, alongside a 'just as fed up as you are' appeal to Lincolnshire locals, but admitted that the alternative could leave the UK in a new limbo.
The PM delivered her speech to employees, MPs, business leaders and journalists at the Orsted site in the town. She argued her case for why MPs should back a new deal when they vote on Tuesday.
Her message was that should the deal be defeated 'there's no knowing what will happen', adding "the only certainty would be uncertainty".
"We may not leave the EU for many months, we may leave without the protections that the deal provides. We may never leave at all."
May's pointed message to the EU was that it should give more ground to compromise on deadlock talks about the Irish backstop.
She told the audience the commons would face a "crucial choice" whether to back the deal or reject it.
She also reminded MPs that 33.5 million people took part in the referendum and the outcome was to leave.
"Brexit does not belong to MPs in parliament. It belongs to the whole country."
The Prime Minister paid tribute to her host, adding that, in her view, Grimsby has a lot of potential post-Brexit.
"Like many towns, Grimsby has its difficulties but it also has huge potential."