Lincolnshire midwife wins national award
She helped a mother experiencing 'sudden pre-eclampsia'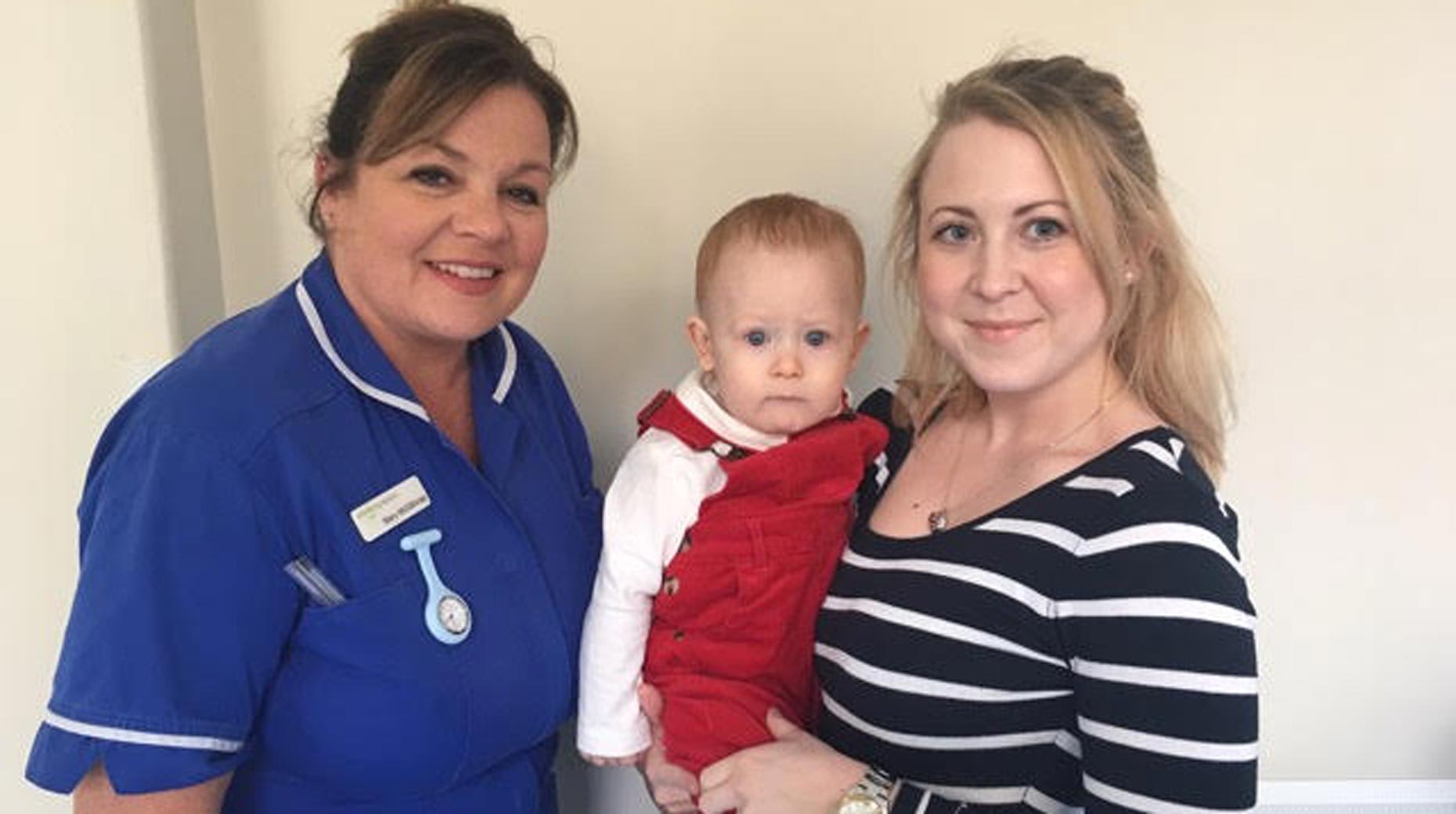 A midwife from a Sleaford village has won a national award after supporting a local mum who suffered complications in the final days of her pregnancy.
As previously reported, Sophie Ransen nominated midwife Mary McGillivray who went on to win the Emma's Diary Mums' Midwife of the Year 2019 for the Midlands Region.
Mary from Quarrington is a community midwife based at Grantham and District Hospital. She joined six other regional winners at a celebratory RCM awards ceremony in London today (Tuesday, March 5), which was hosted by TV presenter Alex Jones.
She received a trophy for her regional award and the day got even better when she was crowned as the national winner.
Sophie experienced 'sudden pre-eclampsia' in the final days of her first pregnancy with her son Noah. This was spotted by Mary at her last 40 week check-up.
It quickly became an emergency situation as Sophie needed an ambulance immediately but the 'Beast from the East' snowstorm was causing serious disruption and delays.
Sophie previously said: "Mary was calm and reassuring during the three-hour wait for the ambulance, constantly checking my blood pressure and my baby's heartbeat. She stayed by my side for the entire time.
"Within minutes of arriving at the hospital, test results confirmed pre-eclampsia and that Noah was in distress. The team decided that an emergency C-section was the safest way to bring Noah into the world, which they did and for which I am eternally grateful."