More than 500 knives and weapons collected in Humberside amnesty
These weapons will not reach anyone meaning to do harm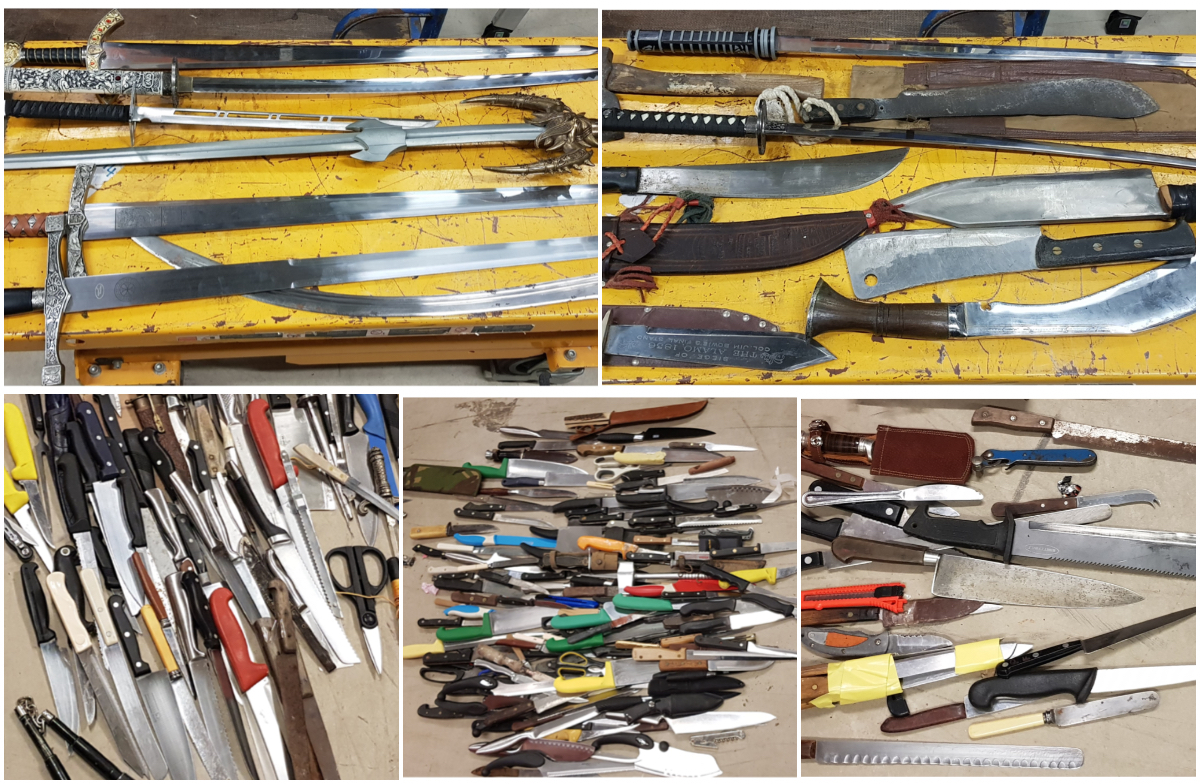 Some 505 knives and weapons were headed in to Humberside Police as part of an operation to clear the streets of danger.
The hoard included huge swords, machetes and meat cleavers.
Last week, the force took part in the national knife surrender campaign #OpSceptre. Bins were placed in police stations across the force and people had the opportunity to hand in any weapon they wanted to.
The final numbers of weapons handed in broken down:
Goole 90​
Scunthorpe 90
Hull (Clough / Hessle / Osborne) 145
Grimsby 160
Beverley 20
Hull's Inspector Matthew Wilson was present when the bins were unlocked and the contents revealed: "There are some very serious weapons here that will now be destroyed and will never get into the hands of anyone who intends to do harm.
"There is a mixed bag of weapons in the bins and some are souvenir swords which although are not the usual lethal weapon if the owners want to get rid of them then I am happy they've handed them in rather than them getting into the hands of anyone else who could use them to commit crime.
"Some bins got a lot more knives handed in than others with the main areas being Hull and Grimsby. I want to thank everyone who took the time to come to hand in these weapons."
Although this campaign has ended, if anyone wants to hand a knife or weapon in they can call 101 to make arrangements.
Humberside Police will continue its #NoMoreKnives campaign and is visiting every secondary school in the area to give a presentation and talk to students about the dangers of carrying knives.