March 4, 2019 9.18 am
This story is over 56 months old
Rugby Report: Battling defeat for Lincoln's first team
The first team travel to Ilkeston on Saturday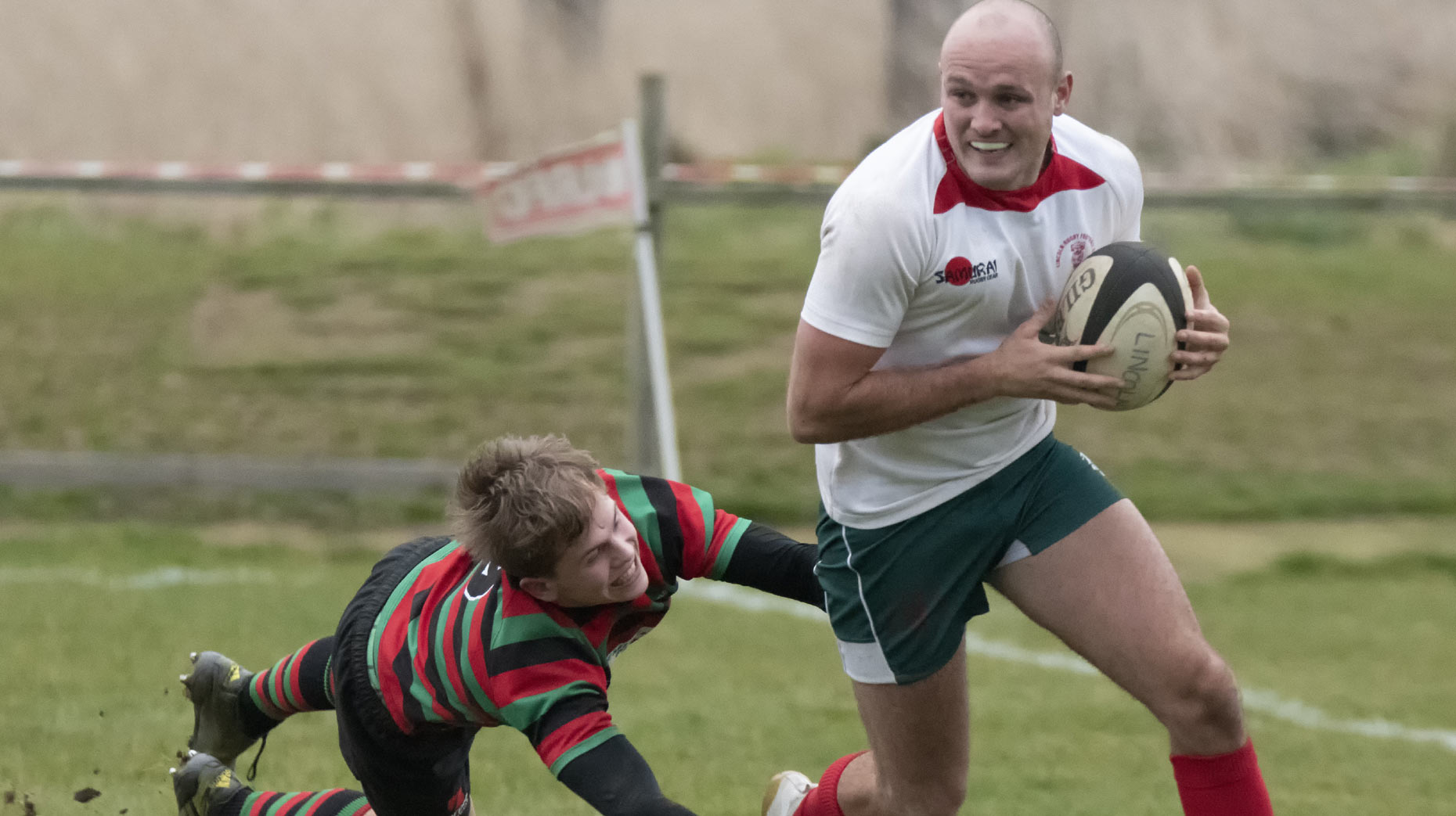 Tries from Matt Keeton, Josh Pratt and James Kirk saw Lincoln's 1st XV push second-placed Dronfield all the way in a battling 19-17 defeat.
Great tackles from Kirk and Richie Dixon kept Dronfield out in the early stages before the visitors opened the scoring through James Marshall's try, which Joe Farrell converted.
Lincoln reduced the deficit when a forward drive set up Keeton to force his way over for a try.
Dronfield captain Matt Hale made a powerful run through the defence and took advantage of some missed tackles to go over for a try to give the visitors a 12-5 half-time lead.
Dronfield increased their lead within a minute of the restart as flanker Sam Selwood ran in for a try, which Farrell converted.
Lincoln cut the gap in the score to just nine points when Joe Moore ran at the defence before offloading for Pratt to go over for a try near the corner.
The hosts reduced the deficit further when a quick tap by Moore saw the full-back run through the defence before offloading for Kirk to sprint in for a try which he also converted.
Lincoln tried to complete the comeback with good runs from man-of-the-match Lewis Wilson, Kirk, Grant Cowe and captain Leigh Dearden, but Dronfield held on for victory.
After the match Lincoln's 1st XV captain Leigh Dearden said: "Sadly our start from the kick-off left a little to be desired, with predominantly Lewis Wilson and James Kirk leading the way and playing to the usual first team standard.
"In the second half however all Lincoln's first team men rose to and delivered the standard expected to wear a Lincoln first team shirt. That's what's required when playing a good team sitting deservedly second in the league."
Jaden Harvey capped his senior debut with a superb solo try as he ran from deep inside his own half to score during Lincoln 3rd XV's 38-12 defeat at Castle Donington.
Lincoln's other try came from Jake Keeton with Luke Brodrick adding one conversion.
After the match 3rd XV captain Adam Kelleher said: "It was a magnificent second half performance from the team, not only holding Castle Donington back, but dominating play leading to two tries for Lincoln."
Lincoln Touch won two games as they finished in sixth place at the Eastern Regional Development tournament in Cambridge on Sunday.
Lincoln Ladies captain Clare Brown has been selected for the 2019/2020 NLD Women's Rugby team.
Lincoln's 1st XV travel to face Ilkeston on Saturday. Lincoln Imps XV saw their match against Notts Medics called off by the opposition last time out and they return to action with a trip to Skegness. Lincoln's 3rd XV face a home friendly against a Coach's XV.
OTHER RESULTS Elsewhere in the county, leaders Scunthorpe lost 32-17 at Sandbach in the Midlands Premier. Jacob Hardy and Dave Garbutt scored Scunthorpe's tries with Paul Cook adding two conversions and a penalty.
In Midlands Two East (North) Market Rasen & Louth secured an impressive 33-10 victory over Newark thanks to two tries from Will Pridgeon. Will Inman, Jake Mckay and Ben Youngs also grabbed a try apiece with Spen Holvey adding four conversions.
Bourne claimed their fifth league win in a row with a 24-20 win at Dunstablians in Midlands Three East (South). Stamford won 18-12 at Queens.
In Midlands Three East (North) Sleaford suffered a narrow 17-15 defeat at Rolls Royce with Hugh McAuley scoring his first 1st XV try for the visitors. Dan Mackie added a try, conversion and a penalty.
James Hough and Aston-Lee Hodgson grabbed a try apiece, with Jamie Armstrong adding a conversion, as Sleaford's 2nd XV won 12-5 at North Hykeham. Steve Manning scored North Hykeham's try.
Karolina Kacirkova scored two tries as Sleaford Ladies lost 12-10 at Sileby Vikings. She was also recently selected in the 2019/2020 NLD Women's Rugby team.
Aaron Whittaker scored a hat-trick of tries as Kesteven's 1st XV beat Belper 34-10. Dan Turner crossed for two tries and Tom Miles added one, with Ben Whinney kicking two conversions.
Kesteven's 2nd XV won 38-17 at Ilkeston. Kesteven Ladies won 15-5 at home against Belper. Spalding men's 1st XV lost 29-26 at Nottingham Moderns.
In an all Lincolnshire clash in Midlands Four East (North) North Hykeham came out on top with a 19-12 victory over Skegness.
Michael Wainwright, Ryan Carr and Rob Booth scored a try apiece for North Hykeham with the latter adding two conversions.
Captain Matthew Deane crossed for both of Skegness' tries with Rikki Bovey adding one conversion.
Jaron Cowern and Will Scupham grabbed two tries apiece as Boston thrashed Meden Vale 75-5.
Lewis Eldin, Luke Fowler, Harry Woods, Josh Cook, Michael Baldwin, David Cotton-Betteridge and Tom Hobbs each crossed for a try with Matt Bray adding 10 conversions.
Brad Treacher scored a try and a penalty as Grimsby claimed a 13-0 home win over Chesterfield Panthers. Tom Baker scored Grimsby's other try.
Tries from captain Dan McDaid, Matty Searle, Isaac Machon, Andrew Carruthers, Alex Nabais and Joe Barker guided Cleethorpes to a 36-15 win at Gainsborough. Patrick Hughes kicked three conversions.