March 11, 2019 4.09 pm
This story is over 37 months old
'School kids' lives at risk' as more drivers use estate as rat run
Drivers have been cutting through the estate to avoid seven miles of diversions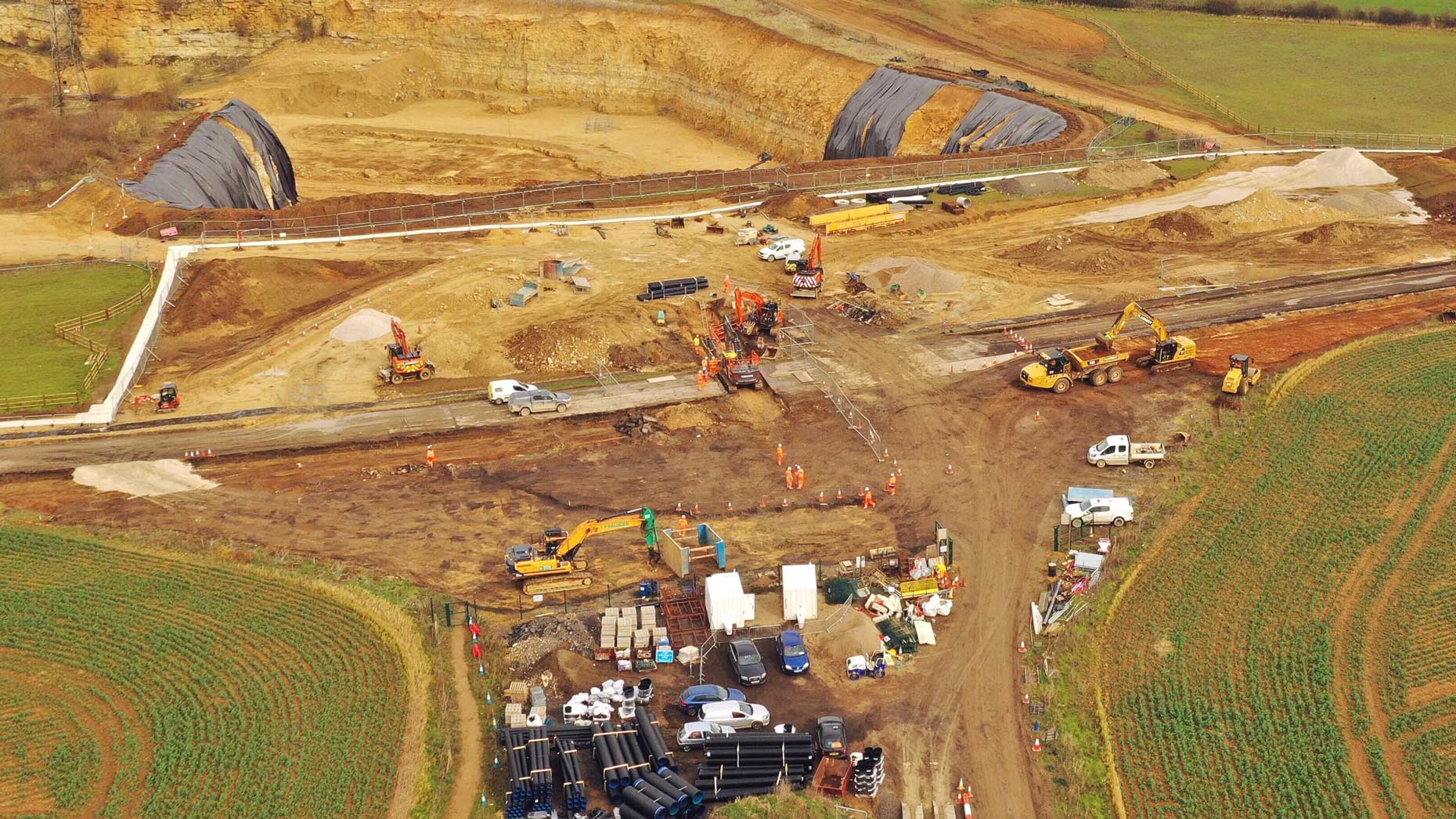 Drivers using a Lincoln estate as a rat run to avoid diversions are putting the lives of school children "at risk," parents and school staff have warned.
As previously reported, angry residents have called out drivers cutting through the Carlton Centre estate.
But drivers argue they should be allowed to drive "where they like".
It seems they're doing it to cut out several miles of diversions put in place due to the Greetwell Road closure, part of the Eastern Bypass construction.
Parents taking children to Lincoln Carlton Academy say the increased traffic in the area makes it "dangerous" for people to cross Carlton Boulevard and get to the school.
David Ridout told The Lincolnite: "It's getting dangerous for children and parents trying to cross the road in the morning to get to Carlton Academy because of the constant flow of traffic!"
He said his partner, who works at Lincoln Carlton Academy, is concerned for the safety of the children.
David also added it took his son almost 40 minutes to travel just 1,200 yards from Kirkstall Close to Outer Circle Road on the morning of Monday, March 11.
Ruth Subash shares concerns about the safety of children, saying that there is "no crossing and no lollypop person" to get people across the road.
Claire Sylvester added: "I live on Wragby Road east and it's a nightmare. It took me 40 minutes to take my kids to school at Carlton! But we all have to just put up with it, that's life."
Greetwell Road, past the mini-roundabout near Wickes, was closed off as part of the Eastern Bypass construction at the beginning of the month.
No vehicles have been allowed through while roadworks are in place from 6am on March 4 to 6pm on April 5.
Signs have diverted people through Outer Circle Road, Bunkers Hill, Hawthorn Road, Croft Lane, Church Lane, Fiskerton Road and back onto Greetwell Road.
Natasha Starbuck argued that the route through Carlton is needed to alleviate traffic on other surrounding roads: "Traffic needs this route to alleviate the heavy traffic on Hawthorne and Kennel Lane- nobody is doing anything wrong- been a cut through for years – imagine how the cherry residents feel, very inconvenient & no workers or plant seen on Fiskerton Road all week!"
Steve Johnston said residents shouldn't stop people from driving through: "If the roads are open then people can use them, we all pay for the roads and just because you live there doesn't mean you can stop others driving through.
"Also what do you expect when the signed diversion is seven miles."
Councillor Richard Davies, executive member for highways, previously said: "We're aware that many drivers have been cutting through Carlton Estate as result of Greetwell Road, making it difficult for those living in the estate to get in and out.
"We want to remind people that this isn't a suitable thru-route and are encouraging drivers to instead follow the signed diversion.
"We're aware that this closure will cause some disruption, but it is an essential part of building the bypass and will be well worth it in the end."
The 7.5km Lincoln Eastern Bypass will link the A158 Wragby Road roundabout to the A15 at Bracebridge Heath.
Lincolnshire County Council said despite the delays, Lincoln Eastern Bypass is said to be "progressing well" before it opens to motorists in May 2020.