Behind bars: Lincoln criminals locked up in March
The highest sentence was eight years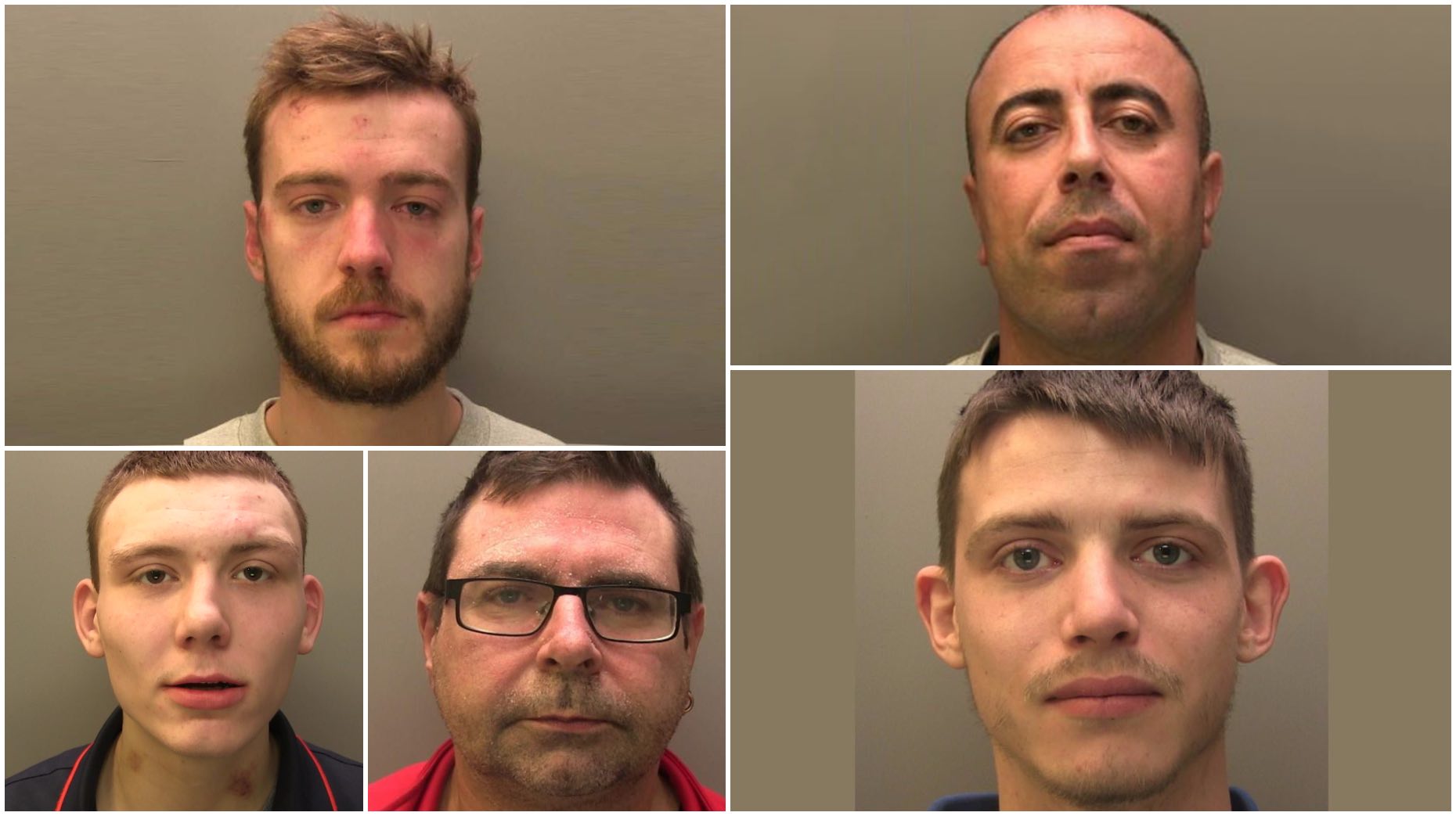 A drink-driver who killed two teenagers in a crash before Christmas and a man who punched a prison officer were among those jailed last month.
Here's a summary of notable court reports from March:
---
Matthew Jacobs
A drink-driver who killed two teenagers after getting behind the wheel of a company car at the end of a works Christmas night out was jailed for seven years.
Matthew Jacobs, 26, of Lindholme Road, Lincoln, crashed into the back of a Ford Mondeo estate car parked in a lay-by on his way home.
He admitted two charges of causing death by dangerous driving as a result of the collision on December 22, 2018. He also admitted driving with excess alcohol and failing to stop after a road accident.
---
Star Hamadameen Mama
A Lincoln barber shop owner who chased a man down on Lincoln High Street and stabbed him with scissors was jailed for eight years.
Star Hamadameen Mama, 38, from Lincoln was sentenced following an attack on Saturday, September 29 during Lincoln Pride Festival.
The victim, a man aged 28, suffered a 5cm deep wound to his left shoulder and close to his chest, a 7cm cut to his left forearm and a 1cm cut to his finger.
---
Jason Johnson
HMP Lincoln inmate Jason Johnson, 23, was jailed for 12 months after punching a prison officer and leaving him with a serious facial injury when he was ordered back to his cell.
The attack happened while he was serving a 50-week sentence for burglary. Johnson, currently being held at Peterborough Prison, admitted a charge of inflicting grievous bodily harm as a result of the incident on May 4, 2018.
---
Reece Taylor
Two men caught selling mamba in broad daylight in Lincoln city centre were thrown behind bars in March.
Reece Taylor and Ian Lawrie attracted attention when they were seen in St Swithin's Square with a group of men at lunchtime on February 15. When searched by police both of them had mamba on them with a street value of between £500 and £800.
Taylor, 20, of Beaumont Fee, Lincoln was jailed for 15 months. Lawrie, 29, who at the time was staying at the Nomad Centre on Monks Road, Lincoln, was jailed for eight months.
---
Shaun Thomas
Shaun Thomas, 45, of Romney Close in Lincoln was jailed for 15 months after he was found with a stash of forged bank notes when he was stopped for being drunk at the wheel.
Thomas was driving along Rookery Lane in Lincoln when he was asked to pull over by police. He had £200 worth of fake £20 notes in the car and a variety of drugs including amphetamine, cannabis, diazepam and zopiclone.
---
Johnathan Mallard
A drug addict who turned up daily at his ex's home threatening her and demanding cash was jailed after admitting a charge of harassment.
Mallard, 31, of no fixed address was given a six month jail sentence. It will run consecutively with a 24 week jail term he is already serving for unconnected offences of shoplifting and breach of a suspended jail sentence.
He was also given a five year restraining order banning him from contacting Ms Sarah Fagan and from visiting Gibbeson Street.
---