Business Week: Eyes on the pies – a repeatable town model
From this week's Business Week newsletter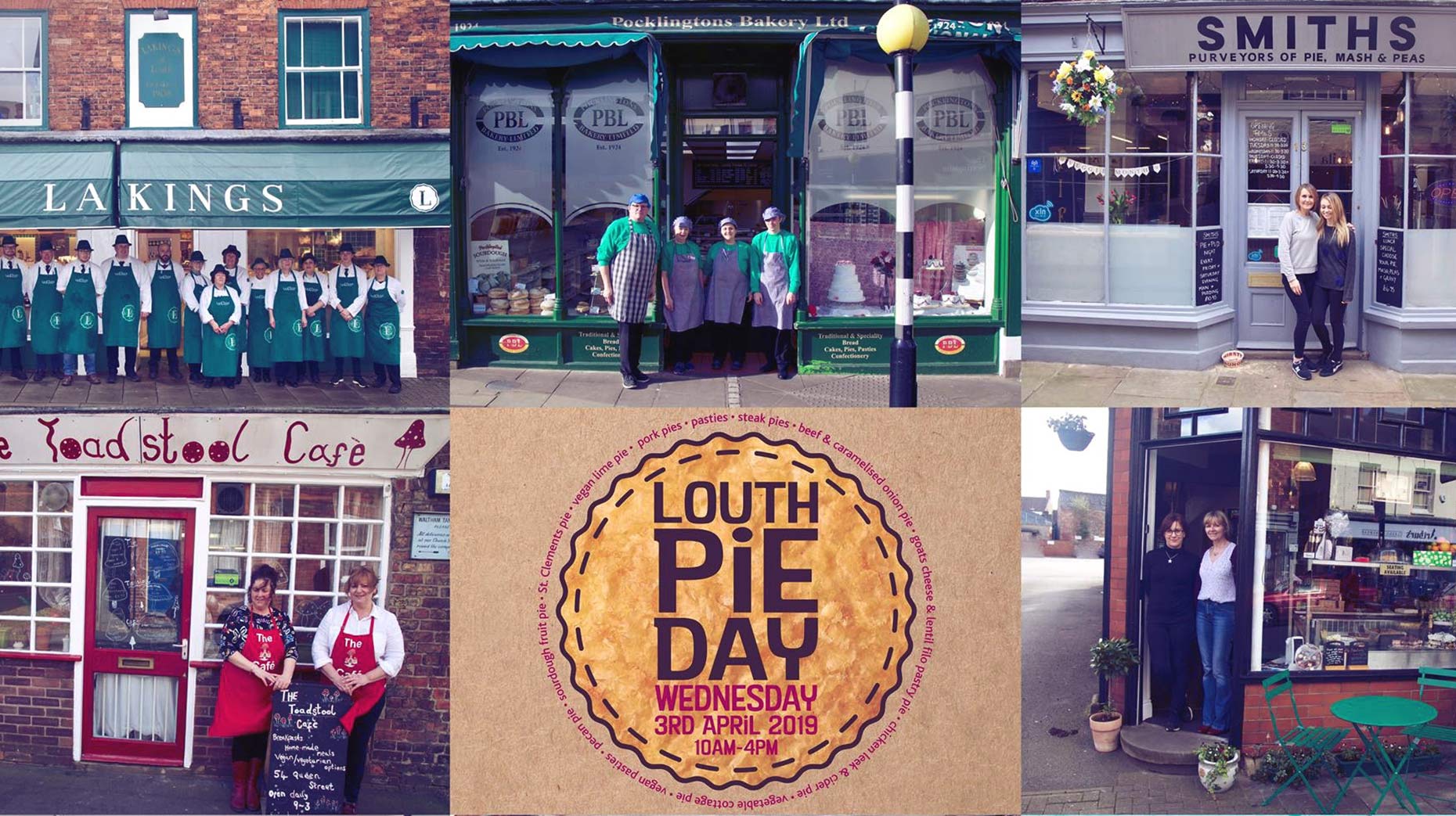 For a few hours at least, Louth became the 'Pie Capital of the World' during its first-ever Louth Pie Day on April 3. A one-day festival of pies led by eight butchers, bakers and cafés in the small market town created a business boost and a new awareness through the event celebrating the quality of small businesses. This highly social initiative was conceived and organised by pie lover Kiat Huang, who adopted Louth as his home town two years ago. He believes it's a repeatable model that could be followed by other small market towns.
---

This article first appeared in the new Business Week newsletter by The Lincolnite and Lincolnshire Reporter. Sign up free to receive it in your inbox on Thursdays.
---
Eight of the town's artisan pie makers – butchers, bakers and cafes – reported they sold three normal weeks' worth of pies during the one-day festival. They sold the advance tickets and promoted the event, aided by a small 'Pie Team' of volunteers. There have already been calls to make it an annual event.
Pie enthusiasts could buy an advance £5 ticket (£6 on the day) to get a pie box containing five pie slices vouchers and a map of the trail. On the day, shops and cafes offered pie slices and served special pie menus from their own premises.  "The event was designed so that all the shops collected all the revenue themselves, then shared it between themselves 100% fairly, based on how many pie slices they each provided customers on the day," Kiat explained.
Overall there were 1,551 advance pie boxes sold and 624 on the day. Shops had queues stretching out of pie shops and along the streets at peak times, and many of the traders enjoyed the busiest Wednesday market day for a long time. The town's festive menu included sweet and savoury traditional pies, heritage pies, vegan, vegetarian, and gluten-free pies and pasties. More than 2,100 slices of pie were served hot and cold, to take away, and at cafe tables throughout the town.
"Louth already has an excellent reputation for high-quality and independent food shops, and it's an idea that can be emulated by other small towns with their own speciality, or something that they collectively do well, like arts, crafts or food," believes Kiat. "These are traditional but forward-thinking businesses who are already on social media and working with each other. The lessons we all learned here have convinced me that people, volunteers and businesses, can do it."
Kiat explained that such a concept could be propagated via a forum for Lincolnshire market towns, so the Louth Pie Day team agreed to work on a 'guidance pack' that will give a walkthrough of how the event happened, its framework and milestones which can be reused and applied to other towns. "The concept is simply about people in towns working together towards common goals. It's important to keep collaborative events like Louth Pie Day as low cost as possible for businesses, to help generate very high levels of participation. Thriving, resilient town centres packed with unique, specialist independent shops provide an essential antidote to the disappointing trend of identikit high streets and shopping malls across the country."
---
SUBSCRIBE to Business Week, the new email newsletter from The Lincolnite and Lincolnshire Reporter, bringing you weekly features, analysis and a news roundup of the top stories by Stonebow Media. Sign up free to receive it every Thursday morning in your inbox. We won't spam you or share your details with third parties, we promise!
---