April 8, 2019 4.49 pm
This story is over 39 months old
Climate change protesters back in Lincoln with banner drop
Another stunt by Lincoln protesters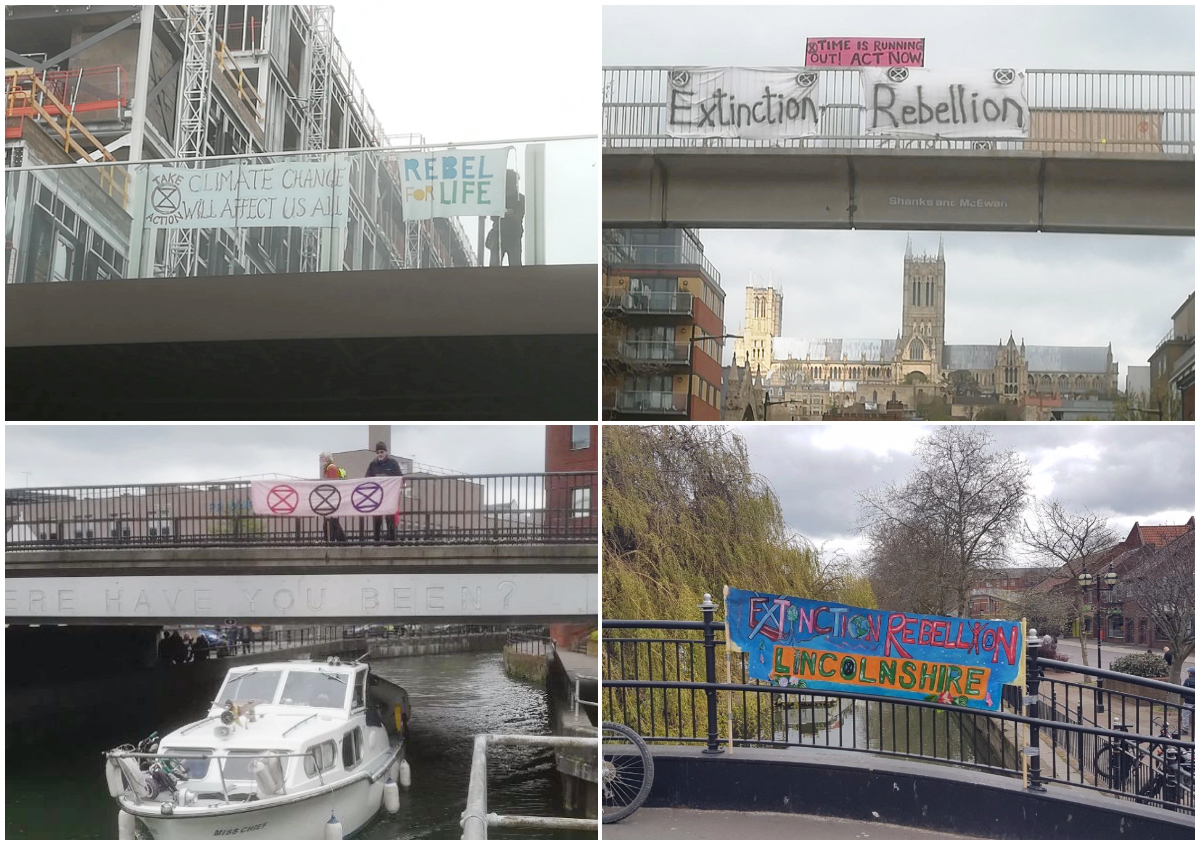 Climate change protesters were back out in force in Lincoln this weekend following stunts like vandalising the city's Barclays bank and staging a 'die-in'.
This time, protestors calling for more action to prevent climate change dropped banners across bridges in the city centre.
The banners carried messages including "climate change will affect us all," "is a council's duty to the people or the oil industry?," "time is running out, act now" and "wake up."
They were spotted on the railings to the footbridge in City Square, the pedestrian bridge over the level crossing on the High Street next to the railway station, the footbridge over Broadgate by the River Witham, the "where have you been" bridge and other sites.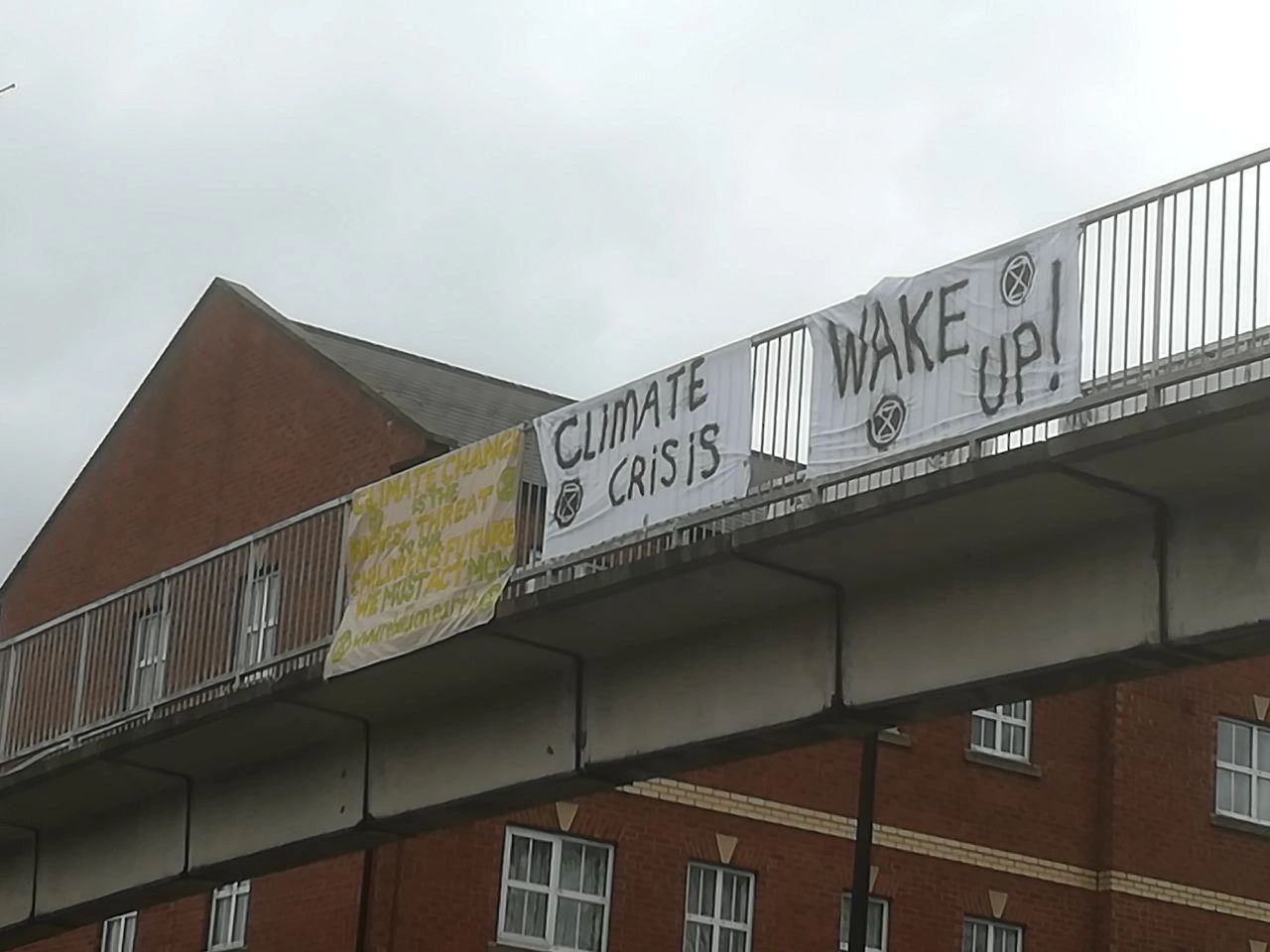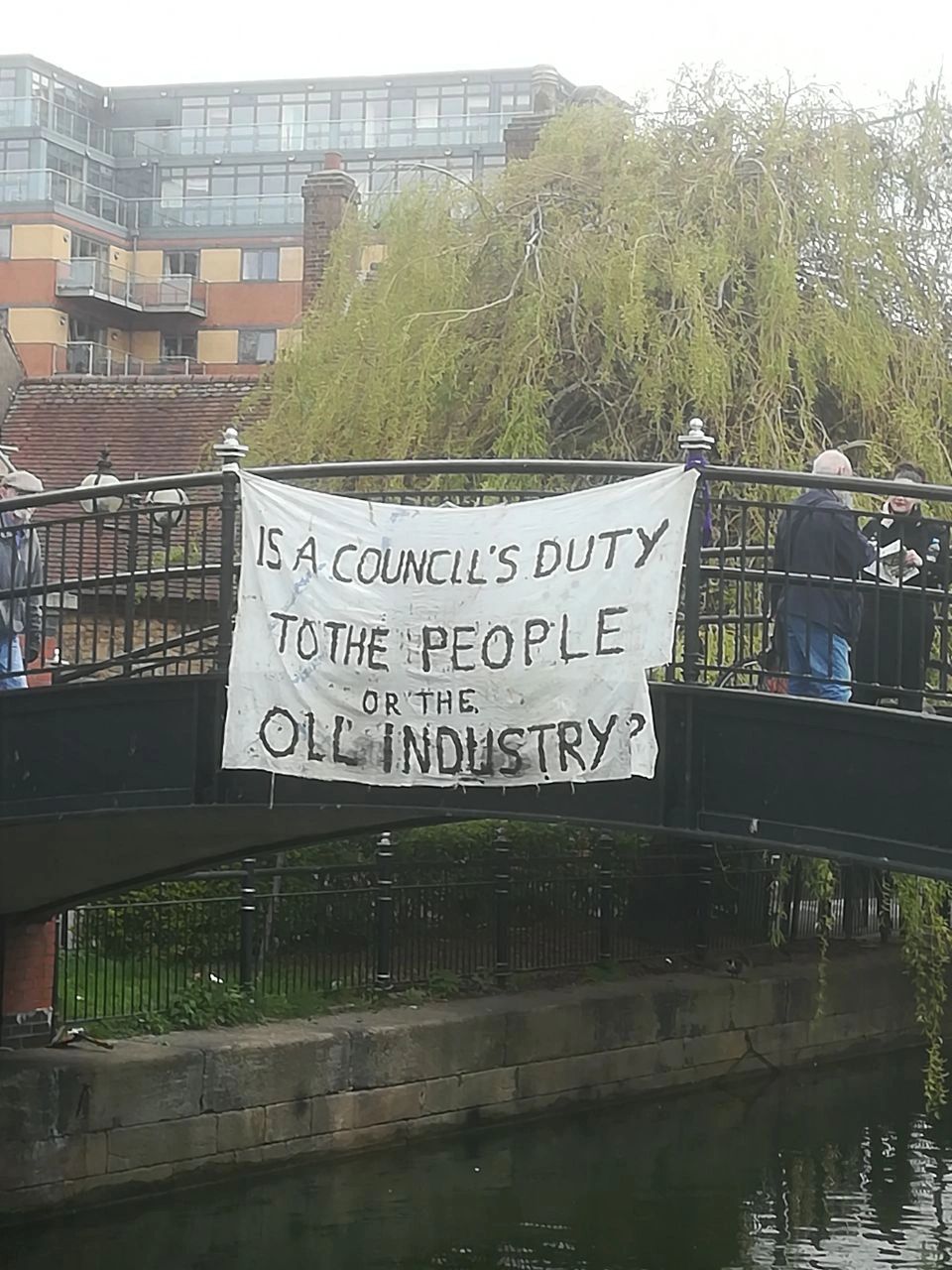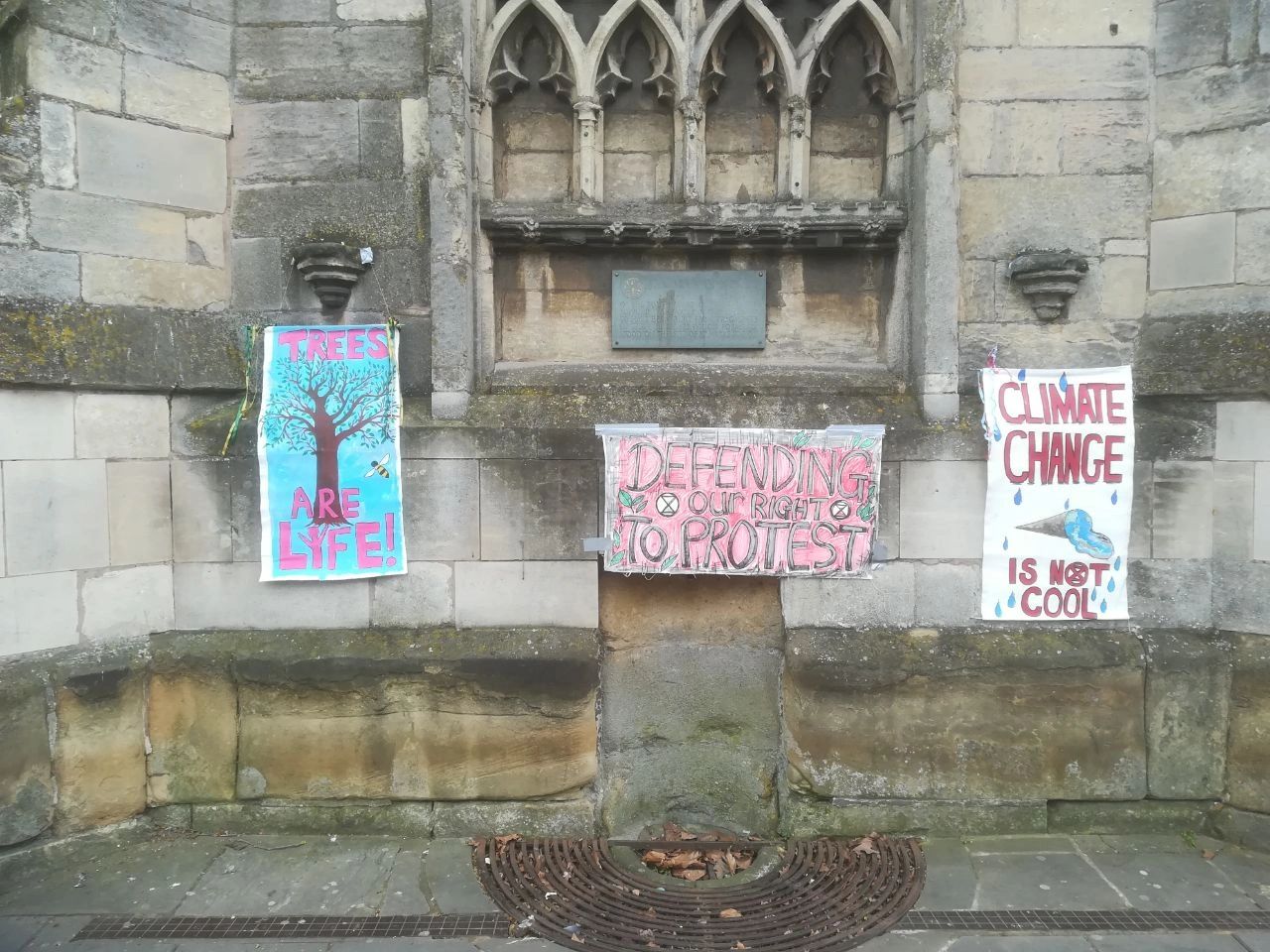 Last week the group, who go by the name Extinction Rebellion, graffitied hoardings and the glass-fronted Barclays. They said they targeted the bank as it is "financing the fossil fuel industry".
The banner drop and the spraying of Barclays Bank is part of an international Extinction Rebellion campaign called Paint the Streets, which has seen protestors spraying, fly posting and sticking images and slogans all over the world.
In the vandalism case, actions sparked a police investigation.
Some members of the group were taken to court recently following disruption at a Lincoln haulage site and the assault of a police officer.
Elsewhere in Lincolnshire, posters, graffiti and stickers have also been spread across Grantham, Louth, Boston and Spilsby.
Extinction Rebellion Lincolnshire say they will hold many more actions in the coming weeks and months.
Rosemary Robinson, 64 said: "While everyone seems aware that there is a problem about climate change, most people don't know how serious it is or how small the window of time is to reduce the most severe consequences.
"That's because the Government are not telling us and doing what they should. It was when I realised that the dire impacts of the climate crisis are going to hit in my lifetime, in maybe 20 years from now, I knew I had to try and do something."