April 5, 2019 9.40 am
This story is over 55 months old
Climate change protesters vandalise Lincoln bank
The group say they're 'painting the streets'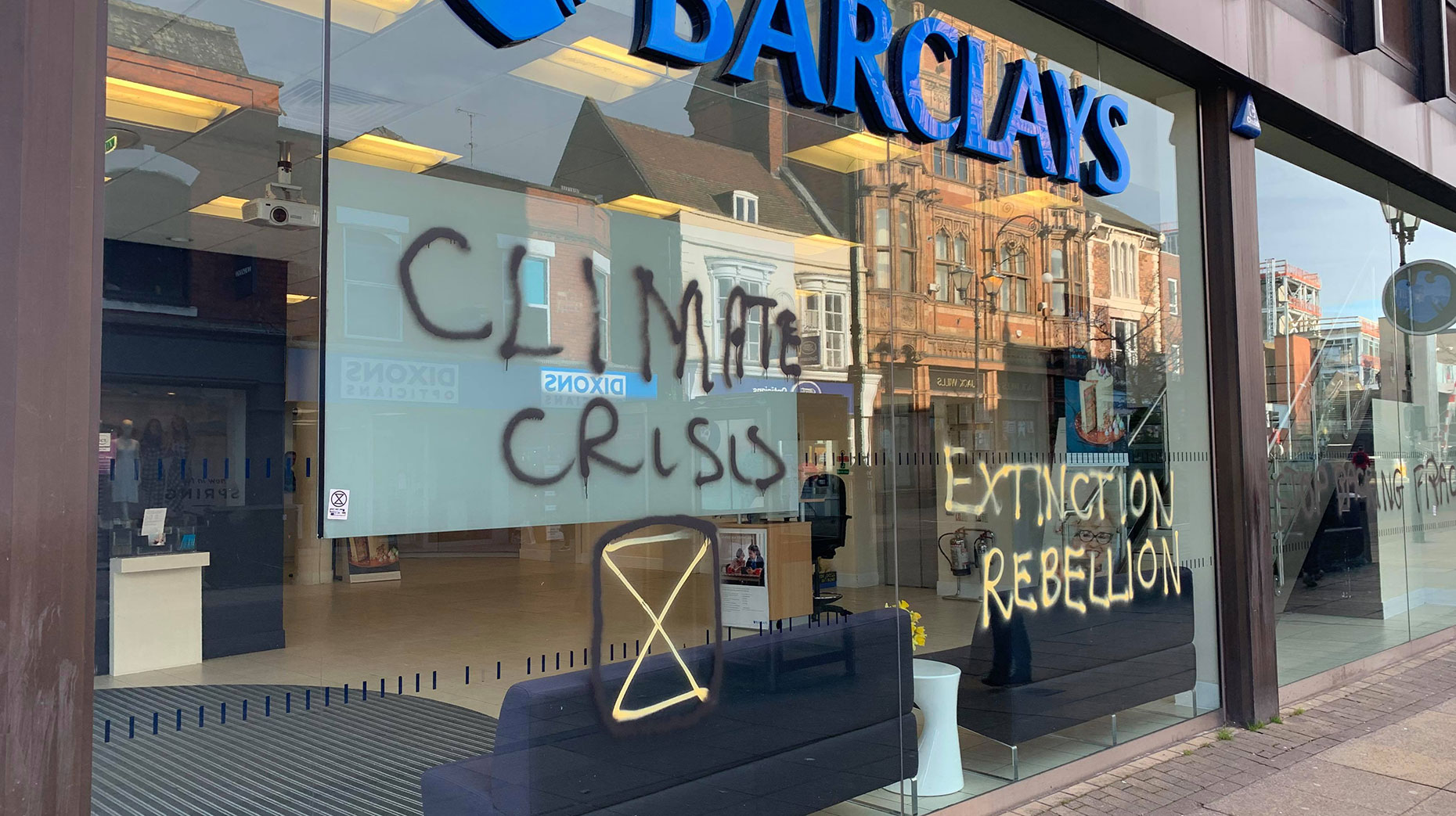 Protestors have graffitied hoardings and the glass walls of Barclays bank in Lincoln city centre.
A group which goes by the name 'Extinction Rebellion', set about what it calls a 'Paint the Streets' event overnight, plastering flyers across the city and spray painting streets.
The campaigners wrote phrases like "climate crisis", "climate emergency" and "stop backing fracking", singing off with the group name and logo.
Explaining after the event, the group said they targeted the bank at it is "financing the fossil fuel industry and wrecking the planet."
"Since the UN Paris climate change agreement was signed at the end of 2015, Barclays has funded the fossil fuel industry to the tune of $85 billion worldwide, including fracking and coal here in Britain."
The writing covers much of the glass fronted Barclays building on Lincoln High Street and was also scrawled onto hoardings around building works on St Marks.
Members posted pictures of their stunt on a local Facebook group.
Rosemary Robinson, a 64 year old retired grandmother, explained why she helped to set up Extinction Rebellion Lincolnshire in a statement: "While everyone seems aware that there is a problem about climate change, most people don't know how serious it is or how small the window of time is to reduce the most severe consequences.
"That's because the government are not telling us and doing what they should. It was when I realised that the dire impacts of the climate crisis are going to hit in my lifetime, in maybe 20 years from now, I knew I had to try and do something."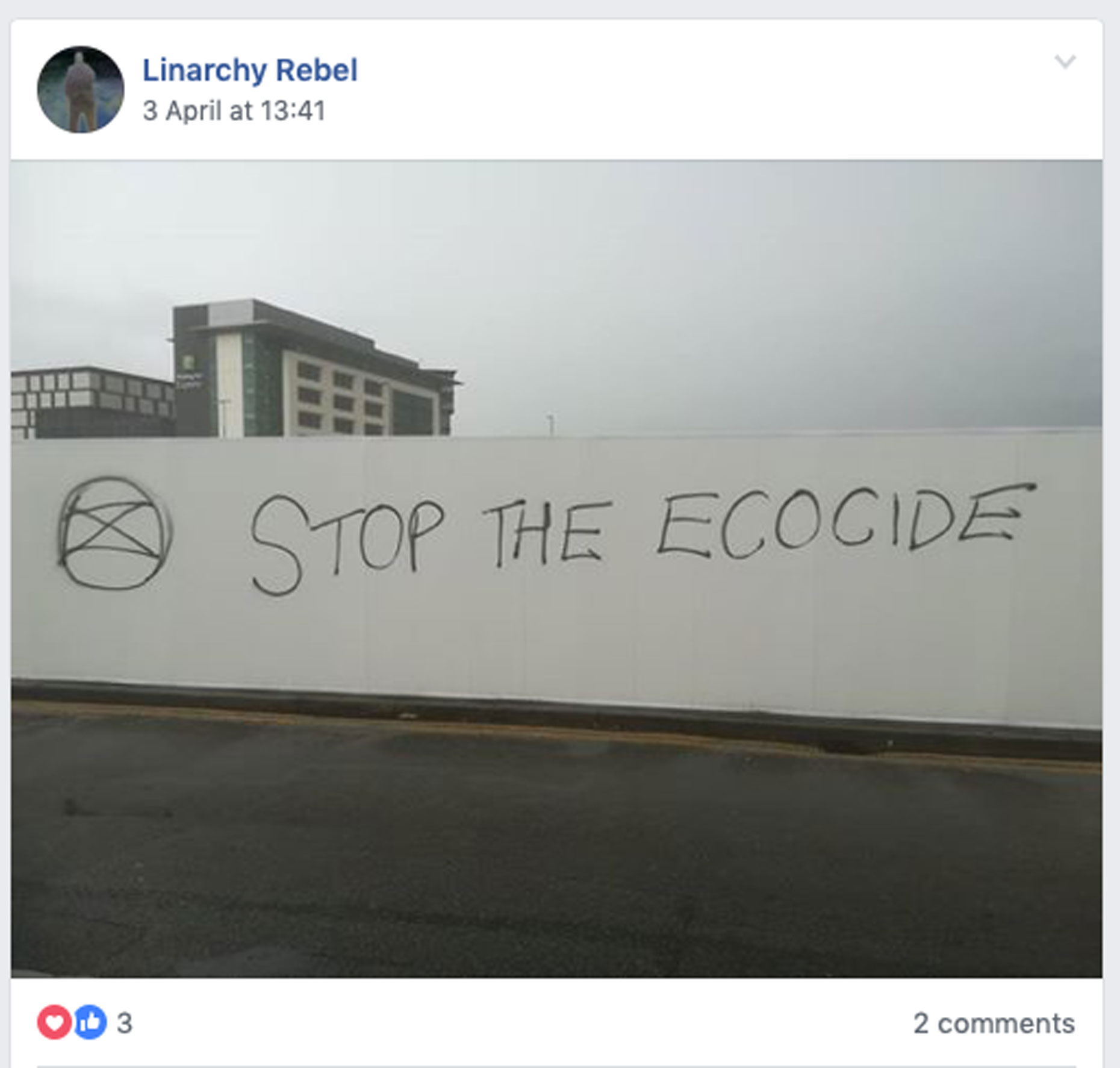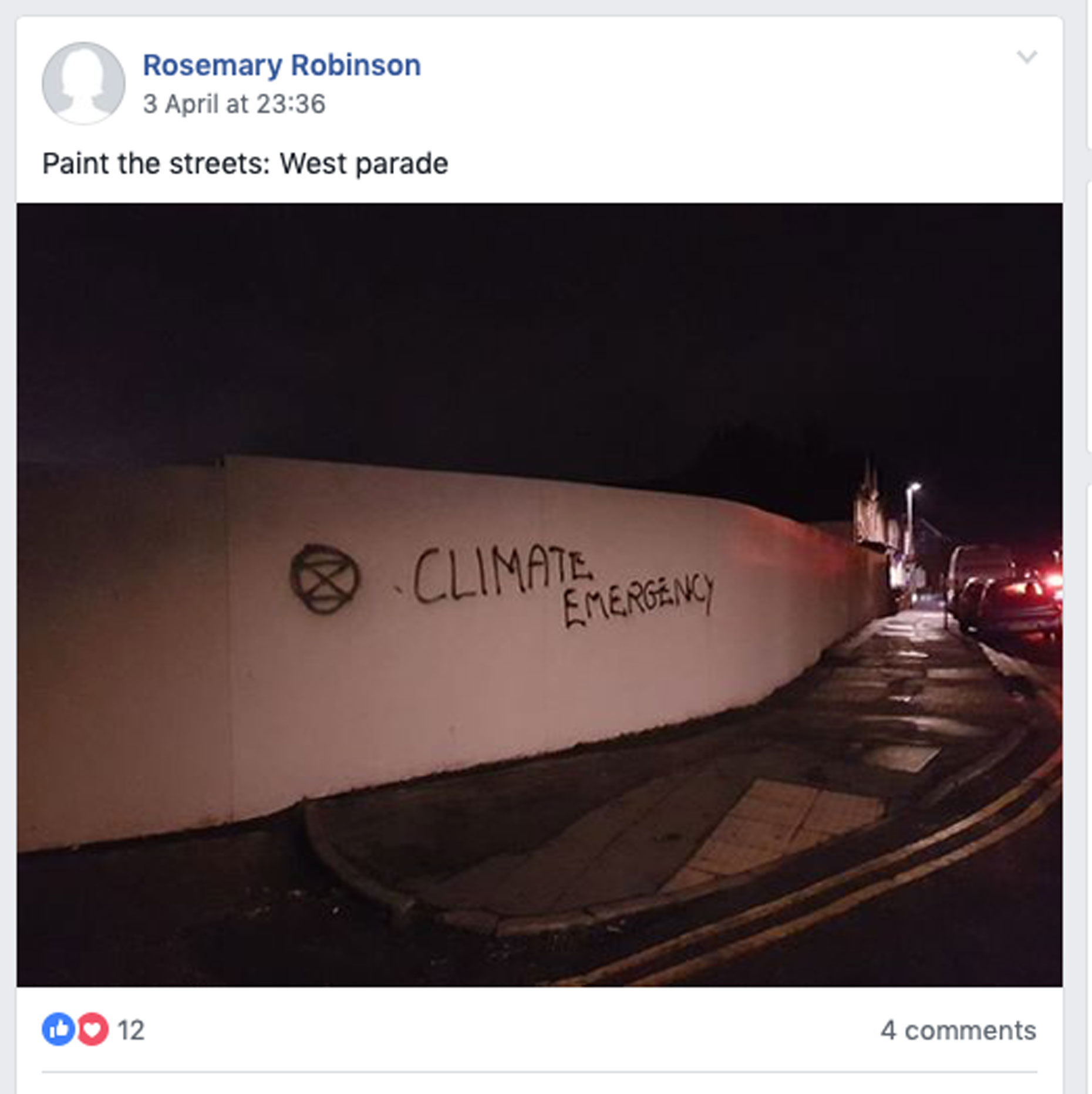 They claimed responsibility when contacted by The Lincolnite.
Lincoln people haven't all reacted with positive support.
Alex Bowdler posted on Facebook: "Does anyone really think graffitiing buildings is going to bring people over to your side?"
He added: "Disgraceful behaviour. I hope anyone connected with this group has a serious rethink of their priorities."
Extinction rebellion protestors made headlines in Lincoln recently for blocking the entrance of a local hauling firm.
Seven people were arrested and charged with offences including assaulting a police officer after the protest at S.Lyon and Sons HQ in Skellingthorpe.
They also staged a die-in on Lincoln High Street, separate from a children's protest in the city, in March.
Lincolnshire Police said they are investigating.