Fire crews winch Ziggy the horse to freedom
Specialist kit was used to rescue Ziggy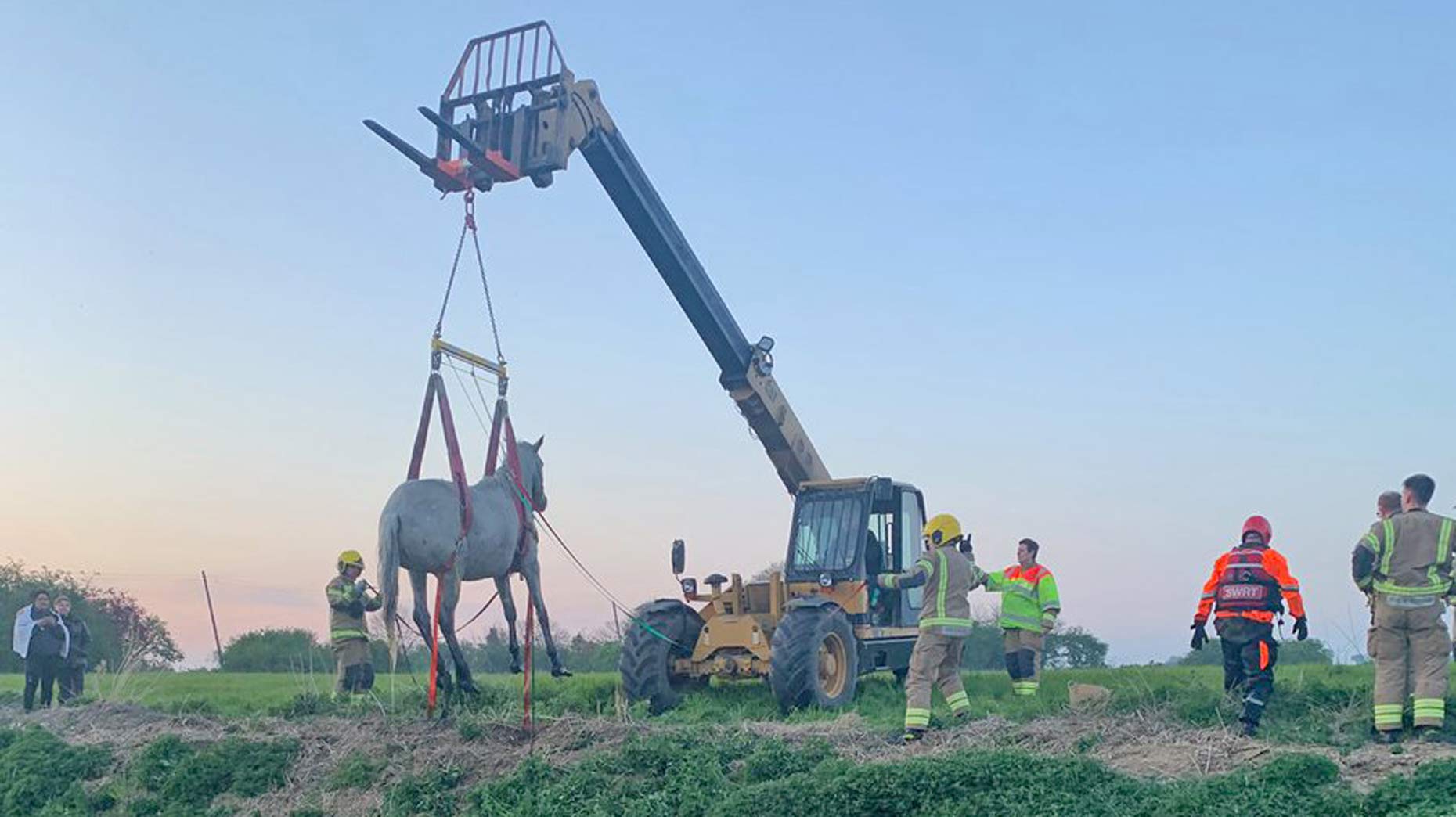 A horse was rescued from a river bank by fire crews near Spalding over Easter weekend.
Fire crews from Long Sutton, Spalding and Grantham were called to Langary Gate Road in Gedney Hill on Saturday, April 20.
The river bank at Gedney Hill was just a little too steep for Ziggy the horse to get herself out.
Crews used animal strops and a quick release bar to get Ziggy out to safety.
A farmer also assisted with a teleporter (agricultural fork lift equipment) to help lift the horse from the drain.