April 12, 2019 1.57 pm
This story is over 36 months old
Flying Scotsman steaming through Lincolnshire this weekend
Choo choo choose your viewing spot wisely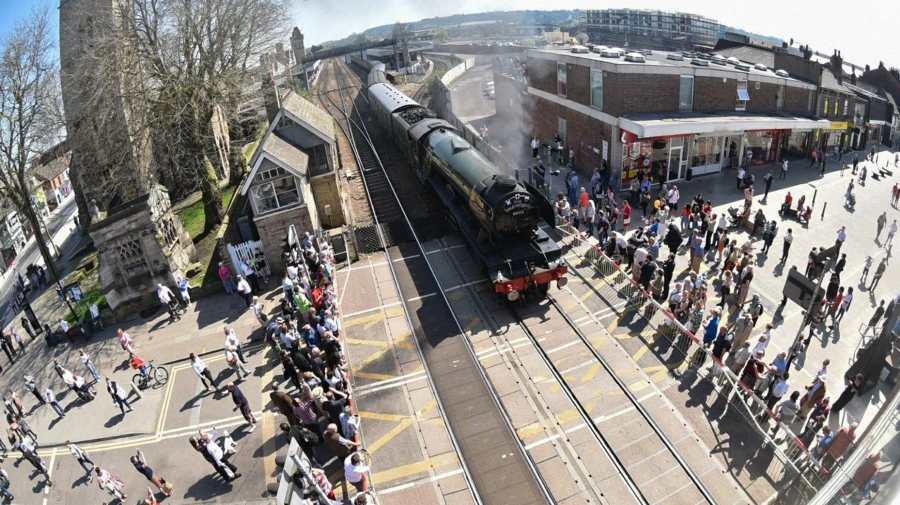 It will be full steam ahead when The Flying Scotsman travels through Lincolnshire this weekend on its way back from York.
The 1923 locomotive pulled in the crowds when it was in Lincoln on one of the hottest days of 2018 in April before returning again in June of last year.
The West Coast Railway Company service is on track to depart at 10.09am on Saturday, April 13 from Southall Railway Centre to York.
Approximate timings
According to the Realtime Trains website here are the approximate pass through times:
Spalding 2.24pm
Quadring Signal 2.34pm
Sleaford South Junction 2.49pm
Sleaford North Junction 2.51pm
Metheringham 3.23pm
Pelham Street Junction 3.36pm
Lincoln 3.51pm
West Holmes Junction 3.53pm
Pyewipe Junction 3.55pm
Saxilby 4pm
Gainsborough Lea Road 4.13pm
Gainsborough Trent JNS 4.16pm
Here's what happened when The Flying Scotsman steamed into Lincolnshire last summer: