Former Red Arrow to step in after pilot breaks knee
This is why you might have noticed only nine planes over Lincoln recently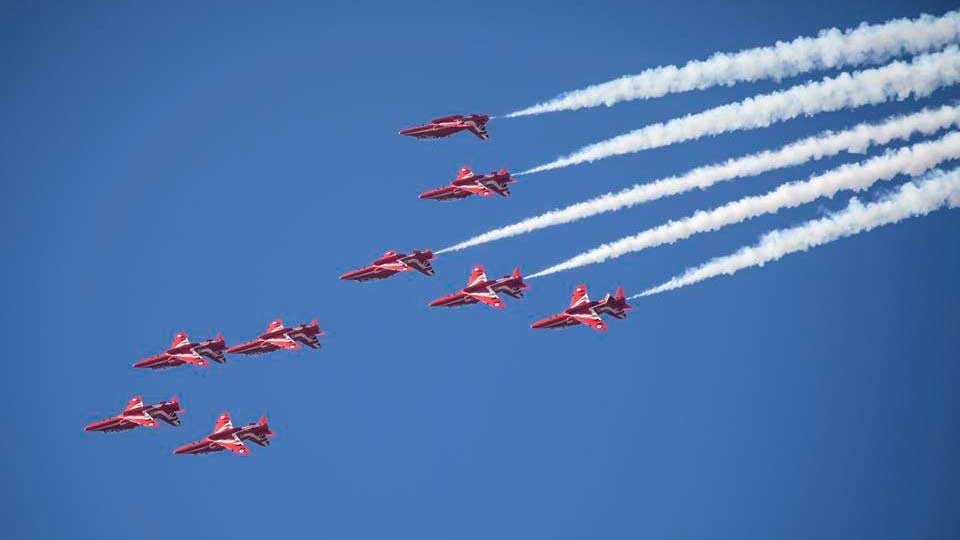 A Red Arrows pilot broke bones in his knee playing football, forcing a former pilot to step in for the new season.
Flight Lieutenant David Simmonds, Red 3, was playing football when he turned to chase the ball and injured himself.
He didn't make contact with anyone else in the game and will miss too much training in Spring to take part in the Summer flying season.
In steps Flight Lieutenant Mike Bowden, who left the team at the end of 2018 to become a commercial pilot.
RAF team leader Martin Pert said: "I am sure you will join me in wishing Simmonds a speedy recovery and wishing Mike the best of luck for his short stand in as Red 3.
"All of the team are incredibly excited and working hard to prepare for Summer 2019, which will see the Red Arrows perform safe, visually exciting and memorable displays across the UK and North America."
The Lincolnite is backing a campaign and petition by Visit Lincoln to keep the Red Arrows in Lincolnshire.