Lincoln cafe hit with low hygiene rating
They used to have a 5/5 rating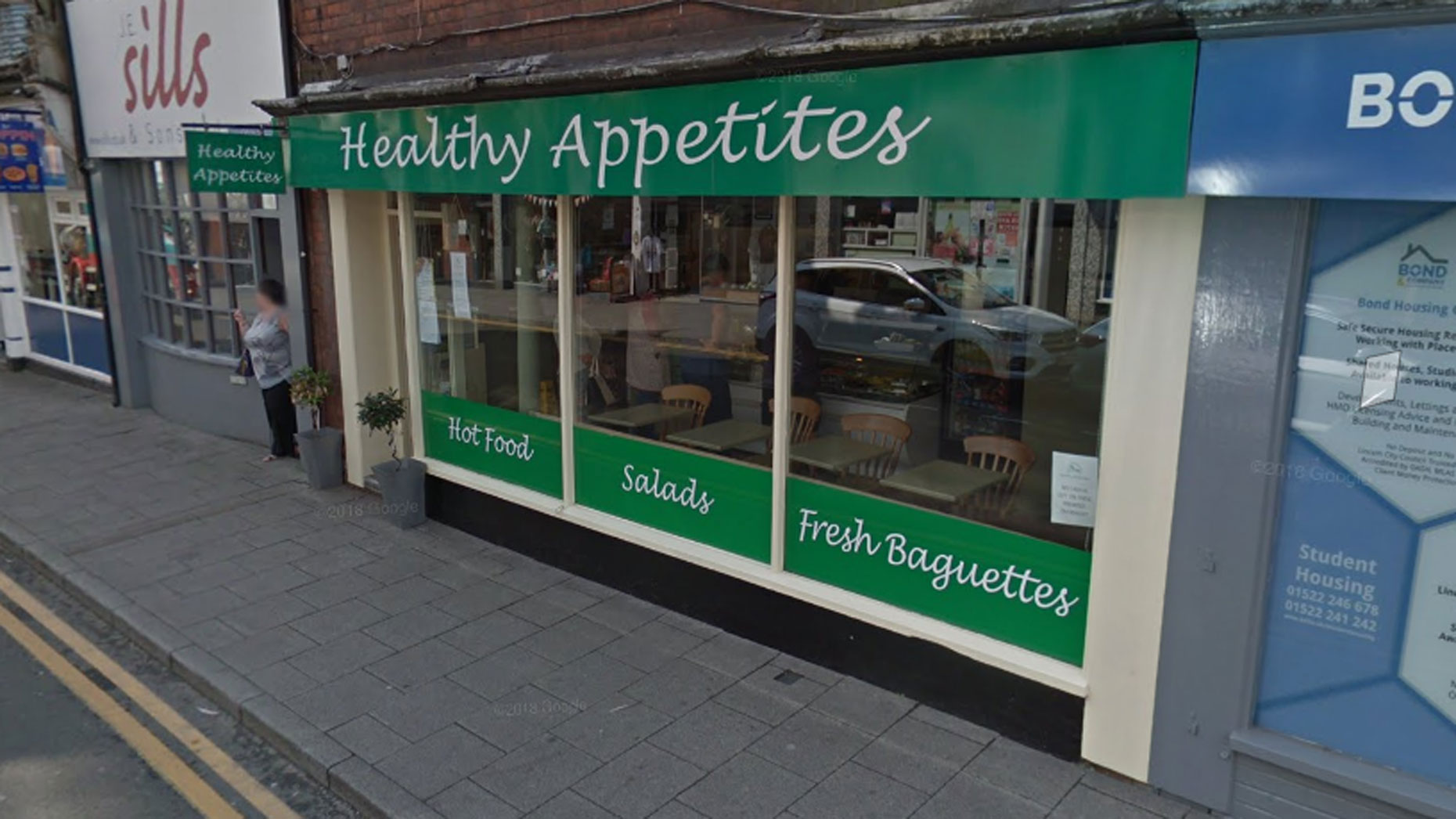 A Lincoln cafe has been hit with a low hygiene rating but the manager said she will invite the inspectors back soon.
Healthy Appetites on Corporation Street was given a one out of five rating and told it needed to take steps to improve after City of Lincoln Council inspectors visited the premises on March 5. The official rating was only published 38 days later on April 12.
The cafe serves up plenty of low fat options for sandwiches and salads. It even provides catering and delivery services.
Manager Wendy Durham claims that all of the problems have now been fixed and she expects to be returned to a five out of five rating when the cafe is inspected again.
Healthy Appetites previously had a five out of five hygiene rating when it was inspected in September 2017.
The rating from City of Lincoln Council inspectors on March 5 is made up of a range of three factors:
Hygienic food handling – Including preparation, cooking, re-heating, cooling and storage – Improvement necessary
Cleanliness and condition of facilities and building –Including having appropriate layout, ventilation, hand washing facilities and pest control to enable good food hygiene –Improvement necessary
Management of food safety – System or checks in place to ensure that food sold or served is safe to eat, evidence that staff know about food safety, and the food safety officer has confidence that standards will be maintained in future – Major improvement necessary
Wendy Durham, manager at Healthy Appetites, said she is appealing the rating and will invite the inspectors back soon.
She told The Lincolnite: "I had a very serious horse riding accident at the end of November. I lost my spleen, fractured a rib, punctured and had a blood clot on my lung.
"At one point the doctors called my family in because they didn't think that I was going to make it. When I got back from the hospital the cafe was not up to my usual standards.
"I left the staff under my manageress and made sure that someone was in charge of keeping the food diary up to date.
"The inspection was two or three days before I got back and I found that the food diary was not being kept up to date. The person responsible is no longer working here."