Man, 91, 'in tears' as hospital parking problems drag on
A campaigner claims he struggled to sleep after he was threatened with court action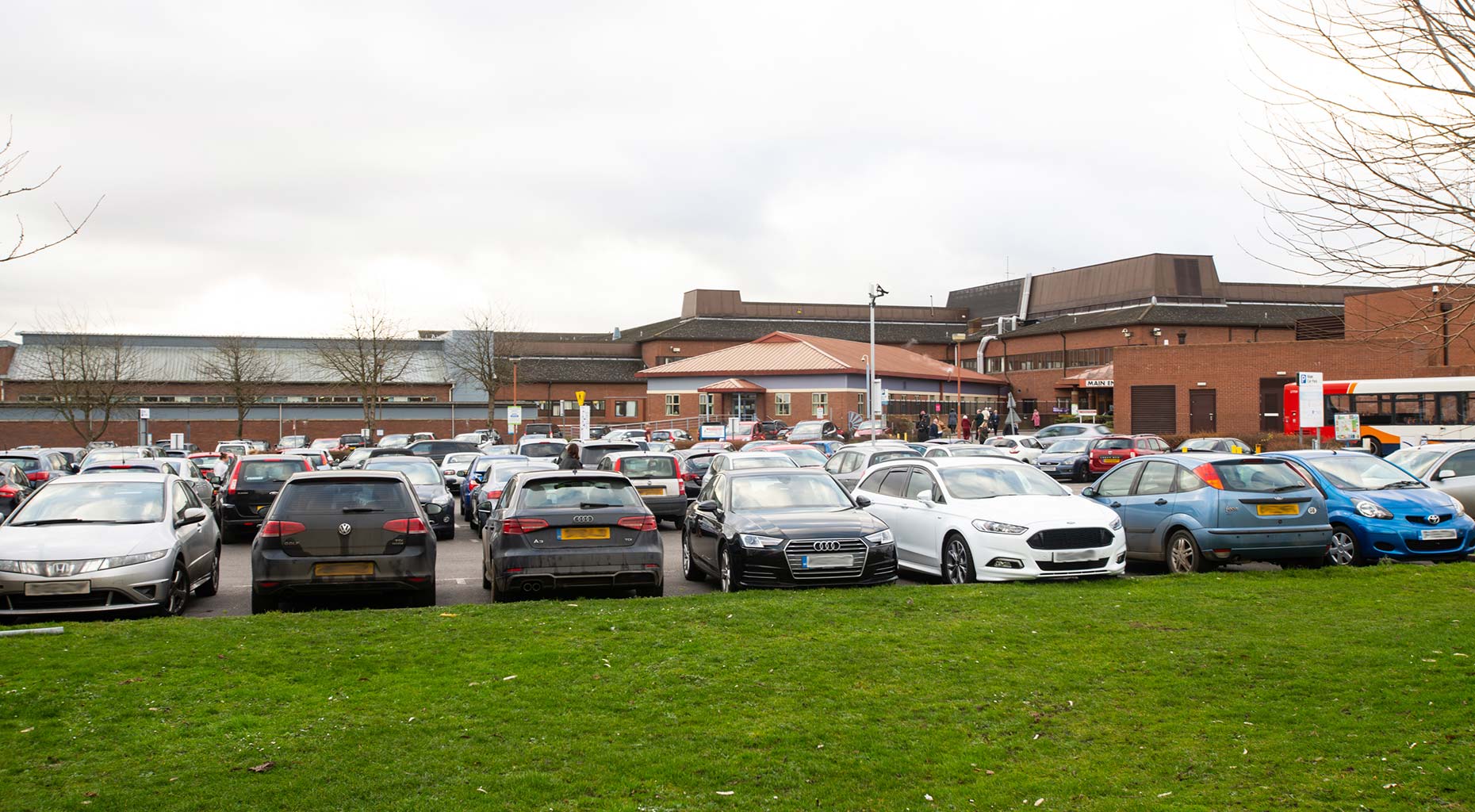 A 91-year-old man was "left in tears" and "struggled to sleep" after he was threatened with court action over hospital parking fines.
The upsetting claim was made by a campaigner who is calling for the parking system to be scrapped at the county's hospitals.
As previously reported, United Lincolnshire Health Trust (ULHT) contacted ParkingEye to introduce a new automatic number plate system.
Complaints started to emerge shortly after it was installed in November 2018, but troubles were dismissed as "teething problems."
Sue McQuinn set up a petition two months ago calling for changes to the parking system and it has already attracted 2,528 signatures at the time of writing.
"I have seen a recent upsurge in problems in the past couple of weeks," she told The Lincolnite ahead of a meeting with health bosses on Friday, April 12.
"Since I set up the petition dozens and dozens of people have been in touch with their problems. Many of them paid for parking before they went to the hospital.
"Recently someone told me that their 91-year-old father in law was left in tears and was struggling to sleep after he was threatened with fines and a trip to court."
In December, ULHT suspended the system and allowed people to park for free while engineers worked to fix problems.
After just over a month, the parking system was back up and running but many people are still complaining of problems.
A Lincolnite reader got in touch claiming they'd received a £70 charge, despite a free parking notice.
"This machine is out of order," read the notice. "During this period you can exit the car park free of change. Sorry for any inconvenience during this period."
In response, the reader say they tried to appeal through their website because they don't have a phone number but the appeal was rejected.
Paul Boocock, Director of Estates and Facilities said: "We would like to thank everyone for their co-operation and for taking the time to raise their concerns via the petition and other means as this has helped us to make improvements.
"This has included the installation of additional payment kiosks, of which more are still to be installed at Lincoln and Pilgrim, and an improved signal between the cameras and payment kiosks.
"Staff have been supporting patients at busy periods, we have installed improved lighting and fitted canopies around some of the payment kiosks. We have also made it easier for blue badge holders to park at the hospital and this is working well.
"We are confident that many of the issues have now been resolved, however we are aware of a couple of problems with the prepaid parking tickets and are reviewing this part of the system.
"These are low in number and we would advise anyone who feels they have been unfairly penalised to follow the appeals procedure on their parking charge notice."