April 16, 2019 3.55 pm
This story is over 55 months old
One cathedral city to another: Bells toll in Lincoln for Notre Dame
Lincoln has been through a few cathedral disasters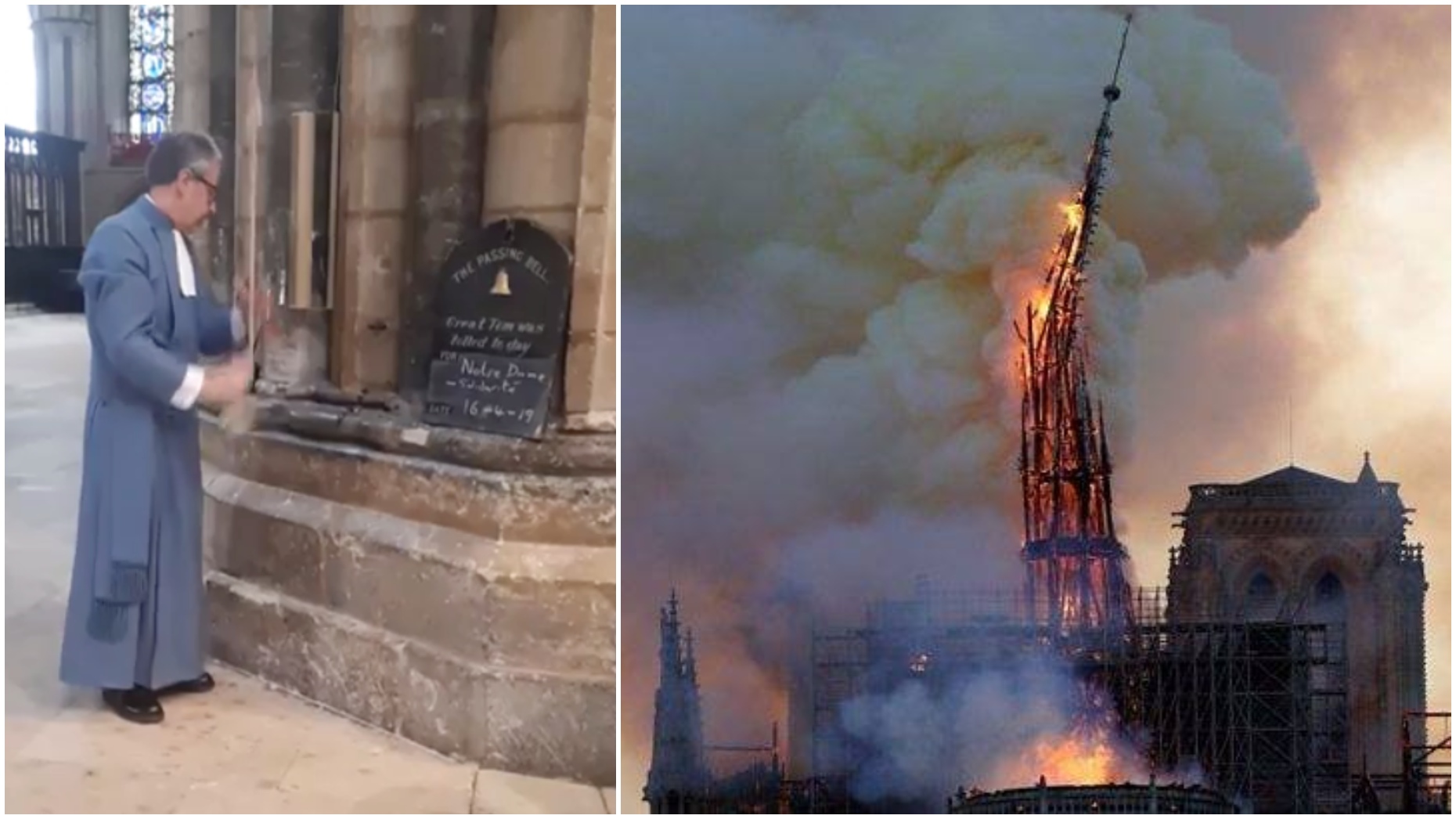 The bells at Lincoln Cathedral rang out in solidarity with Paris after a devastating fire ripped through Notre Dame.
People watched on in horror yesterday evening (April 15) as flames ravaged the roof of the 850-year-old cathedral.
Firefighters worked through the night to save the main structure of Notre Dame, but they couldn't save the iconic spire from collapsing under the heat.
Many from across the world have rallied around for Notre Dame – with some raising hundreds of millions to rebuild it – and now Lincoln Cathedral has paid tribute.
The passing bell known as 'Great Tom' was tolled to show solidarity from one cathedral city to another.
A spokesperson wrote on the Lincoln Cathedral facebook page: "We are saddened to see the images from Notre Dame this evening and keep all those affected and the emergency services in our thoughts and prayers."
Lincoln Cathedral disasters
Lincoln Cathedral has been through its fair share of man-made and natural disasters in the hundreds of years it has stood proud over the city.
A great fire ravaged the cathedral in 1124 before it was partially destroyed by an earthquake in 1185, leaving only the West Front which can be seen today.
The Central Tower collapsed in 1237 before it was rebuilt in 1311 to make it the tallest building in the world. In 1548 a storm brought the tower down once again.
In 1807 the West Tower spires were removed because they were believed to be endangered by their own weight.