April 24, 2019 2.18 pm
This story is over 32 months old
'Plight and suffering' as Lincoln homelessness spikes fourfold
A new report spoke to rough-sleepers who have been sexually assaulted and threatened with knives for money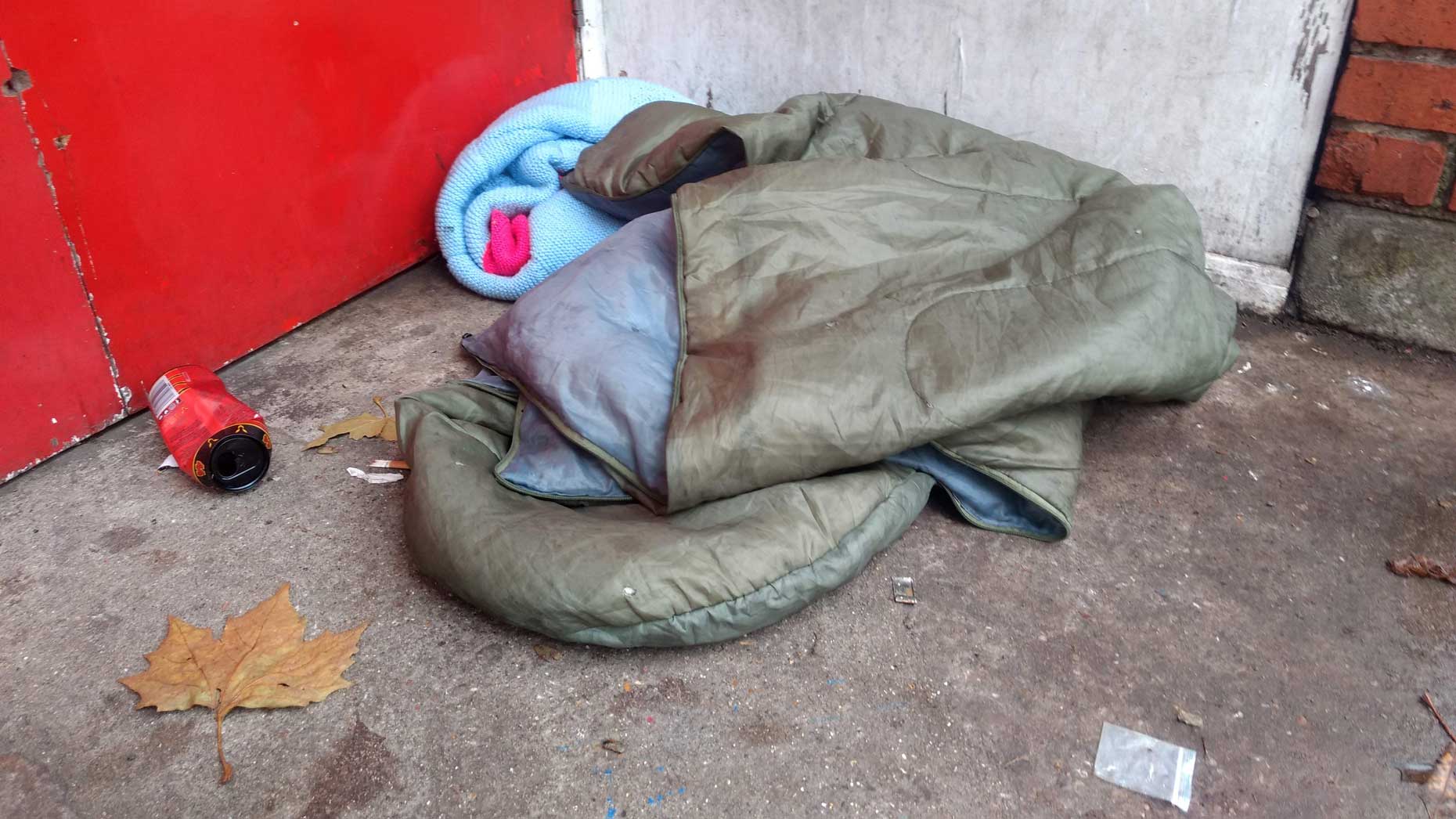 Lincoln rough sleepers have spoken out about being attacked and sexually assaulted as a new report reveals a fourfold homelessness increase in the city.
The report, which was described as harrowing by its authors developmentplus, notes how Lincoln and the wider county is seeing a much larger spike in homelessness reported to the council compared to the rest of England.
From 2012 to 2018, The number of people presenting themselves to the local council as homeless increased by 420% to 26 in Lincoln, compared to a 102% increase across the rest of the country. In Lincolnshire there was a 358% rise in the same period to 78 in 2018.
Issues with mental health were common among rough sleepers. 76% of people were either diagnosed professionally or self-diagnosed with issues like anxiety and depression.
Life on the street was described as violent by 67% after suffering through muggings, stabbings, fights and threats to kill.
Some reported being sexually assaulted, selling sex or being forced into sexual activity. One woman even woke up "to find a man with his hands down her trousers."
With all of those disturbing reports, it perhaps isn't surprising that 17 of 36 respondents (almost half) would rather be in prison than in a homeless shelter or sleeping rough.
Lincoln is making progress, however, with a new homeless centre on the horizon after years of fundraising. It will provide 20 en-suite bedrooms, three hot meals and experts on hand to advise.
That's not all though after people raised over £3,000 to build a dedicated washroom and showers in the city, which is expected to open in the summer.
'Street violence sparked by spice'
Homeless people connected street violence with an influx of money and drugs, naming synthetic cannabis or spice as the biggest culprit.
"Money and drugs," one homeless person cited as a reason for violence. "Mamba is the worst drug. Violence happens if you have a bit of money and the mamba heads don't.
"The mamba heads will try and rob you, pull out a knife and stab you."
Another rough sleeper named as Heathcliffe would even sell their mental health medication to fund their spice habit. "It all started when I went to university," he said.
"I was in a four year relationship but she left me for someone else when I went to university. We ended up in the same classroom sat next to each other and I couldn't bring myself to turn up.
"All of a sudden I had a house of my own and thousands of pounds at my disposal, so I started on legal highs. I don't feel safe taking my medication on the streets because it puts me into a deep sleep."
More help needed for homeless
The report, which was commissioned by the City of Lincoln Council, concludes by criticising the current homeless pathways for being "far too complicated."
Crimes against homeless people were also pinned on a poor relationship between rough sleepers and the police.
A safe place to use prescribed mental health medication and help for those trying to come off drugs like spice, cocaine and heroine was also proposed.
It goes on to recommend a single point of contact, where people can talk to experts and get advice on how to get off the streets.
Following widespread drug problems last summer, the local council put £61,000 into an intervention team preventing anti-social behaviour.
Our local democracy reporter spoke with the team in October, when they were confident that they would be able to make a difference.