April 1, 2019 11.00 am
This story is over 32 months old
Taxi crashes into Lincoln village garden
There was a screech of tyres and a loud bang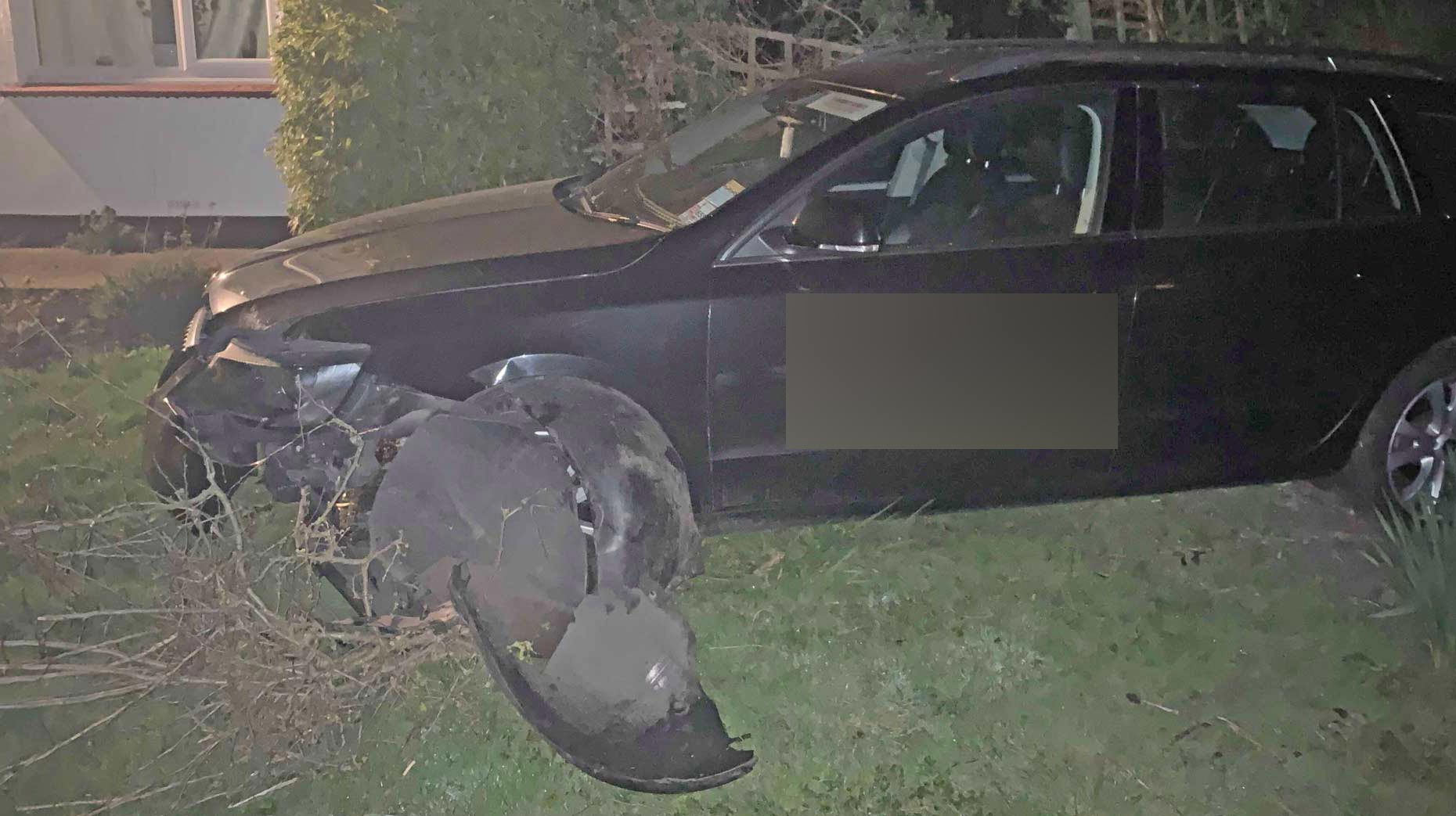 A taxi crashed into the garden of a house in a Lincoln village over the weekend.
Robyn Alexandra Carratt told The Lincolnite that at around 4am on Sunday (March 31) her partner was awake feeding the cat. He then heard a car approaching at speed towards their house on the corner of High Street and Chapel Road in Fiskerton.
A screech of tyres then followed before a loud bang woke Robyn up.
She reported it to the taxi company who came out to pick up the driver before later recovering the taxi.
She told The Lincolnite: "We looked outside to our horror and a taxi had come through our garden hedge, just missing the house. It had gone the full length of our garden before coming to rest on our neighbour's hedge.
"As we looked out the window the driver tried to reverse out but was stopped by the falling hedge. We both rushed downstairs to see if the driver was okay and to find out what had happened.
"I contact the taxi company and notified them, who were sending someone out, and I rang police on 101 who didn't want to know as no-one was visibly hurt and the car wasn't blocking the road."
Robyn praised the quick reactions of the taxi company and is waiting to hear more back from them.
She added: "The company responded quickly coming out to pick up the driver and the next day to recover the car. We are waiting on them to contact us about damages.
"We are getting in contact with the council to see about bollards being put up on this corner as it has happened in the past to previous house owners."
She also reported it to police and claims she was not given an incident number.
The Lincolnite approached Lincolnshire Police for more information but there was no reply by the time of publication.