University Vice Chancellor receives Lincoln Civic Award
A proud moment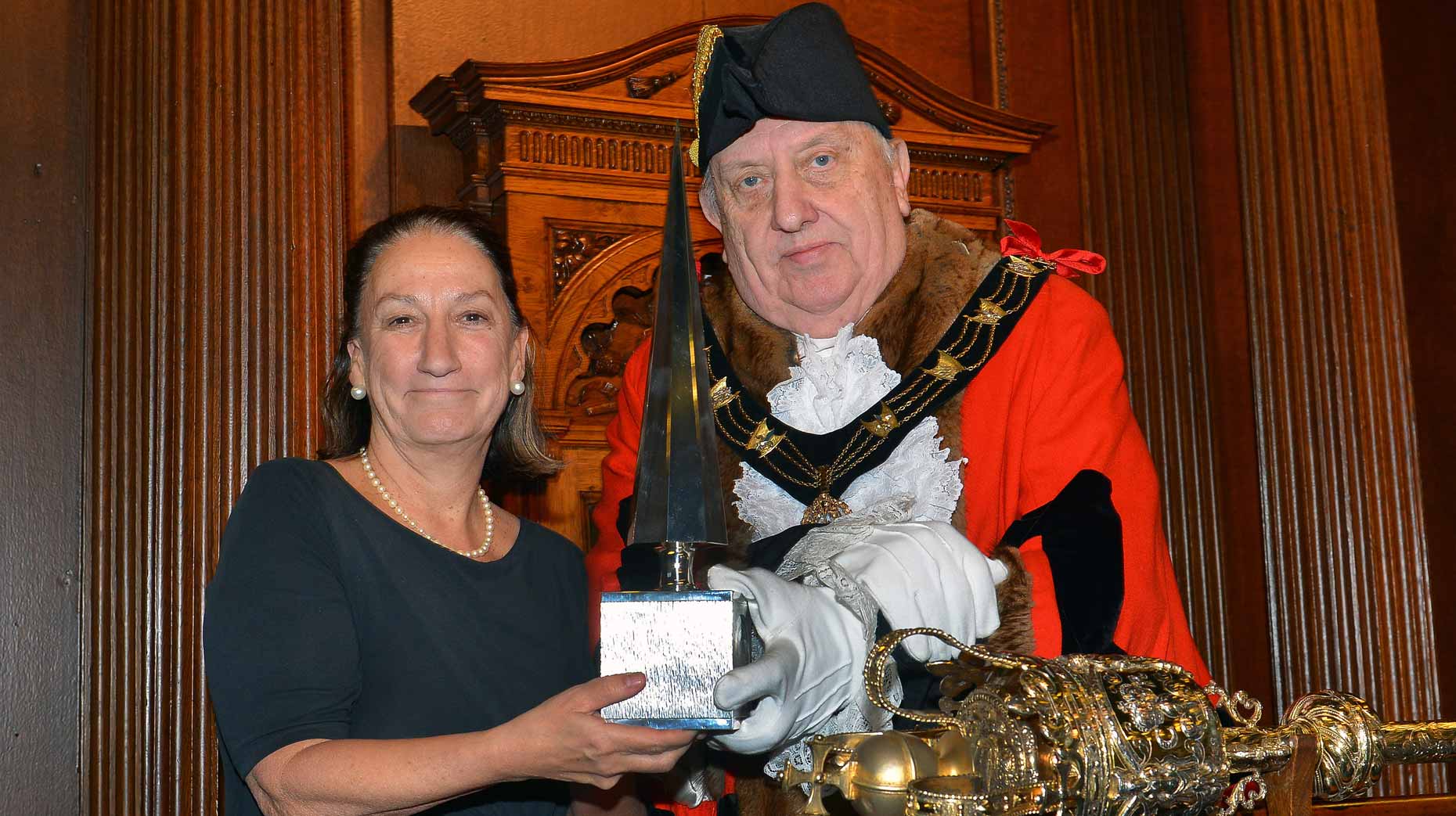 University of Lincoln Vice-Chancellor Professor Mary Stuart CBE received the Lincoln Civic Award at a special ceremony last night.
Profesor Stuart was presented with the prestigious award by the Mayor Of Lincoln, Councillor Keith Weaver, at the Guildhall on the evening of Thursday, April 4.
She was nominated for the award by one of her colleagues, which was made by the late Lincoln silversmith Derek Birch.
The Vice-Chancellor said the honour recognised what she had originally set out to do when she joined the university nearly 10 years ago.
Professor Stuart said: "When I first came here, I walked down Steep Hill and fell in love with Lincoln. I really wanted to do the very best I could for the city.
"Receiving this award is very special because I wanted to make a difference. The fact that Lincoln feels that I have contributed something is a huge accolade for me."
Under her leadership the university has grown from 8,000 to 15,000 students. It is ranked 22nd in the UK in The Guardian University Guide. It is the fifth fastest-growing university based on income growth since 2010.
The university also established the first dedicated new engineering school in the UK for more than 20 years under her leadership in collaboration with Siemens. She also expanded provision of science courses including creating the Lincoln Science and Innovation Park.
Civic Award Trustees Chairman Henry Ruddock said: "We were delighted to receive a real variety of nominations for this year's Lincoln Civic Award.
"We are thrilled to have presented it to Professor Mary Stuart in recognition of her role in expanding, improving and diversifying the University, putting Lincoln on the wider map and creating a boost to the local economy."
The 2018 award was won by Lincoln City FC management duo Danny and Nick Cowley.