Witness appeal over Boston woods graffiti
House to house enquiries were made by police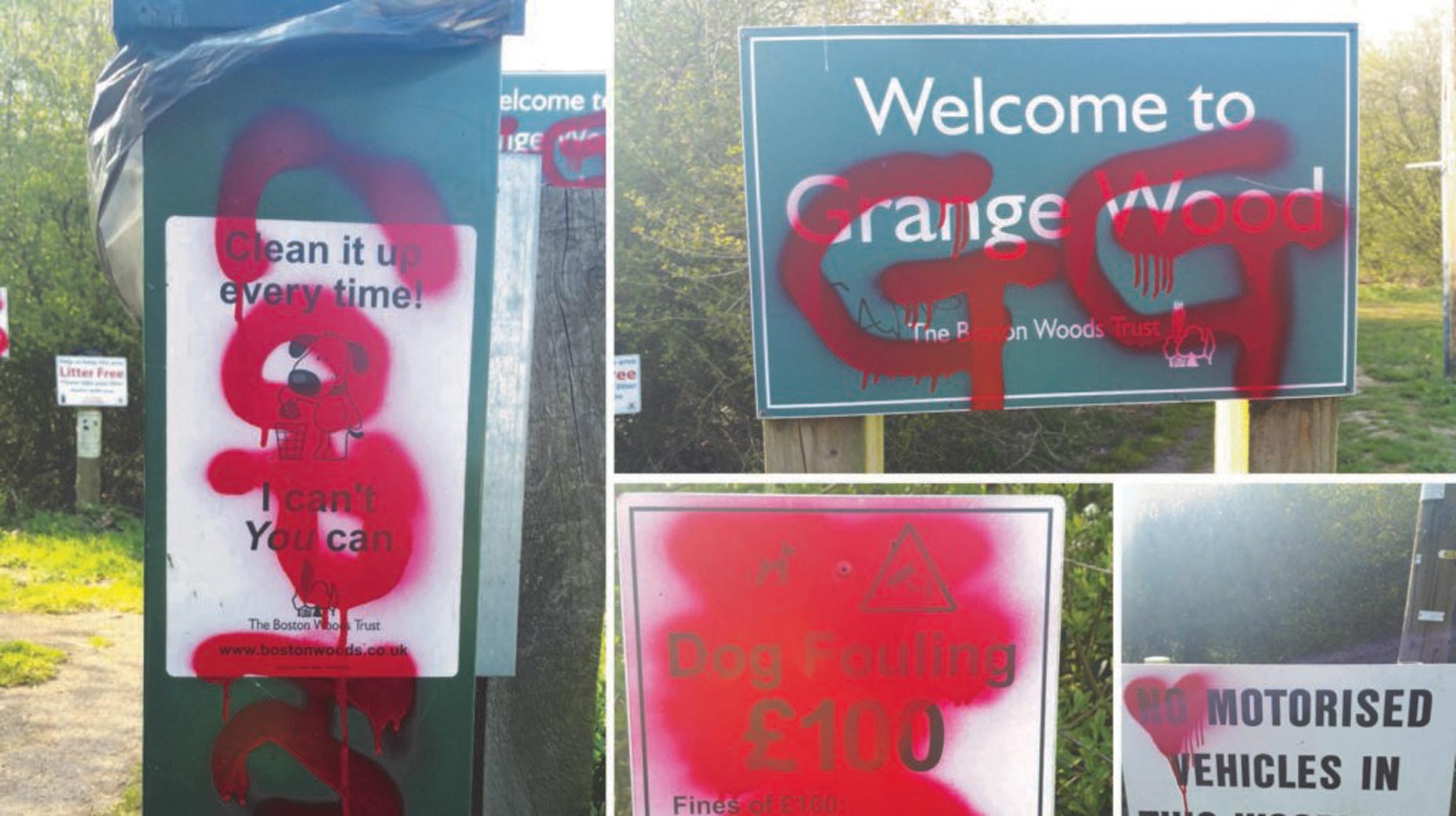 Senseless graffiti was scrawled over signs and bins at woods in Boston.
Police officers are investigating the criminal damage which was spotted on the Fenside Woods signage whilst on their daily patrol on Tuesday, April 16.
The red graffiti isn't fully legible with part of one of the words appearing to say 'cop'. The initials GG are scrawled on another sign.
House to house enquiries in the vicinity were made with no success.
Boston Borough Council is appealing for witnesses following the incidents of criminal damage overnight on Monday, April 15.
Anyone with information, or who knows of people involved with the criminal damage, should contact Boston Police on 101.