April 24, 2019 5.03 pm
This story is over 55 months old
Woman with rare disease to take on 32-mile charity paddle
An oar-some way to raise money for charity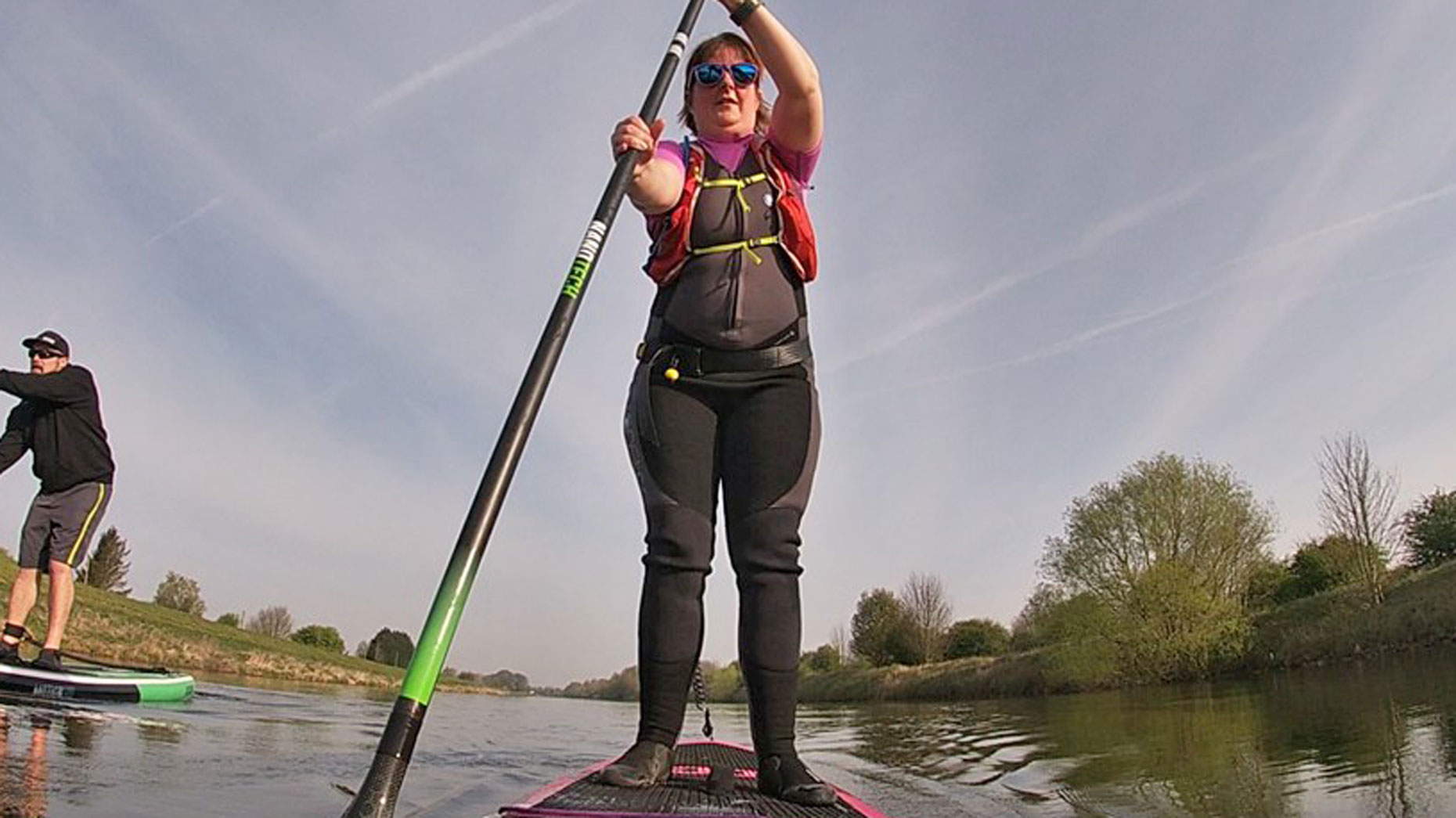 An inspiring local woman with a rare terminal disease is taking on a 32-mile charity paddling challenge, despite worries for her immediate safety.
Carolyn Smith will set sail on the Brayford Pool with her paddle board at 4.30am on April 27 for the big challenge estimated to take between 12 and 16 hours.
Along with her trainer Phil from the Yellowbelly Sup School, she will follow the River Witham to Bardney, before travelling through Tattershall, Langrick and Antons Gowt, to end in Boston.
Carolyn was diagnosed with vascular Ehlers–Danlos Syndrome five years ago, a disease she describes as life threatening and limiting.
Vascular EDS is a rare gene mutation which causes weakness in blood vessels and organs, making them more likely to rupture.
The 33-year-old set up a Just Giving page, where people have donated over £1,500 for Anabelle's Challenge – a charity which helps raise money and awareness for people with Vascular EDS.
Over the past nine months Carolyn's been practising her paddle board in between injuries making sure she's ready for the big day.
She told The Lincolnite: "I will be thinking about my family with Vascular EDS and a close friend from Lincoln who sadly passed away from the disease at Christmas.
"These are exciting times for people with Vascular EDS now that experts are looking for a cure. I was sat on the sofa crying when I saw the fundraiser finally reach the £1,500 goal.
"It will be a tough challenge, but it's really important to me. I am really worried that I could have a rupture and badly hurt myself, but the experience will outweigh the worries."
Carolyn has more ideas in the pipeline to raise even more money for charity. She's not figured out what will come next just yet, but the paddle board will definitely feature again.