May 2, 2019 2.39 pm
This story is over 54 months old
Hygiene turnaround: Lincoln pizza takeaway bounces back
Pepi's Pizza now scored 4/5 (Good)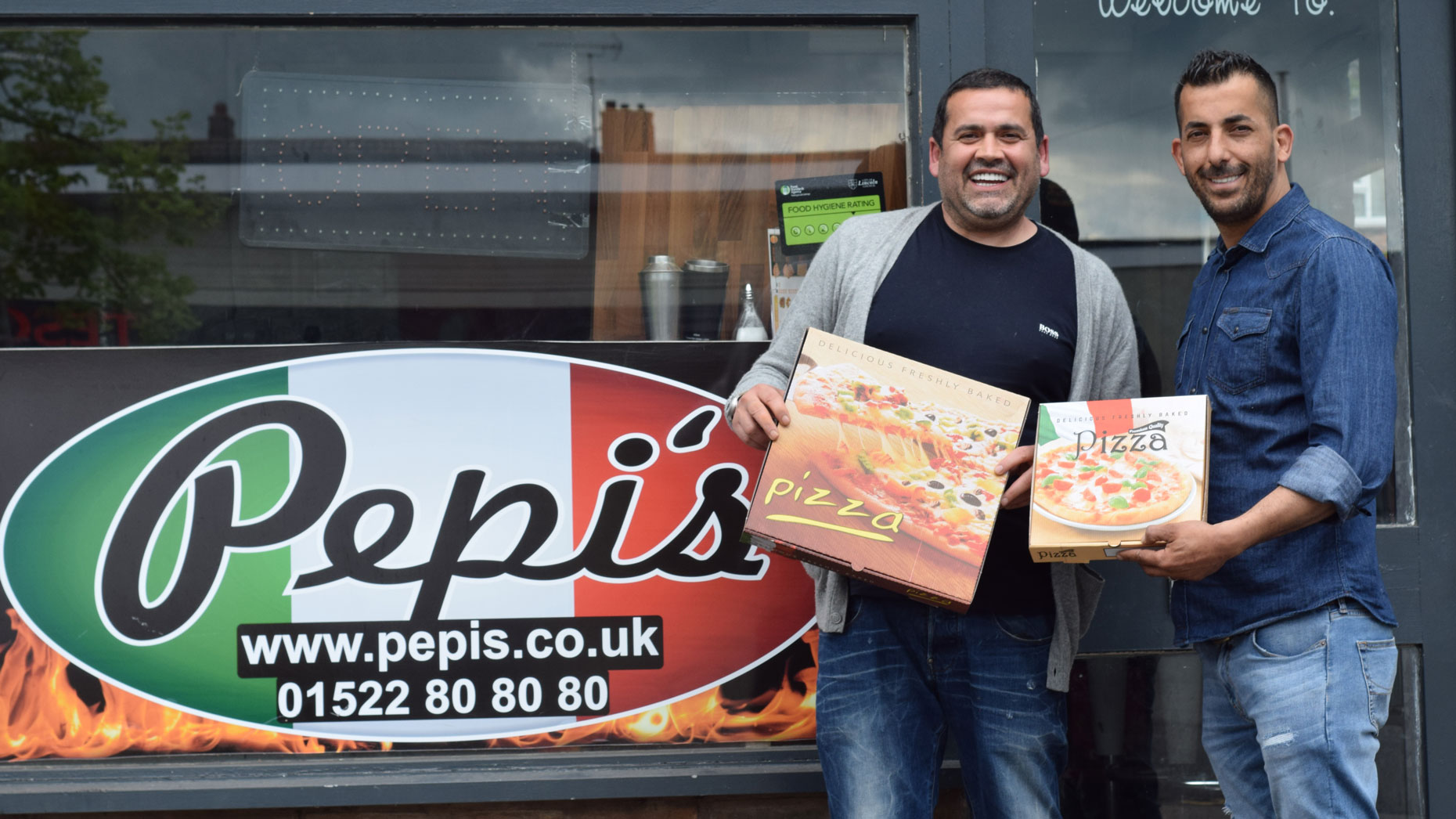 A pizza takeaway in Lincoln has earned back its high hygiene rating after three months.
Managers at Pepi's Pizza said it was difficult to lose customers' trust when they were slapped with a 1/5 food hygiene rating by city council hygiene assessors after an inspection in mid February (the rating was officially published 36 days later).
Inspectors told the takeaway on Newark Road they needed to make improvements in all areas. Customers concerned about the rating dwindled, and the business reflected.
Three staff members were let go when they started to lose customers, but the managers are hoping that they can be rehired when sales go back up again.
But, on April 30 City of Lincoln inspectors revisited the premises and rated Pepi's 4/5 (Good) for food hygiene.
The rating will be officially published on the Food Standards Agency within a month, but the business already received a fresh sticker for its window.
"We would really like to bring the customer trust back," Pepi's manager Wesam Alghoul told The Lincolnite.
"It was difficult to see in our loyal customers' eyes that they no longer trusted us. My children have also been bullied at school over it.
"We were told by the inspector that it wasn't an issue with our food, which we prepare fresh everyday, but an issue with the building.
"If there was a problem with the food then we would have been shut down immediately.
"Pepi's has been a part of the local community for years and we've always tried to help people out. We even gave out food to the homeless as a gesture of good will."
The inspector told them to get a new gas certificate, sort out the flooring, extraction fan, back door and the staff toilet before they can get their 'good' hygiene rating back.
Pepi's Pizza opened on Newark Road back in 2006 and claim to be the first to bring square pizza to the city. They earned 'Legend' status on Just Eat after being highly rated by their customers.
All staff also attended classes at college to learn about food hygiene and were awarded a certificate for passing the course.
The pizza takeaway have invited any customers who still have reservations about their food hygiene to be shown around the premises.