May 28, 2019 4.28 pm
This story is over 54 months old
Sting uncovers over 20 illegal waste sites
Some illegal sites were confirmed in Lincolnshire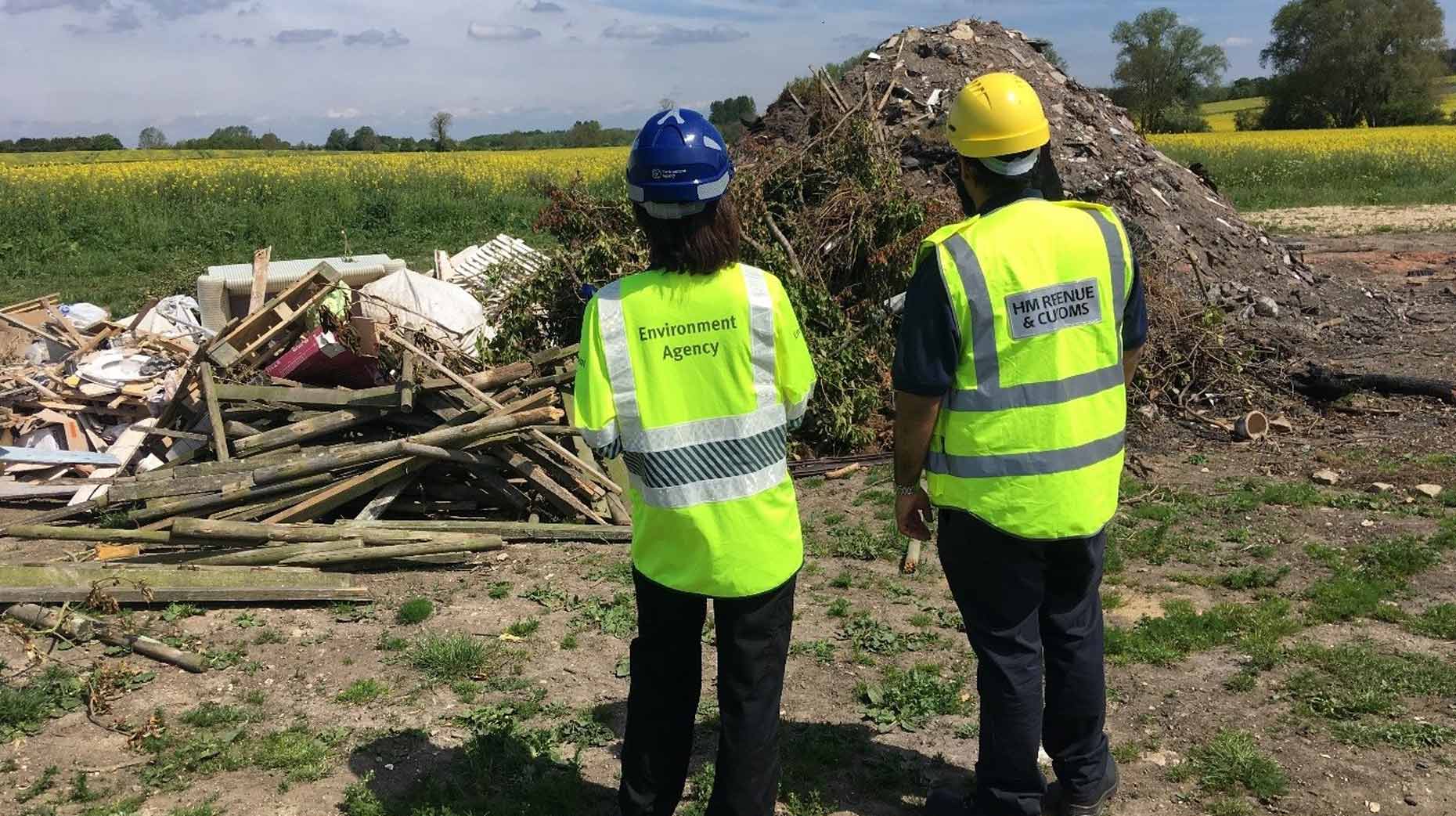 Illegal activity was found at more than two dozen waste sites across four counties including Lincolnshire after the largest one-day sting ever carried out by the Environment Agency and HMRC.
Officers visited more than 50 sites across Lincolnshire, Northamptonshire, Cambridgeshire and Leicestershire. 27 illegal waste sites were uncovered.
Half were found to be operating within the law. Those that weren't will receive written guidance from the Environment Agency clarifying the steps they must take before follow-up visits are arranged.
Four sites were found where waste had been burnt illegally. A further four were found to be actively and illegal treating and transferring waste. A number also contained construction and demolition waste, vehicle parts and household waste.
The illegal sites confirmed in Lincolnshire were in Colsterworth, Great Gonerby, Long Bennington, Stamford, Long Sutton and Grimsby.
Officers found shredded plastics, soil, rubble, scrap metal, tyres and pallets among the rubbish. At one site a number of discarded toilets were found.
Some of the sites contained overflowing skips and more than 5,000 tonnes of waste being stored illegally.
Evidence gathered from the visits will be used against those breaking the law. Further enforcement action could include work with local authorities, the police and HMRC. It could also include the serving of notices to have wasted removed from land and the prosecution of offenders.
Environment Agency Enforcement team leader Peter Stark said: "We will be following up on every single site where we've found illegal activity so we can put a stop to activities that blight our neighbourhoods, our environment and our economy."
Earlier this year Environment Agency officers in Lincolnshire and Northamptonshire visited nearly 30 sites in a single day.
They uncovered illegal activity at 11. Across both counties more than two dozen cases are currently under formal investigation.