May 14, 2019 1.35 pm
This story is over 54 months old
Teen brings LGBTQ community together with art
A chance to engage with others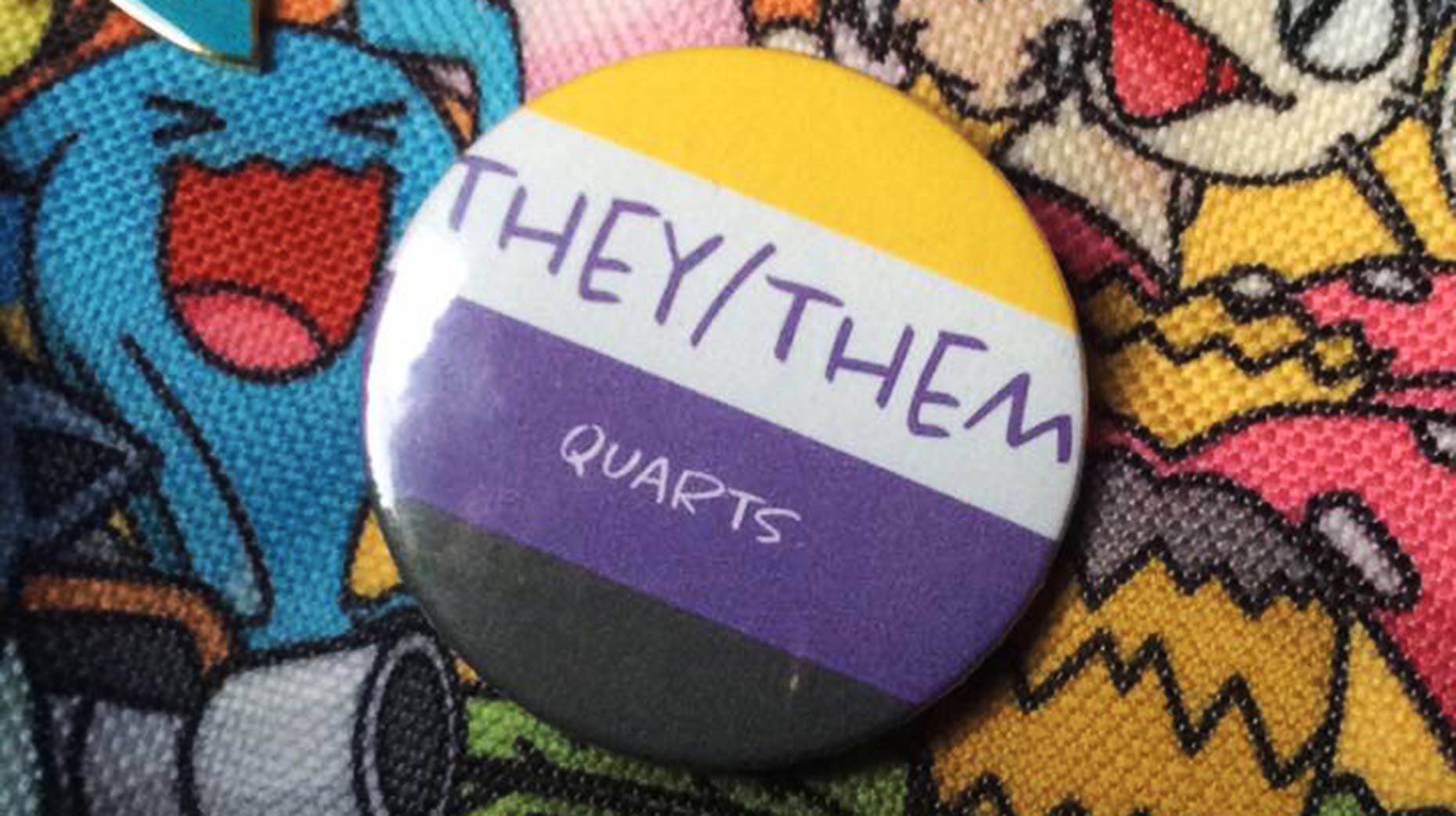 A Lincoln teenager is bringing people of all sexualities and genders together for a social support project with art at its heart.
Blake Branwen is a Lincoln College student and founder of Quarts (queer arts), a social LGBTQ support group which brings people together through arts and creation.
The group is based at Lincoln's new arts hub and shop The Point on St Martin's Lane, run by their mum Gemma Baker.
At just 16, Blake explained how school was a tough place for a young person asking sexuality and gender identity questions.
"High school was tough. I was a little bit teased about my gender," they said. "I was always like a tomboy and people would call me names and say I was 'trans', and then I started to believe them.
"I identify as pansexual, meaning I'm attracted to all genders, and non-binary. That means I go by 'they and them' as opposed to 'he and she'."
Blake shone a light on the limits to learning and understanding in the school environment, adding that a lot of their education on LGBTQ and identities was through the internet.
"The problem is it's all online. There's not much going on in the real world to support everyone with any identity."
Debates and discussions exist online, Blake added, but the internet can be a hostile environment, and the support group encourages healthy discussions and face to face interaction.
Plus, it's the first art group of this nature in the city.
"Art is something everyone can do. Not everyone will be amazing at it. It's a good way to bond with other people and it's a lot of fun.
"It was initially going to just be for young people, as young people today are coming across so many new and confusing things, but we had a lot of interest from adults too.
"Young people are beginning to think about their identities in more depth, especially as the environment is becoming more accepting.
"A bracket of LGBT may not still feel like a fit for everyone. A person might not feel like one of those and want to explore further into it."
The group meets once a fortnight. More information can be found on the Quarts Facebook page and on the @quartslincoln Instagram page.