June 24, 2019 12.32 pm
This story is over 29 months old
Toy Story 4 film review: Hilarious and heart-breaking finale
The loss of childhood innocence drives the narrative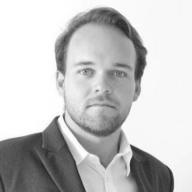 After Disney's recent record of mangling my childhood favourites, let's just say I approached Toy Story 4 with trepidation, unsure how they could add anything of merit to a near-perfect trilogy. O me, of little faith.
Toy Story 4 delivers in spectacular fashion, a mature film for a matured audience. It may be rated U, but this film is for those who have grown up with Woody, Buzz and co. The films have always explored what it means to be alive, but here that takes centre stage as Woody battles with his own usefulness, or lack thereof, as well as the tragedy of growing up. 
We open in the past, back in Andy's house, as Woody says goodbye to a dear friend, Bo Peep, who has been outgrown by Molly and is being passed on to another young girl. It is a touching moment that sets the tone for the film, a fine balance of humour and sombre reflection.
Fast forward to where we left off at the end of Toy Story 3, and the gang are Bonnie's toys now. Feeling a little left out, Woody sneaks his way into Bonnie's bag for the first day of kindergarten, worried about her feeling lonely at school. Fears confirmed, he secretly aids her as she 'makes' a new friend, Forky, from a spork, pipe cleaner and googly eyes. 
Brought into being, confused and terrified, Forky wants nothing more than to jump back into the trash from where he came, but at every turn is met by Woody determined to stop him. On a road trip, Forky finally makes his escape by jumping out a moving RV, but Woody follows in desperate pursuit. On the way back to the RV Park with Forky in tow, Woody comes across a familiar lamp in an antique store and goes on the hunt for a long-lost friend. 
It will, as always, have significant crossover appeal, but so much of this film is demonstrably aimed at the millennial audience that grew up with the Toy Story films. The pseudo-suicidal Forky who is convinced he is trash evokes some of the finer elements of meme culture. So too Key & Peele, who were launched into super stardom by their sketches going viral on YouTube, and their riotous chemistry is employed here with great aplomb. And lest we forget Keanu Reeves, the internet's darling, making a wonderful cameo as Duke Caboom, a Canadian knock-off Evel Knievel. 
Not to mention the broad exploration of the question of existence, something that seems to haunt millennials more than most, struggling to comprehend a rapidly changing world. Bo Peep becomes the guiding saviour, once part of a young girl's nightlight set, she has embraced her new life as an ass-kicking, free-wheeling 'lost' toy. 
The loss of childhood innocence drives the narrative, tragic and comical in equal measure, with Woody desperate to make sure that Bonnie doesn't lose hers as Andy once did. Bo Peep helps Woody to process what he has clearly failed to come to terms with – that Andy has grown up and it's time he did the same. 
The pacing of the film is occasionally a tad slow and the first third a bit self-indulgent, but roars into life after Forky's introduction and the subsequent road trip. Forky's repeated attempts to escape make a wonderful montage, accompanied by a lovely new Randy Newman song, and remind the viewer that this is in fact a comedy and not just a sad reminiscence of lost youth. While it returns to more sombre themes repeatedly, it does so with the assistance of some excellent comic performances, the spoonful of sugar needed for this beautiful and heart-breaking dénouement.  
Toy Story 4 (2019) rating: 8/10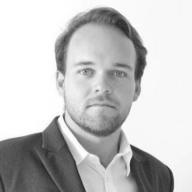 Joe is the film and TV critic for The Lincolnite. He is a Master's student at the University of Lincoln, having abandoned the sunny beaches of the Cayman Islands for the slightly colder climes of Lincolnshire to see whether he could make it as a writer. Joe graduated from St. John's College in Annapolis, Maryland in 2016, where he studied the Liberal Arts and drank far too much bad American beer.