June 20, 2019 3.27 pm
This story is over 36 months old
"What happens when Grantham A&E is replaced with an urgent care centre?"
Health bosses asked for residents to feed in their solutions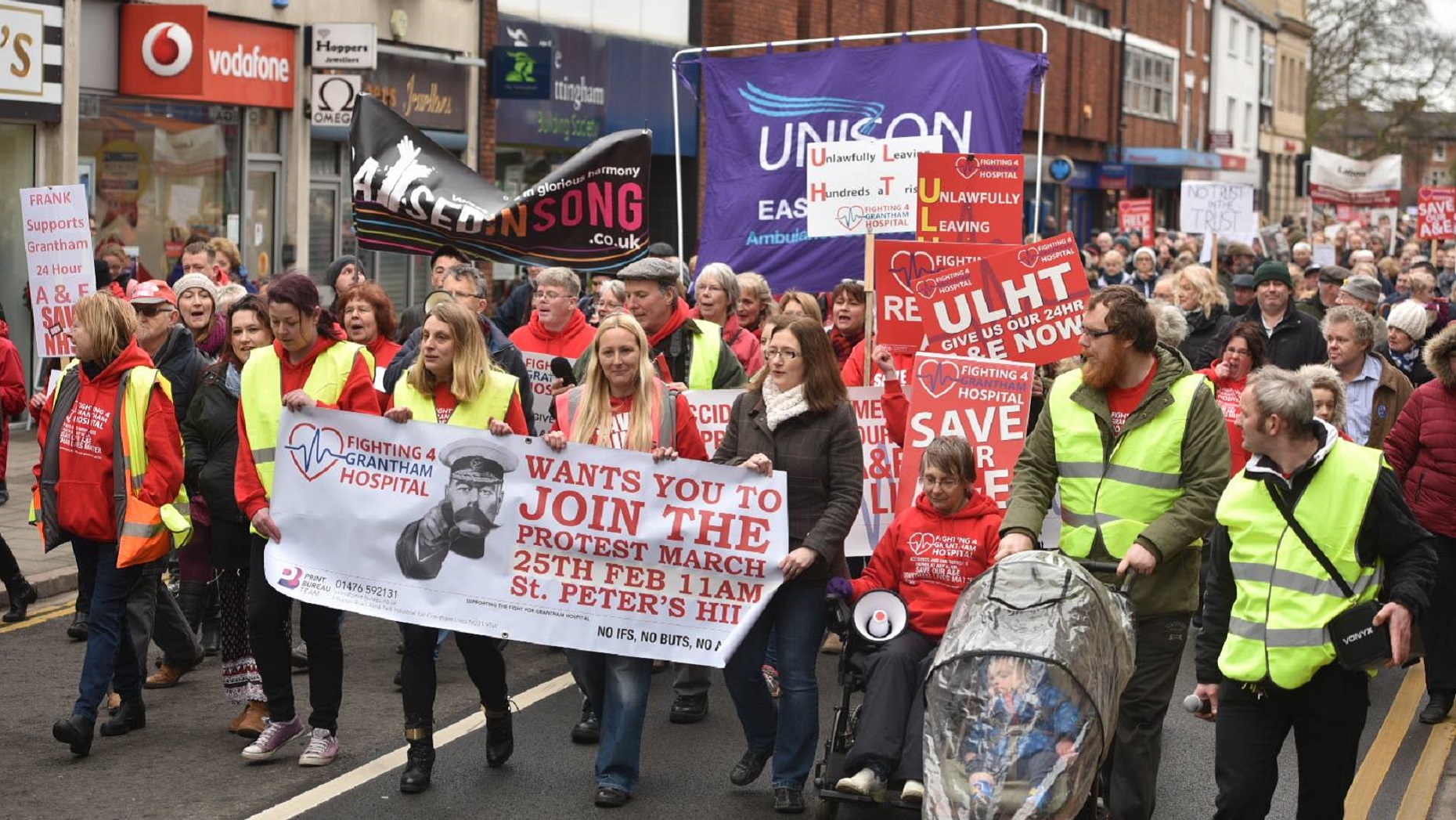 Grantham people put concerns about transport, 111 services and the impact on other hospitals to health bosses proposing to downgrade the town's A&E into an Urgent Care Centre.
Organisers of a huge shake-up of hospital services in the county introduced a list of changes, which they hope will improve waiting times and provide a solution to ongoing staffing issues.
Under the plans for emergency care:
Lincoln and Boston would retain their Accident and Emergency Departments and gain Urgent Treatment Centres at each location
Granthams's A&E would become a 24/7 Urgent Treatment Centre
Each hospital could become a specialist centre for specific services such as stroke, breast, trauma and orthopaedics
Bosses say the UTC will still see the majority of patients needing emergency care, however more specialist and life-threatening situations will need to travel 25 miles to Lincoln, 30 miles to Boston or outside of the county.
NHS Lincolnshire argues the downgrade is simply a 'name change', as the hospital's A&E department has not been run at full capacity for years.
Grantham A&E has experienced significant staffing issues. In August 2016 the service was closed overnight.
The GP-led Grantham UTC would be accessed overnight by the 111 referal and advice service. It would be run by LCHS, rather than ULHT.
The changes were put to the public under the form of a 'Healthy Conversations' consultation. As part of this, local people were invited to take part in a series of workshops.
The first was in Grantham on Wednesday, June 19.
The next workshop event will be in Boston on June 27. People can sign up for a place here. 
"111 access overnight is a no-no"
Residents were concerned they would not be able to "walk-in" to the UTC overnight, saying it means the service will not be 24/7.
Fighting 4 Grantham Hospital campaigner Jody Clark said: "People have no faith in the 111 system so there's no way they're going happy with that as an overnight service. Especially when Louth and Skegness are open all night."
It follows several reports that the service has failed to send people to Grantham services "despite them being available".
She said: "The 111 access overnight is a no-no, we need the doors open the majority of the night, even if it's just a pilot."
Dr David Baker, chairman of the South West Lincolnshire CCG  said lessons did need to be learnt from what was said, and work was ongoing to improve the 111 system.
He said the services wanted to make sure they had the right people coming in at 3am that could be treated, adding that even if the doors were open 24/7 the  encouragement would be for people to call 111.
Could "NHS Uber" help transport issues?
Poor public transport and road infrastructure saw some quirky solutions suggested by the public, including using community services such as Call Connect to create an "NHS Uber". This could then be called upon to pick up patients needing transport home.
Suggestions also included converting empty wards into places for those discharged in the middle of the night to go, get rest and nourishment and wait for transport home.
There has been no indication that the resources or funding for such a service exists.
'Lack of clarity'
Those attending also called for the health services to be clearer on how any new set-up would work with several seeking further clarity.
Richard Short said: "They know what they want, they're just not getting the message across to us and people in Grantham are genuinely scared that they are going to get a much lesser service than what they are now," he said.
"We are worrying about the single parent on the council estate that isn't going to understand the nuances between A&E and UTC and all the other acronyms.
"They want to be reassured that if they turn up to hospital with a child in their arms, crying their eyes out because they're ill or injured are they going to get the treatment they need."
Health bosses were previously criticised after those wanting to attend the events were asked to sign a non-disclosure agreement, however health bosses responded to the reaction and requested attendees applied Chatham House Rule instead.
What next?
Senior accountable officer for the NHS Lincolnshire John Turner said following the meeting that there had been a "really good set of discussions". He committed to returning for a similar event in the autumn.
"We will have to answer all those questions, very clearly, about exactly how it would work and exactly how people get in, what does 24/7 mean and what services and treatments it would offer compared to now.
"We've got some homework to do before we come back.
"I think there's some really good ideas kicking around. The reality is that travel and transport is a significant issue for us in Lincolnshire in the health service and more generally so I do think we have to think out the box, about not just patient transport but families as well, the elderly population, those dependant on public transport."
---
SUBSCRIBE TO LOCAL DEMOCRACY WEEKLY, our exclusive email newsletter with highlights from coverage every week, as well as insights and analysis from our local democracy reporters.