June 6, 2019 10.49 am
This story is over 29 months old
X-Men Dark Phoenix review: A misfiring final chapter for the X-Men prequels
Feels like an opportunity missed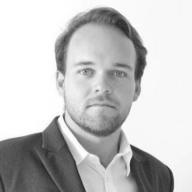 X-Men: Dark Phoenix finds itself caught between two narratives, unsure of which message it wants to deliver and ending up mired in no-man's land. The film's first half is X-Men at its finest, an intelligent exploration of what it means to be different in a world of extremes, quick to deify the X-Men as heroes but just as happy to villainise them as an existential threat should they stray even slightly. But it is let down by its second half, rapidly descending into mediocre superhero fare with big CGI battles and an overly simplistic good versus evil narrative.
This is ostensibly Jean Grey's origin story, and we open with a young Jean riding in a car with her parents, battling with her parents for control of the radio before she loses control and tragedy strikes. Enter Charles Xavier to save the day. Fast forward to the early 90s and, following the events of Apocalypse, the X-Men are the world's favourite heroes and on the President's speed dial. They are called in to save the Space Shuttle Endeavour, in distress and out of control in low-earth orbit, waylaid by a 'solar flare'. But this is no ordinary flare, and Jean, caught in an explosion trying to save the crew's commander, absorbs its power. But this extra power comes at a great cost as her psychic mind begins to crack and she starts to lose control, forced to confront old 'truths' about her past. Meanwhile, an alien race of shape-shifters embedded on Earth is desperately trying to find Jean to control the force within her.
Sophie Turner is excellent, moving between the tortured Jean and the supremely confident Phoenix with real nous, even if her American accent does occasionally slip. James McAvoy's Xavier is superb as he struggles to handle his newfound fame and popularity with drink and is eventually forced to face his own hubris.
The plot feels unsure of itself, flitting between a sprawling narrative to wrapping itself into a neat and tidy finish, all while continuing the rather clumsy re-writing of the earlier X-Men films, a problem inherited from the events of Days of Future Past. The new timelines often leave the viewer confused as to where this all fits in the X-Men universe, and the constant changing of established storylines is head-scratching at times.
Equally inexplicable is the failure to use the prequel series' best assets. Evan Peter's Quicksilver, one of the great comedic elements of the more recent films, is criminally underused. Michael Fassbender phones it in, ready to move on to bigger and better things, and seems like he would prefer for Magneto to have been left alone on his island, tending his garden with his commune of exiled mutants.
And Tye Sheridan's Scott Summers takes a central role in the film, but just isn't a particularly interesting lead. His unconditional love for Jean is heart-warming, but the puppy-like devotion comes at the cost of any compelling internal conflict.
Dark Phoenixflirts with the darkness of the franchise's finest iteration, Logan, but seems unwilling to commit to exploring loss and grief with any real depth, which leaves it lacking a real emotional punch beyond the midpoint tragedy. What could have been a barnstorming and sophisticated send-off for this chapter of the X-Men franchise instead feels like an opportunity missed.
X-Men Dark Phoenix rating: 6/10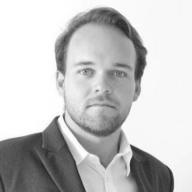 Joe is the film and TV critic for The Lincolnite. He is a Master's student at the University of Lincoln, having abandoned the sunny beaches of the Cayman Islands for the slightly colder climes of Lincolnshire to see whether he could make it as a writer. Joe graduated from St. John's College in Annapolis, Maryland in 2016, where he studied the Liberal Arts and drank far too much bad American beer.